The Preferred UK Company for BigCommerce Maintenance and Support Services
No business can rely upon a single technique or software platform to perfect beginning-to-end marketing processes and achieve record-setting conversion rates in the modern era. When you need superior support for your migration to BigCommerce or ongoing maintenance for website performance, turn to our team at Envisage Digital.
At Envisage Digital, our expertise in BigCommerce support services like integration, custom development, website design, UX, and digital marketing services (including Search Engine Optimisation and Pay Per Click Marketing) is unsurpassed. Call us for a consultation.
Our team members at Envisage Digital are certified BigCommerce partners and experts. 
Our marketing team of developers and designers knows BigCommerce better than anyone in the U.K. 
We can get more traffic to your website and increase your conversion rate through performance optimisation. 
We have helped BigCommerce clients across the U.K. achieve a more substantial online presence for their eCommerce stores and brand marketing.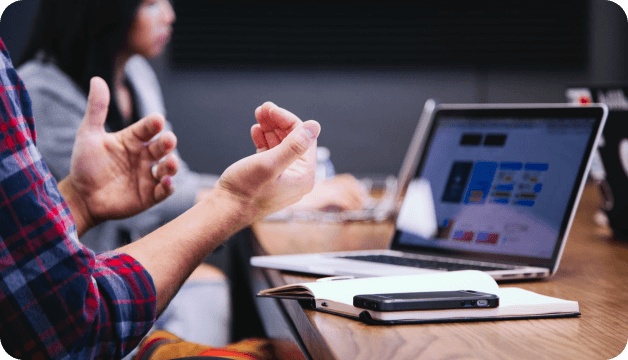 Support Services Tailored to You
We custom-build our BigCommerce support services to serve your eCommerce store best, handling its maintenance tasks and its business needs. You can count on our support team to guide you every step of the way and address any questions or concerns you may have as we improve your web store, its product pages, and its website performance for a better user experience.
Monthly Support and Maintenance Packages
Our BigCommerce support plans provide premium BigCommerce support services for any eCommerce platform.
Basic: Our Basic option is £200 per month and includes 6+ committed hours of BigCommerce maintenance services. Unused hours roll over for two months.
Standard: Our Standard option is £250 per month and includes 12+ committed hours of BigCommerce maintenance services. Unused hours roll over for three months.
Plus: Our Plus option is £350 per month and includes 18+ hours of BigCommerce maintenance services. Unused hours roll over for four months.
For any additional hours you require each month over your committed allowance, you'll pay £105 per hour. We can also assist with resource planning and time management.
Our price per hour varies, depending upon the type of plan and level of BigCommerce website maintenance support your BigCommerce store requires during the month.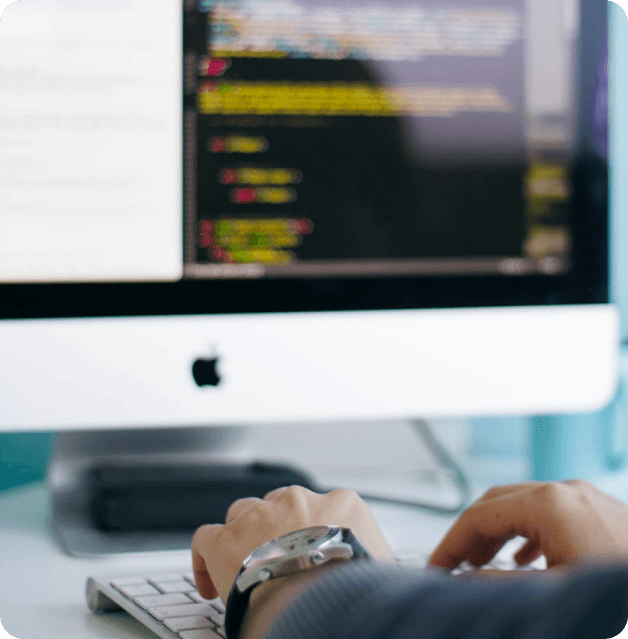 BigCommerce Support Packages
Envisage Digital offers BigCommerce support and maintenance services to fit any budget.
Service Plan Amenities

Basic

Standard

Plus

Dedicated Account Manager

Inclusive Account Management Hours

Website Uptime Monitoring

Website Downtime Response

BigCommerce Online Training
We are available 24/7/365 to provide emergency support so that your business will never be left in the dark. 
Emergency support is available to clients on our Standard Tier and above, giving them access to the team out of hours via an emergency telephone number.
Our BigCommerce development team responds quickly to any question or concern. We are here to offer BigCommerce support and performance optimisation services for your eCommerce platform when you need them most.
Dedicated Account Manager
Each client has access to a dedicated account manager, who can help them achieve excellent results while utilising BigCommerce support and maintenance services and also be the main point of contact for the extended team to ensure that everything is running smoothly.
A dedicated account manager ensures that Envisage Digital's team will tailor our support and maintenance services to suit your eCommerce site or web store.
If your online store is low-maintenance, our PAYG plan could be the perfect solution.
PAYG amenities include:
Customisable hourly rate based on usage
24-hour response time
User-friendly email ticketing system
•  Dedicated project managers
A free consultation with our BigCommerce website support experts can help you decide if a PAYG plan might be right for you.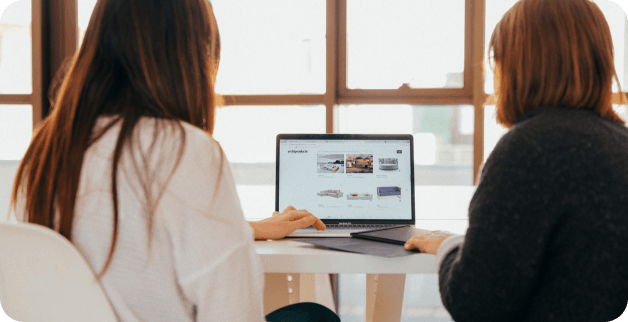 Increase Traffic, Sales,
Revenue, and Conversions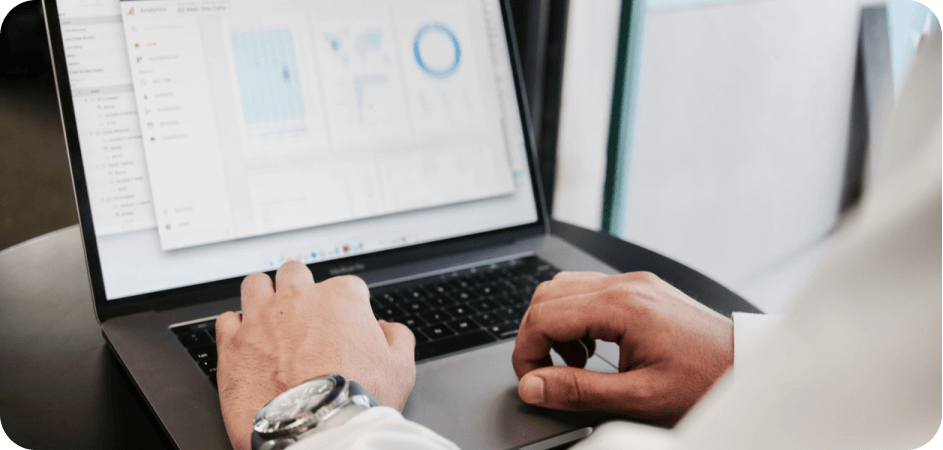 Contact our team to get started. 
Don't lose revenue! Our strategies are proven to drive up sales numbers by increasing web traffic and conversion rates. 
For each project for our client companies, we work to develop solutions ranging from patching technical glitches and security issues to increasing conversion rate through site development and SEO services or adding customer-friendly new features to your e-commerce store.
Other BigCommerce Services Available
Whether you're a small start-up or an established brand, Envisage Digital is a name you can trust.  We have 15+ years of experience delivering top-notch digital marketing solutions and eCommerce website support to BigCommerce clients. We will prioritise you and your customers.

Emergency Support and Maintenance Services
Do you have an urgent issue affecting your customer's ability to transact on your website – or is it down altogether? We can help.
We can re-optimise your website quickly and easily with our 24/7 emergency maintenance services and BigCommerce support.

Integrations to Your eCommerce Site
We support clients with integrating important third-party apps, ERP systems, and BigCommerce extension installation. 
As we handle manual data merging and routing across platforms, our clients can spend their energy focusing on creativity and innovation.

Theme Design and Development
Our BigCommerce maintenance and support services can help you formulate a whole new design for your website. 
We can also adjust existing designs to improve the look and feel. In all cases, we implement shifts that will optimise your website's performance and improve conversion rates.

Functionality Implementation
Our BigCommerce experts pay attention to the way your website allows for easy user access and functionality. 
We can curate bespoke strategies that target UX design to create a webpage that looks cleaner and functions better than the original.

Because so many visitors use mobile devices and different browsers, you need to optimise your eCommerce website for any combination that a customer uses. 
You can rely on us to ensure that your website looks great on all devices, browsers, and screen sizes.

Technical SEO and BigCommerce Maintenance Support
Our BigCommerce service developers know how to get the most of your SEO.
We'll ensure that the web content of your site is structurally optimal and technically correct for the best rankings in search engines so that a potential customer can find you.

Connecting your product inventory and site data to marketplaces in real-time is essential to delivering seamless customer experiences and broadening the scope of your brand. 
Our support and maintenance services can help your BigCommerce store partner with premier sites like eBay and Amazon for product listing, order management, and much more.

Unsure about where to start? No problem. Our BigCommerce maintenance and support services can help you get the most out of your website by producing a strategy on how to build your business online. 
We use statistics from Google analytics to define weak points in performance optimisation. From here, we may consider techniques such as UX redesign, data migration, SEO overhaul, security maintenance, or anything else to ensure that your site is as good as it can be.

To be optimal, a widely integrated eCommerce store needs frequent updating due to shifts in the technology of 3rd party modules. 
Our BigCommerce support team can handle regular updates as they occur and whenever they occur, so they will never jeopardise your website's performance.

Our maintenance services can include an audit of your website's codebase.
We'll do security maintenance, address safety concerns, review adherence to best coding practices, and fix latency issues.
Do you have other maintenance services in mind? Get in touch with our team. We specialise in custom solutions development, so if you have a specific goal in mind, we'd love to hear it.
Why Choose Envisage Digital?
Envisage Digital is more than just a BigCommerce support service. We are a family of dedicated, U.K.-based digital marketing experts that have been helping eCommerce brands and online businesses soar to new heights for over a decade. 
As a certified BigCommerce partner, we employ some of the best account managers in the business. We guarantee lightning-fast turnaround times and 24-7 telephone support. We take care of your online storefront. 
All you have to do is keep on being your creative self.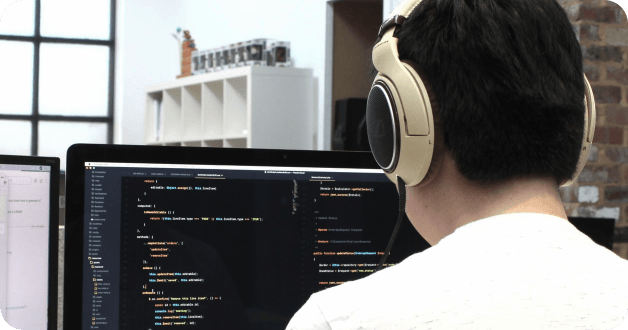 BigCommerce
Headless Support
Some websites use WordPress or another platform as the primary CMS and integrate BigCommerce with it to provide eCommerce features. 
At Envisage Digital, we can also support the other platforms' sites to keep them up-to-date with new features, providing security from potentially malevolent users. 
Contact us for a tailored support package to cover both platforms.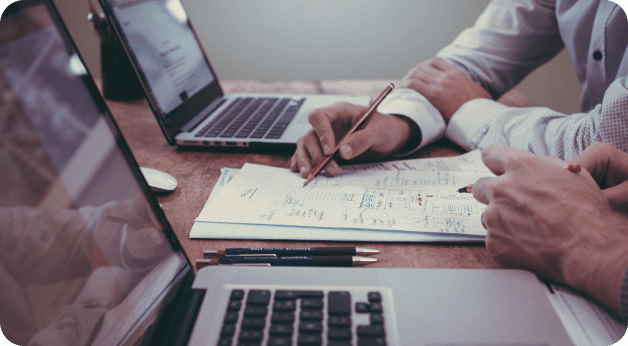 Frequently Asked Questions
Contact Our Envisage Support Team
If you need BigCommerce support and maintenance services and solutions, we are the company to call for all your eCommerce needs. With skill sets ranging from our technical expertise into business development, optimisation, web design, and marketing, our team has made an impact on many U.K. businesses.
Let us help you, too. Contact us today on  01202 016162 for an initial consultation.