Hire an Experienced Agency for
BigCommerce Development Services
Whether you're already running your company on a BigCommerce platform or planning a migration, choosing an experienced eCommerce agency that offers BigCommerce development services is crucial. At Envisage Digital, we provide BigCommerce design and web development services, and we can give your business the tools to grow, expand, and push further than ever before.
We know how tough it is for eCommerce store owners to succeed in today's highly competitive marketplace. Fortunately, our professional developers are here to help. We can handle any BigCommerce web development project, no matter how simple or complex.
Call our Envisage Digital team today at 01202 016162 to schedule your initial consultation and learn more about how we can drive success—together.
Next-Generation SaaS eCommerce
with an Experienced BigCommerce
Development Agency
From existing businesses to start-ups, including clients seeking to increase omnichannel sales, BigCommerce is the perfect solution for a next-generation SaaS eCommerce platform. While it's similar to platforms like Magento or Shopify, BigCommerce has some truly innovative features and tools to help businesses succeed in a dynamic marketplace.
If you don't have the time, energy, or resources to maintain your online store or multiple eCommerce websites, choosing us at Envisage Digital as your BigCommerce partner is the solution you need. In fact, working with our experienced BigCommerce development company is the perfect way to invest in the future success of your company.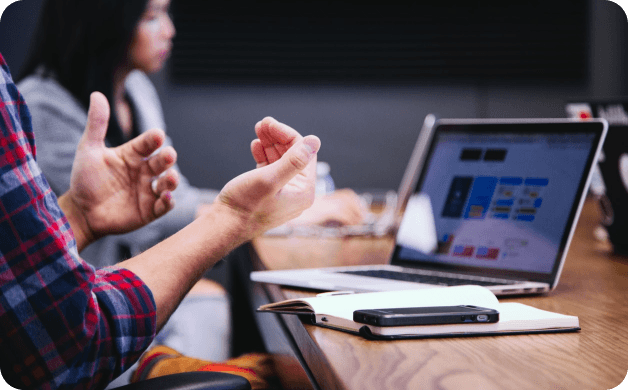 BigCommerce Development
Services at Envisage Digital
If you're looking for an experienced BigCommerce web developer, look no further than our team at Envisage Digital. We take a client-focused approach, providing quality BigCommerce website development services and producing innovative digital marketing strategies. So whether our clients need BigCommerce app development or a custom-built solution for their start-ups, we can handle it all.
Here's a list of the BigCommerce services our agency offers.

Finding quality web design services is critical to your success as an eCommerce store owner. 
Our development team can build a UX-optimised design and layout for your BigCommerce store, providing customers with a seamless shopping experience. Plus, you'll see a boost in conversions and sales.

BigCommerce theme development is another essential service our agency offers. Between stencil themes, media and entertainment, researching current market trends, and more, our developers will experiment with countless customisations to change the look and feel of your online store. 
In addition to our custom solutions, we can also edit your existing BigCommerce theme to meet your ever-changing business needs.

Are you looking for a BigCommerce development agency with the experience to develop plugins for your website? Our designers can build and deploy BigCommerce plugins with additional functionalities to improve performance and drive sales, such as adding payment gateways or advanced search capabilities.

Are you looking to hire a BigCommerce developer that also offers migration services? If so, our Envisage Digital team is here to help. Whether you're currently running Magento, WordPress, Shopify, or another eCommerce platform, our agency can flawlessly handle every aspect of your BigCommerce migration.

Integration with external systems is another valuable service we offer. Our team can integrate with an ERP, CRM, accounting software, or any other system your business requires.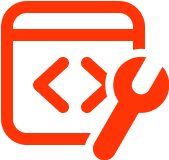 Website Support & Maintenance
If you manage an eCommerce website, you know how difficult (and expensive!) it can be to identify and fix issues quickly. However, with the help of our talented BigCommerce developers, you can leverage our comprehensive support services to keep your online store running smoothly 24/7.

Is your BigCommerce store running at optimal performance levels? If not, we can help. Our developers will optimise your store using advanced techniques, boosting your Google Page Speed Insights score and improving customer experience.

Search Engine Optimisation (SEO)
Could your company benefit from a boost in web traffic and sales? We thought so! Using advanced SEO techniques, our BigCommerce developers can raise your website's ranking in the search engine results pages. A higher rank translates to a boost in visibility, stronger lead generation, and positive image branding.
Are you ready to take your BigCommerce project to the next level?
At Envisage Digital, we're proud to offer our clients high-quality eCommerce solutions. When you're ready to take your BigCommerce development project to the next level, our certified experts are waiting to speak with you.

Call us at 01202 016162 to schedule your initial consultation and get started driving success for your business.
Other BigCommerce Services Available
BigCommerce Project
Process
We invite you to explore the BigCommerce development process we use and how it can provide your business with extraordinary eCommerce solutions.
Discovery
First, we'll determine our clients' needs and pain points within their unique commerce system and target market. As an experienced marketing and eCommerce agency, we know how to identify and address every requirement you have for your BigCommerce web development project.
Scoping
We'll use the discovery data to create a comprehensive project blueprint of your BigCommerce store. Then, our developers will document the precise steps we'll take in one easy-to-read report and sit down with you to explain every detail.
Web Design / UX
As a full-service marketing and BigCommmerce development company, we know the importance of having a UX-optimised website.
Fortunately, our BigCommerce design services can improve your store for a smooth, satisfying UX that will turn shoppers into loyal customers.
Development
Next is the actual development, using the critical data and unique requirements we gathered earlier. Our developers will focus on every detail, including web design, user experience, mobile apps, and feature optimisation.
Testing
After the development, we'll conduct end-to-end testing. For example, we'll use browser and mobile device testing to ensure that every aspect of your new site is functioning smoothly. If there are any issues, our developers will go back to the drawing board and create a new solution.
Launch
When it's time to launch, we'll have your brand-new BigCommerce store online quickly, with minimum downtime. Before we go live, we'll show you every amazing feature of your new store and ensure that you're satisfied with our work
Ongoing Support
Even after we finish development on your new mobile-friendly site, our team will still be there to offer ongoing support services should you have issues. If your business requirements change and you need to scale up, we'll build something even better.
Ongoing Support
If you have any questions about your Magento eCommerce sites, please do not hesitate to contact Envisage Digital for ongoing maintenance. We also offer Magento admin system training videos if you prefer to run your Magento eCommerce websites independently.
Why Choose Envisage Digital as Your
BigCommerce Partner?
Why should you choose Envisage Digital as your BigCommerce development company? It's simple: We offer effective marketing and high-quality eCommerce solutions for your business. With our in-house developers, a dedicated support team, and years of experience, you can feel confident that our services are a wise investment in your business.
As a certified BigCommerce partner, every developer on our team has the skill and expertise to build a custom solution that will meet your business goals, whether they relate to media, gaming, marketing, higher conversion rates or more profits.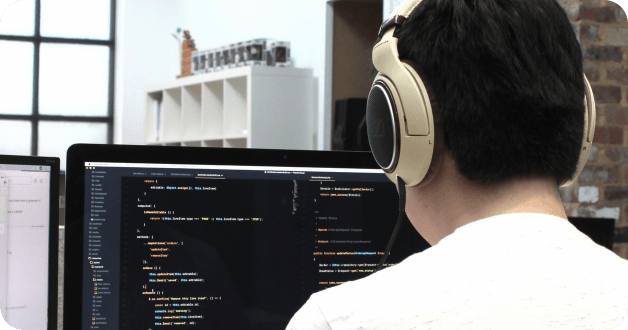 Frequently Asked Questions
Get BigCommerce Development Services with Envisage Digital
No matter what kind of BigCommerce agency you're looking for, don't settle for one without the skill and expertise to handle your unique project needs. With our talented developers, a measure of raw talent, and an unyielding commitment to excellence, our custom solutions will elevate your eCommerce business higher than ever before.
Call us at Envisage Digital today at 01202 016162 to schedule your initial consultation and learn more about our BigCommerce development services.