Do you want to create a digital storefront that can keep up with your customer expectations, advanced feature sets, and ever-changing business needs?
At Envisage Digital, our advanced and fully custom Shopify headless solution allows you to develop the ultimate shopping experience, setting your brand apart from the competition.
Headless Commerce Development:What Is It?
Like physical shops with back office administration/storage rooms and front-of-house retail shopping areas, eCommerce stores have a front-end and back-end. Headless architecture separates the front-end and Shopify backend of your Shopify store, allowing the design and user interface (front-end components) to operate separately from the back-end system of infrastructure controlling the eCommerce functionality, like the systems for order processing, catalogue management, payment processing, inventory management, and more.
Going headless with Shopify allows your customer journey and internal site performance to become separate tools, offering greater control over each. When you decouple the store's front-end and eCommerce back-end, you gain tremendous flexibility over your site layout, design, and appearance. You can create a custom headless frontend or use any progressive web app or JavaScript framework you please to customise the interface without impacting functionality.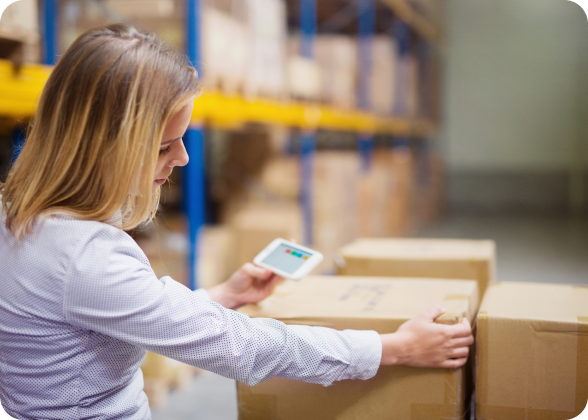 The Key Benefits of Headless
Architecture
Headless solutions offer numerous benefits over traditional eCommerce stores. The primary benefits of choosing headless technology include the following:

Flexibility
A headless eCommerce platform offers complete control over your store's design and interface.
If your brand decides to refresh its feel or release a bunch of new features, you won't need to adjust your plans to match Shopify's back-end architectural requirements.

Speed
Site speed has a direct impact on your Google search rankings and customer experience. A headless storefront offers faster page load times in comparison to traditional Shopify stores, ultimately improving on-page interactions and search engine rankings. Going headless lets you ditch extra code and bloatware so that moving slower can be a thing of the past.

Customisation
With a headless Shopify storefront, the customisation options are endless. If you can visualise it, you can add elements to create it.
Many eCommerce platforms have design limitations to prevent affecting the back-end components with are either impossible or very costly to overcome, but you won't have to worry about this with headless storefronts on Shopify.

Scalability
A headless transformation scales with your business. Unlike traditional eCommerce platforms with limitations, your Shopify store will easily expand as your business grows and you gain more traffic and customers.
A simplified frontend solution can be easily deployed across a variety of server architectures to provide the resources your site needs as it scales.
What Platform is Right for You?
Book a consultation with our experts 
Our Headless Shopify
Development Services
As a full-service headless Shopify agency, we provide comprehensive architectural services to help you develop every aspect of your online store. Our Envisage Digital team helps businesses of all sizes and types create headless stores utilising API calls and advanced custom code to integrate with Shopify's backend. A few of our headless eCommerce services include the following:

Custom Front-End Development
Engaging storefronts help you convert leads into paying customers. Our front-end developers will happily help you create your headless front-end using our advanced frameworks, such as React, Vue, Angular or even PWA (Progressive web Apps) which outstrip the capabilities of standard Shopify themes.
With a high-tech Shopify Storefront API, like the GraphQL Storefront API, you can easily create engaging experiences with many JavaScript frameworks and their template language. We will help you create a custom storefront accessible across all devices using the latest headless advancements for ideal flexibility with an excellent time to market.
Shopify Headless App Development
Shopify apps will significantly enhance and expand the capabilities of a headless Shopify project.
They are designed to seamlessly integrate with the headless architecture, working in conjunction with modern frontend frameworks to provide added functionality and features to be utilised by your custom frontend and automation processes.
With Shopify headless apps you can add all the features you can imagine to your tech stack to enhance your headless setup.

Shopify Integration Services
If you use multiple third-party providers, we offer seamless integrations, unifying your Shopify content management system (CMS) with third-party applications such as CRMs. ERPs, payment tools for processing payments, your mobile shopping app, multiple channels such as Amazon, eBay or Etsy, and more into a single platform for ultimate flexibility, unrivalled shopping experiences and lightning-fast operation.

Performance Optimisation
As a partner agency, we provide ongoing maintenance to ensure your new platform helps you meet your business goals.
We can help you optimise every aspect of the headless build, from design and UX to boost your conversion rate, advanced backend and frontend functionality, search engine optimisation, marketing, seamless time-saving integrations, and much more.
Why Choose Envisage
Digital for Your Headless
Shopify Store?
When you choose our headless Shopify agency, you choose a development team of highly trained and experienced eCommerce managers, tech engineers, and eCommerce website designers.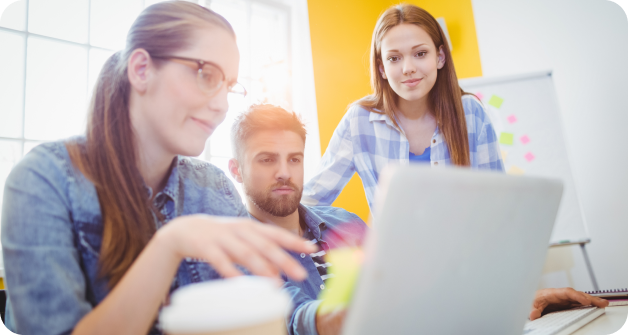 We have years of experience working with the most popular eCommerce platforms, so we understand eCommerce business and what it takes to sell products online.
We can transform your existing eCommerce platform into a powerful lead-converting machine or help you create the best eCommerce platform for your new online offering from scratch.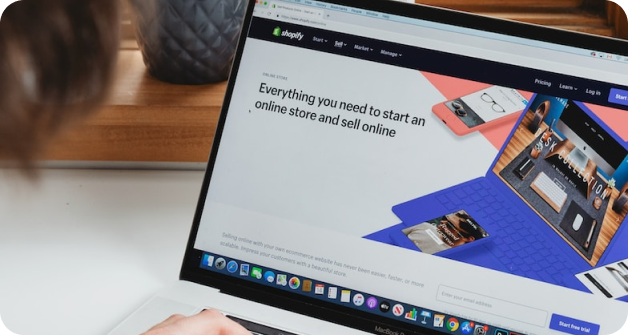 Experience Working with Shopify
As a headless Shopify agency, we understand Shopify's API, what Shopify offers, how Shopify Plus differs from traditional Shopify, and how to take advantage of all its features.
We use our extensive knowledge of the Shopify ecosystem to recommend and integrate the very best Shopify apps to expand your capabilities in a cost-effective way.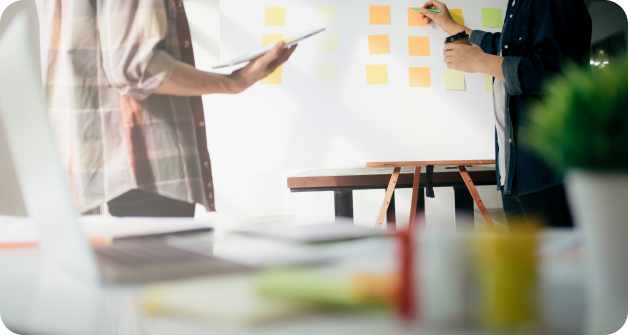 Custom Storefront for Every Business
Since we work with many brands, we understand that each business requires a unique headless store design and set of functionalities. 

Whether you're transforming your existing Shopify store or creating a brand-new headless platform, we will use our technical expertise to tailor every aspect of your new technologies.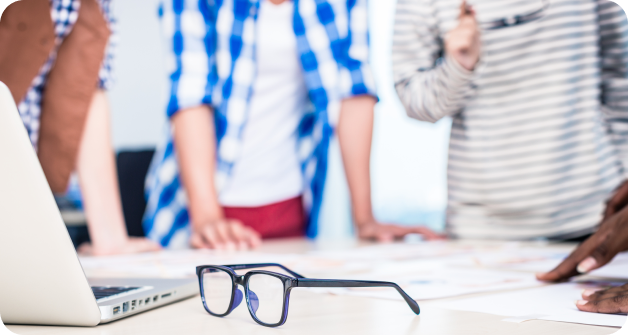 Flexibility and Scalability
Our headless commerce work helps you achieve any of your goals without technical limitations.
When you work with our headless commerce team, you can continue scaling your store at a lightning-fast rate to meet your brand's rapid development.
Our Shopify App
Development Process
Our Shopify app development company has adopted a rigorous process that ensures we deliver high-quality solutions that meet our client's specific requirements time after time while keeping you in full control of your project.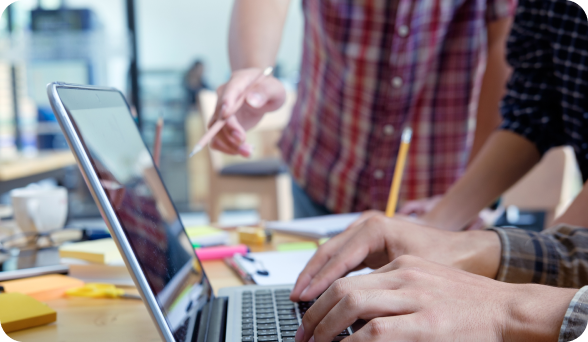 Discovery
Before creating your headless Shopify Plus store, we analyse your business needs and current content.
We'll meet with your marketing teams to understand how you manage content, analyse your current site, web pages and content management solutions, and examine all third-party integrations you require to locate improvement areas when we go headless.

Shopify Store Setup / UX
Once we understand your business needs, we design the primary back-end instance and functionality requirements and custom headless front-ends for your online stores, including all wireframes, mockups, and other design aspects.
Unlike traditional architecture, the headless version of your Shopify Plus website will feature more control, a faster site speed, and endless options for third-party APIs.

Develop
After we agree on your Shopify store headless design, we will begin building it out.
We integrate and test all your critical elements, including the headless CMS, third-party software, front-end design components, and more while keeping you informed of the progress every step of the way.

Testing
After going headless, we test all aspects of your headless Shopify store and CMS platform for usability, functionality, and performance to ensure that everything works perfectly.
We will use the requirements gathered in the earlier stages of the project to ensure your new Shopify Plus headless build if fit for purpose and ready to take the market by storm.

Launch
Following thorough pre-launch testing, we launch your headless eCommerce store, finalise testing on the public site, and teach you how to manage everything on your new site.
The launch will take place at a time agreed with you to minimise the impact on your business at a time chosen to not disrupt your customers and sales pipeline.

Ongoing Support
At Envisage Digital, we continue providing support long after the initial launch.
We'll monitor your headless Shopify Plus store's performance, provide insight, answer your questions, and offer maintenance and further development when necessary.
What Is a Headless Shopify Agency?
Headless means the primary two elements of a website (the front and back end) are split into two independent systems for optimal control. When you go headless with Shopify Plus or regular Shopify, you can adjust your external commerce experiences without affecting the back-end functionality. As an agency, we help you achieve this.
How Is Headless Shopify Implementation Better Than Traditional Ecommerce Solutions?
Headless Shopify stores are better than a traditional store or traditional commerce website because they provide faster loading speeds, better flexibility, ideal control, endless integration options, optimal scalability, and more.
Which Front-End Technologies Can I Use with the Shopify Back-end?
You can use nearly any front-end tech with your Shopify headless eCommerce site, including React, Vue, Angular, PWA and more.
What Does the Build Process Include for a Headless Shopify Store?
At Envisage Digital, we use a six-step process to customise headless eCommerce sites for all business sizes and types. The steps include analysing your needs, designing the Shopify front-end, developing the headless eCommerce site, testing all elements, launching, and providing continual support for complete peace of mind.
How Long Does the Shopify Headless Commerce Development Process Take?
Our build process timeline for Shopify projects varies on many factors, like your website size, project complexity, and your specific requests. We work hard to complete all projects within your deadlines. We can offer more specific time estimates after we analyse your needs.
Do You Offer Support After Launching?
Yes, we continue working with clients for months or years after the initial launch. We aim to see you succeed as your success is our success. Whether you have questions, want improvement insights, or need further support as your business expands, we'll be here to help.
How Much Do You Charge for Headless Shopify Stores?
Our pricing depends on your needs and project complexity. We provide transparent pricing information upfront so you know what to expect.
Do You Provide Integration Services?
Yes, we provide integration services so you can combine all your preferred third-party tools with the Shopify Plus platform for ideal convenience and process optimisation.
Is Headless Commerce Architecture a Good Idea for My Small Business?
We believe all small online businesses should consider creating a headless solution with Shopify. A headless Shopify store provides ideal scalability for smaller stores that plan to expand. We work with many small businesses, providing tailored solutions for any need.
Does the Headless Approach Include Security Measures?
At Envisage Digital, we perform regular security audits with the latest protocols to ensure that your store is secure and compliant with all relevant regulations and industry standards.
Shopify headless solutions are the future for eCommerce stores. At Envisage Digital, we have the knowledge, experience, and passion to bring your brand's website vision to life.
Contact Envisage Digital today to speak with our team about how we can transform your business with a headless Shopify setup.