Magento 2 Migration - Two Store Views And Dropship Functionality
Wetsuit Centre offers the largest selection of water sports and wetsuit clothes, accessories and equipment online in the UK. 
Recognition of a complicated market, the Wetsuit Centre wanted to make purchasing wetsuits as simple as possible, with information that steered away from the technical jargon appearing across so many other competitor websites.
The second Magento store view is for the Sorted Surf Shop, a sister company to Wetsuit Centre and based in Bournemouth. The Sorted Surf Shop has a surf school, two stores on the seafront at Boscombe and a warehouse, stocking the biggest names and brands in surf.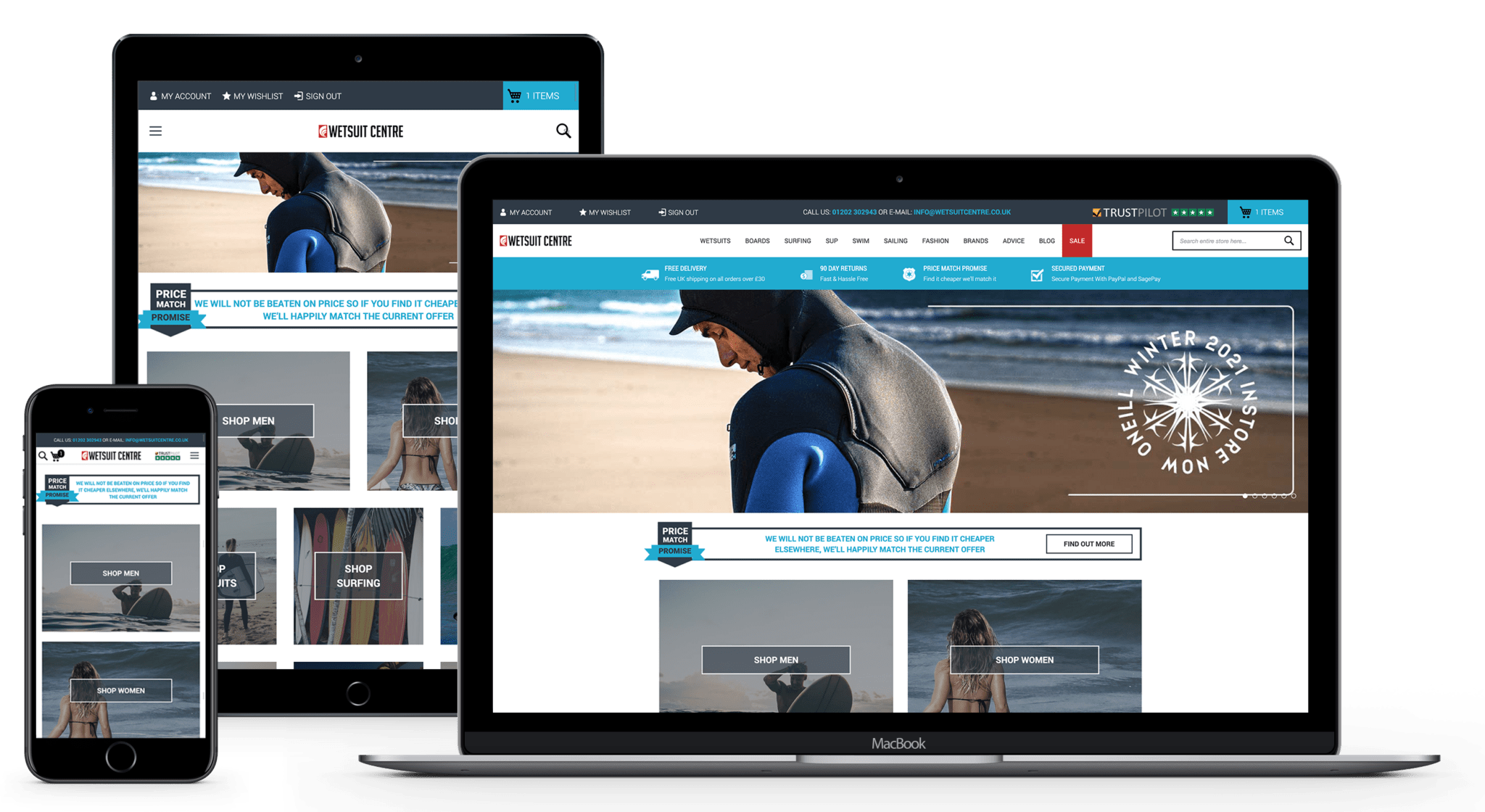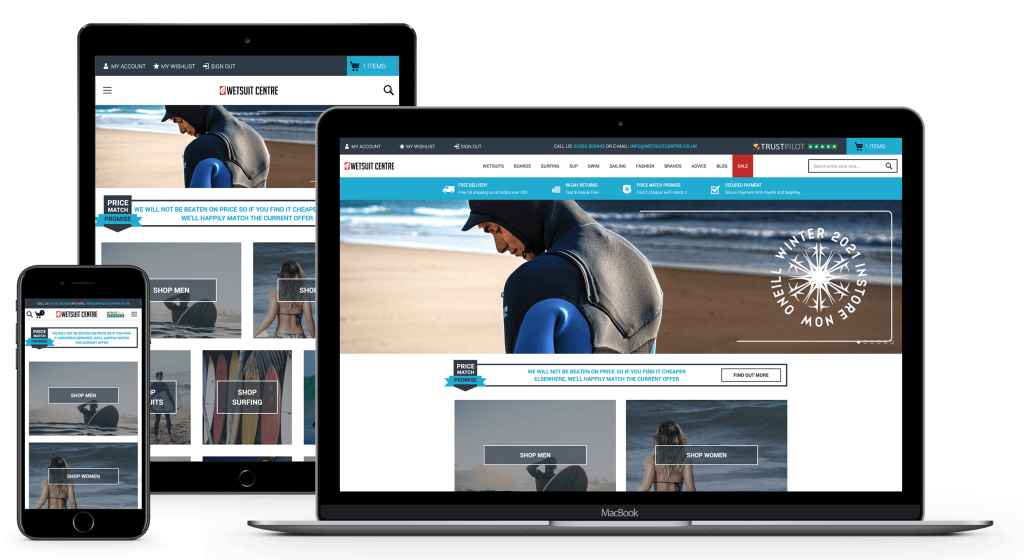 Magento eCommerce Website
Fully responsive for desktop, tablet & mobile
Dropship Integrations Directly with suppliers
Built-in returns module allowing easy product returns
Pick and Pack Modules for easy Warehouse
Shipping Modules
Integration with Sagepay
Integrated Blog
Store Locator Page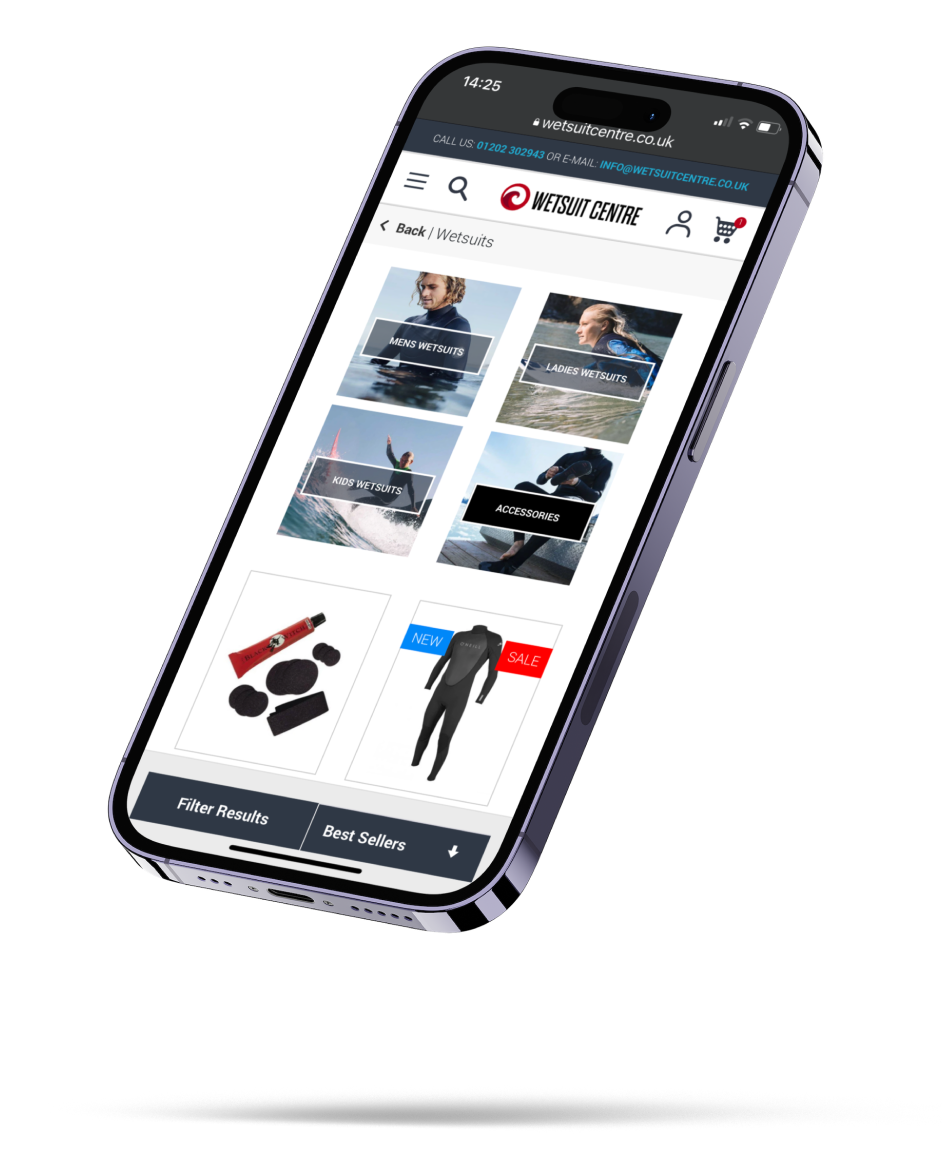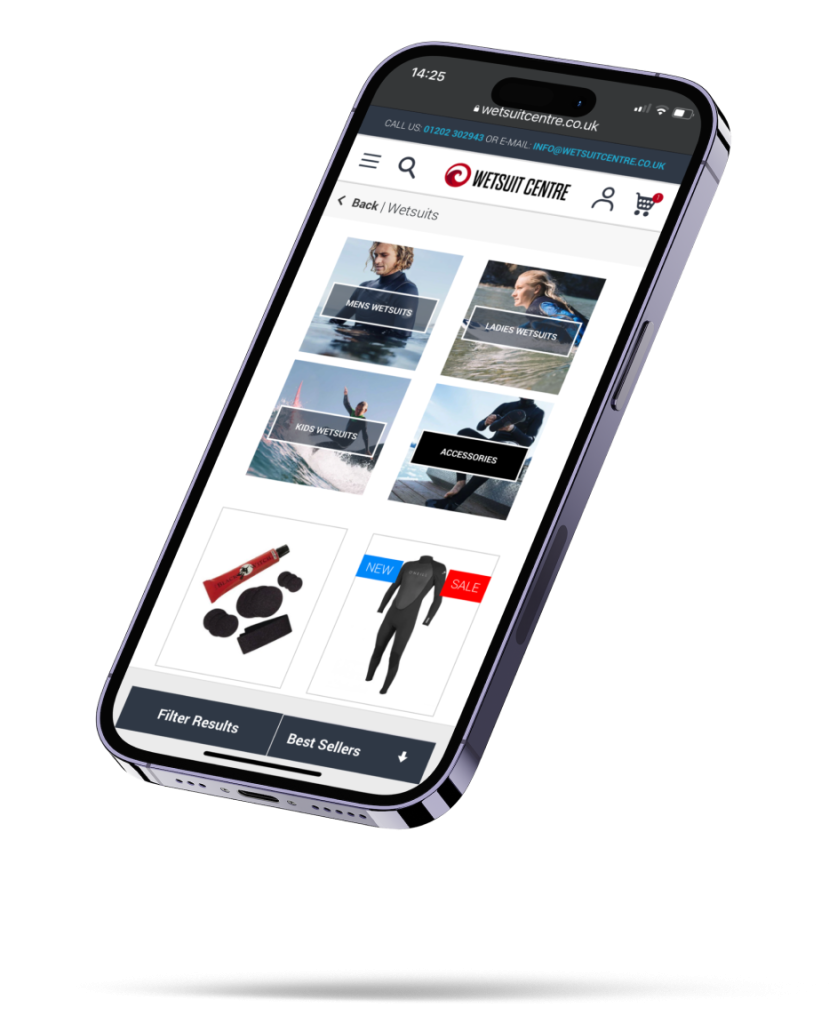 Wetsuit Centre and Sorted Surf required two websites that promoted their surfing and water sports products both locally and on a national level. With multiple store locations, and an highly sought after online presence, migrating the websites was a delicate transition achieved successfully during a Summer Sales peak.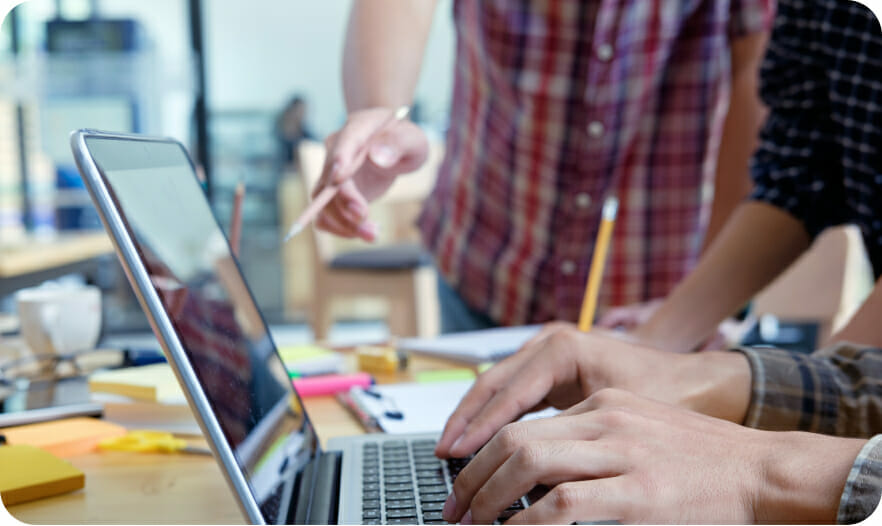 Wetsuit Centre and the Sorted Surf Shop website, were on two separate Magento installs and there was a major product crossover as both sites were running the same stock. 
The two established wetsuit and water sport providing brands required one Magento 2 eCommerce website with 2 store views. 
This could streamline the companies operations, helping to improve stock & order management, and create an easier website for customers to use and navigate.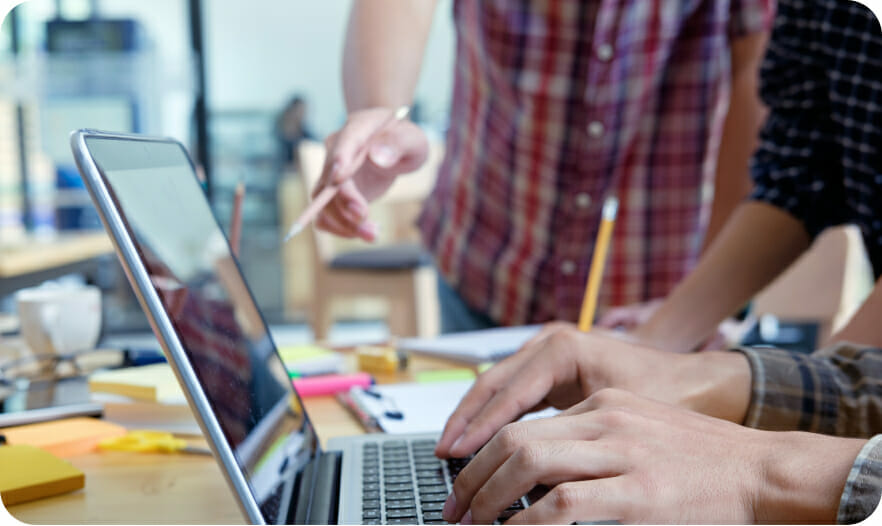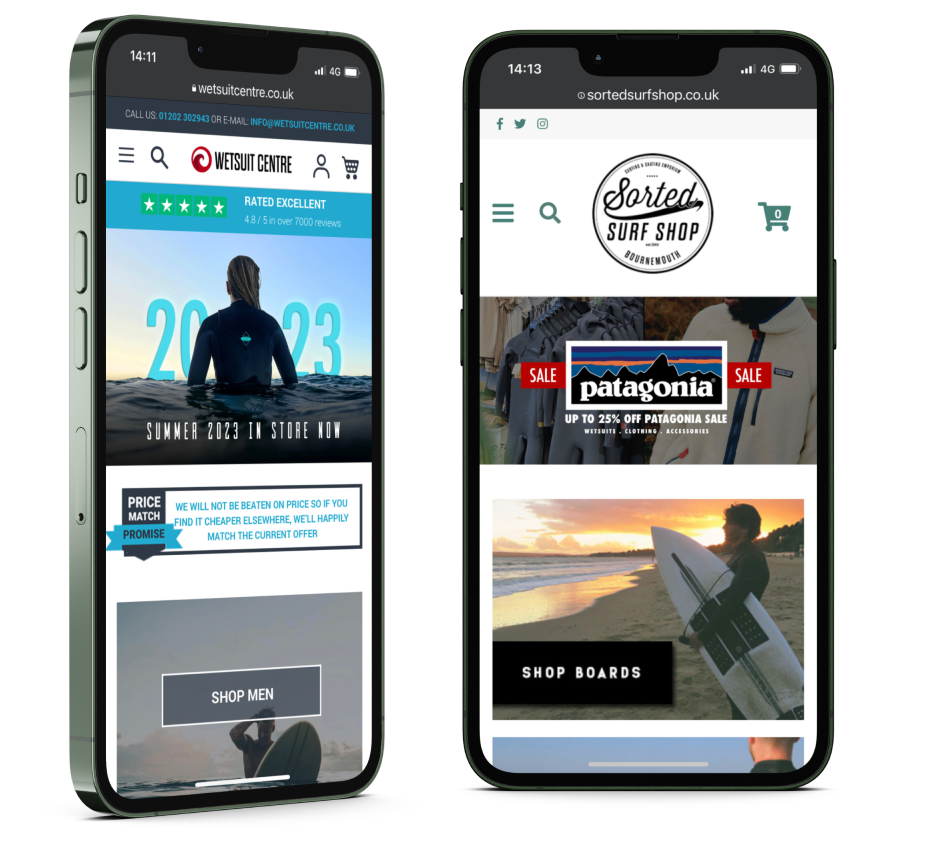 Envisage Digital understood the requirements of the Wetsuit Centre and the Sorted Surf Shop and developed and built a Magento eCommerce store to manages all orders, the products, the stock, all pricing and their customers. 
Further conversations led to a bespoke API development to enable dropship of items direct from manufacturers such as O'Neill direct to a customer after purchases have been completed on the Wetsuit Centre and the Sorted Surf Shop websites. 
This has substantially reduced the amount of warehouse space the company requires, and most importantly also improves the order process for a customer, significantly speeding up the date of product receipt after placing an order.
What Platform is Right for You?
Book a consultation with our experts 
Magento eCommerce Website with multi-site website install
Live Webcam pages with links to the beaches in Bournemouth
A brand page allowing customers to filter by a certain brand
A product range of nearly 5,000 products
Dedicated sale pages for discounted products
Sagepay integration to ensure maximum security for customers when purchasing
Shipping matrix module
Channel Engine for eBay and Amazon integration
Mageworx SEO module to improve search engine ranking
Integrated POS System
Bespoke backorder & dropship integration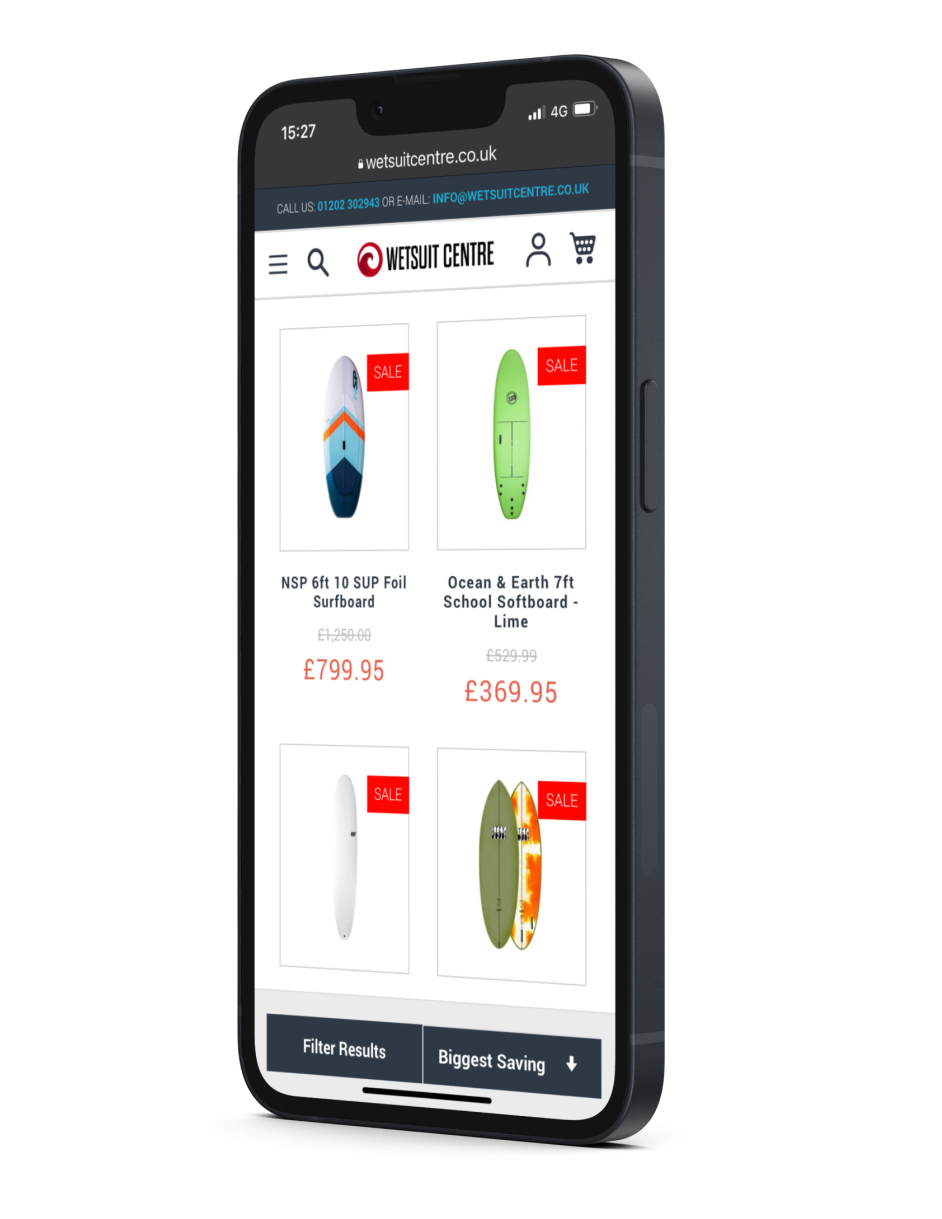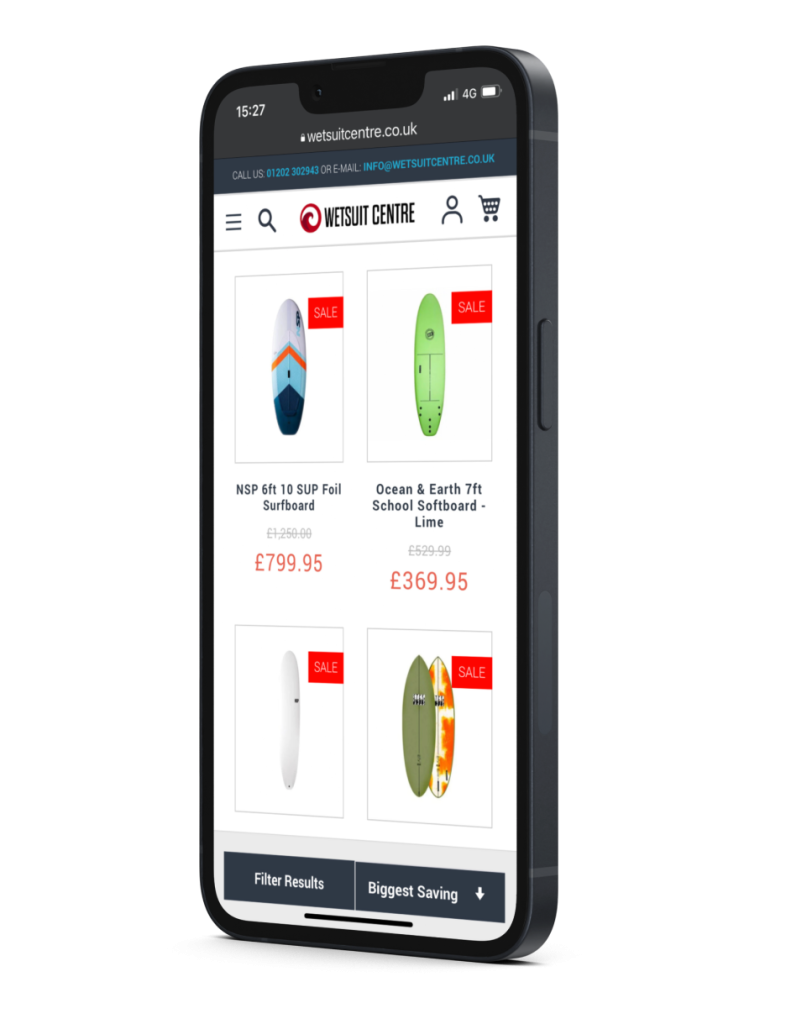 The Result is a Magento 2 eCommerce website with 2 store views. The websites are both fully responsive for customers shopping on mobile, desktop and tablet. Administration is reduced for management of stock and pricing. Also, analysis on consumer behaviour is advanced as customers not only purchase stock from the Wetsuit Centre and Sorted Surf Shop warehouses, but also direct from the manufacturer.