Whether you run a small eCommerce business or a large enterprise, when migrating to Shopify you need a seamless, hassle-free Shopify migration.
Successfully migrating to a new Shopify store often requires help from industry experts who understand every step in the complex process.
Our eCommerce development team at Envisage Digital can help you migrate your store to the Shopify platform while keeping your data intact and secure. We're a Shopify migration agency with the experience and expertise to ensure a smooth transition.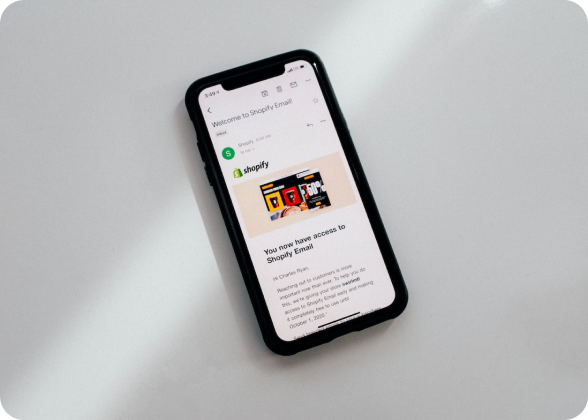 The Benefits of a
Migration to Shopify
Many merchants using other eCommerce platforms migrate to Shopify (small to medium-sized businesses) or Shopify Plus (large enterprise-level businesses) for a more user-friendly and fully featured option. The advantages of moving your online business to the Shopify platform include the following:

User-Friendly, Reliable, and Secure Platform
Some eCommerce platforms require developer knowledge to run an online business effectively and analyse performance metrics, but Shopify offers a simpler way.
Merchants of all skill levels can intuitively navigate this platform's content management system (CMS) and add-on features. A Shopify admin can add product categories, edit images, manage customers, and much more without any coding knowledge.
Merchants across industries trust Shopify for reliable hosting. If you lose sales due to a constantly crashing website, migrating to Shopify can solve the problem with unmatched bandwidth and an average up-time of 99.999%

Shopify also offers advanced security to protect merchants and their customers. The company employs a team dedicated to providing a secure platform so merchants don't have to worry.

Multi-Channel and Function Integrations
One of the most significant benefits of a Shopify migration is the extensive array of sales channel integrations and functionality add-ons.
You can customise your Shopify site with more than 8,000 apps and multi-channel sales through eBay, Facebook, Amazon, Etsy and more.
The Shopify app store contains all the plug-ins you need to enhance functionality and drive continued growth for your online business.

Flexible and Scalable Platform
Shopify offers flexibility and scalability through expanded features and functionality that meet the evolving needs of your online store as it grows.
Ecommerce merchants on Shopify enjoy all the resources they need to adapt to expanding business requirements without needing to hire full-time developers.
Shopify apps provide a wide range of tools, from business automation apps and social media integrations to landing page builders and user trackers.

Built-In Payment Processing, Shipping, and Taxes
The Shopify platform makes it easy to collect payments, calculate the tax price based on your area, and ship products to your customers. Shoppers can use popular payment methods for convenient transactions and receive receipts through SMS or email.
The Shopify point of sale (POS) system also simplifies inventory management with the ability to assign products to specific locations and sales channels.
Shopify offers one of the best-converting checkouts among eCommerce platforms. You can create a branded conversion rate-optimised checkout page that matches your site theme with custom fields, banner images, logos, colours, and more.

Integrated Marketing Tools
This robust platform includes integrated marketing tools to help you reach more potential users and drive more conversions.
Migrating to a new store on Shopify allows you to leverage content marketing strategies, SEO, product ads, and social media from one centralised platform.
You can connect with customers at all stages of the sales funnel by creating email marketing campaigns, lead capture forms, and personalised post-sale messages.
You can also easily include a discount price for a certain product or variant and offer promo codes for your online store.

Mobile Optimisation
Many of today's users shop for products using mobile devices, so having a mobile-optimised online storefront is essential for long-term success.
Merchants who have migrated to Shopify don't have to worry about the mobile-friendliness of their websites.
With a Shopify migration, you can offer a positive user experience on any device that inspires customers to return to your store.
What Platform is Right for You?
Book a consultation with our experts 
Top-Rated Shopify
Migration Services
Envisage Digital is a leading UK-based Shopify migration agency. Our team consists of experienced developers who can handle your migration to Shopify from concept to delivery.
We can migrate your eCommerce business from BigCommerce, WooCommerce (WordPress), Magento, and other platforms, whether you have a small start-up or a massive corporation with a long list of products and product variants. We'll ensure the migration process goes seamlessly with no data loss and minimal downtime.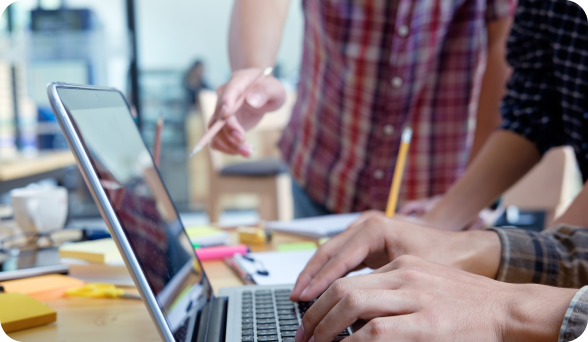 Analysis of Current eCommerce Platform
Before we create your migration strategy, we'll evaluate your current store to understand the brand, layout, features, products, and customers.
We'll discuss your business goals and migration objectives to ensure your migration reinforces your store's current strengths and provides the additional functionality not available on your previous platform.
We'll create a migration strategy focused on helping you achieve your business goals.

Shopify Store Setup
We'll prepare your Shopify store and integrate the necessary apps to provide the new features you need for continued growth.
We can handle the most complicated integrations, including enterprise resource planning (ERP) systems, third-party payment providers, CRMs, and much more.
We'll ensure your new platform provides all the functionality you need to continue business operations with minimal interruption.

Seamless Shopify Migration Process
Next, our Envisage team will migrate data and products from your old website to your new eCommerce site on Shopify.
We'll cover every aspect of the data migration, including product data like descriptions, images, prices, and inventory and customer data like order histories, carts, and payment information.
One of the most important considerations during a re-platforming project is providing a positive customer experience.
Our Shopify migration experts ensure your customers stay in the loop throughout the data migration process and seamlessly transition to using the Shopify website.

SEO Optimisation and Preservation
Shifting between eCommerce platforms requires URL redirects to preserve your store's current SEO ranking progress.
Our team understands how to redirect SEO URLs from the source store to the target store, so you don't lose all your rankings during migration.
Our team will help you optimise your new store for search engines to maximise organic traffic.
We'll conduct keyword research, ensure each page has an optimised URL, headline meta description, schema markup and more.

Shopify Training and Support
We won't abandon you after we launch your new Shopify store.
Our team at Envisage Digital provides ongoing training and support services to address any technical problems you encounter and teach you how to use the platform.
We can help you explore the platform and learn how to add or edit catalog data, inventory, promotions, customers and their attributes, page content, imagery, and much more in your new eCommerce store.
Why Trust the Shopify
Migration Experts at
Envisage Digital?
You need the best Shopify migration services to guarantee a smooth and successful migration. You can trust our experts at Envisage Digital as your Shopify migration agency.
We're a five-star rated company offering comprehensive migration services for online stores. We have the experience and expertise to handle your Shopify migration from Magento, BigCommerce, WooCommerce, to name just a few.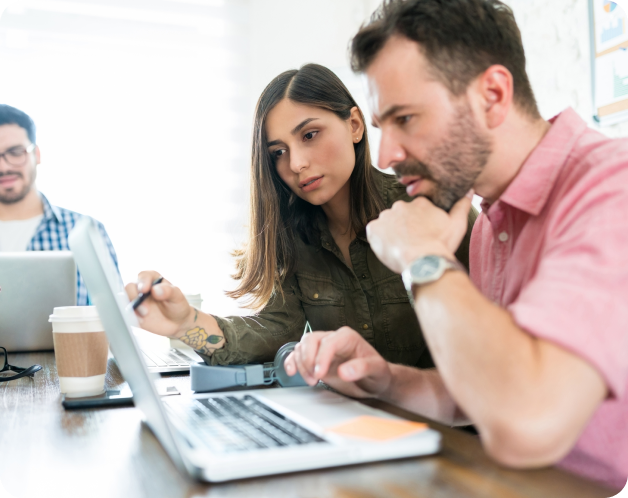 Experienced Team Committed to Your Success
Our team at Envisage Digital has more than 40 years of combined experience specialising in the eCommerce sector. We've migrated countless businesses and understand how to avoid potential pitfalls when exporting and importing your store's data and how to solve problems quickly using industry best practices.
We show our dedication to our clients in many ways. We don't accept new clients in competing verticals, so 100% of our focus will go toward your success.
We believe in building strong client relationships. We'll provide all the assistance, support, and resources you need to grow your business on Shopify, and we'll be here even after your site is launched to resolve whatever challenges come your way.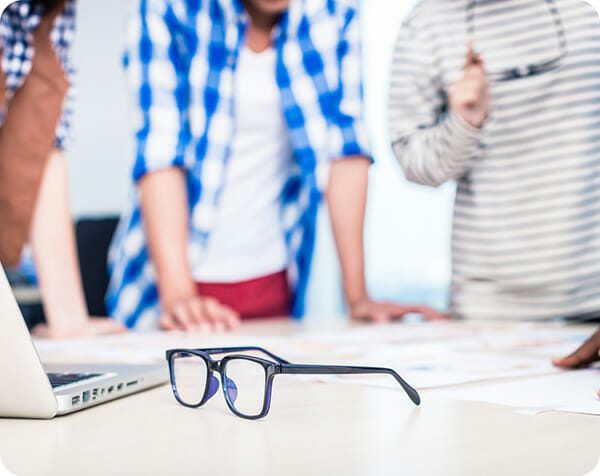 Flexible and Adaptable Approach
We don't use just one strategy to perform Shopify migration services.
We provide each client with a flexible approach personalised to suit their business goals and budgets.
The Envisage Digital account and project management team will adapt their techniques as needed to ensure a successful Shopify store migration.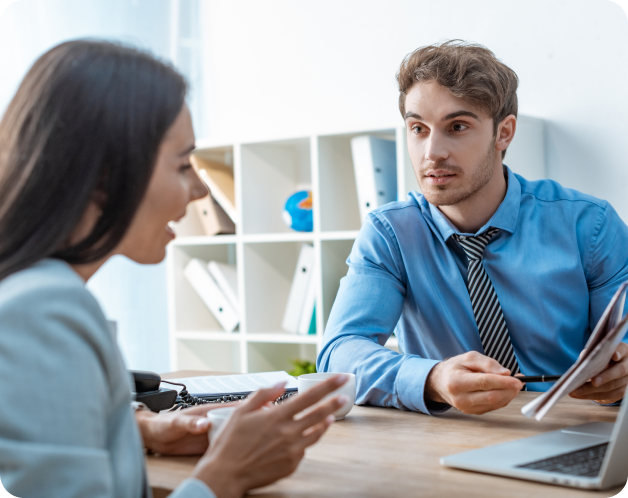 We offer competitively priced Shopify migration services and customise each service package to suit the client's budget.
Whether you need to migrate a simple or complex business to Shopify, we can provide migration services at a total price you can afford.
Get in touch with our team at Envisage Digital to discuss your Shopify migration.
Our development team will form a strategy appropriate to your needs and finances and provide a detailed and transparent quote.
You won't find another agency as committed to your success as Envisage Digital.
How Long Will It Take to Migrate to Shopify?
Migrating to Shopify takes varying lengths of time, depending on the size and complexity of the business. If you trust our team with your Shopify migration, we'll provide a project plan and timeline and maintain consistent communication with you throughout the process to keep you updated on the status of your migration.
Discuss your migration with our team for a specific estimate of how long migrating to Shopify will take for your business.
Can I Migrate My Online Store to Shopify Myself?
Technologies exist that can transfer data between platforms automatically, but trusting a Shopify expert with a manual migration is often a better option. You may encounter challenges if you attempt a migration solo, especially if you have a complicated store structure and a lot of data.
If you want the process to be absolutely seamless, Shopify migration services can provide that. A professional Shopify migration agency like Envisage Digital can help handle every aspect to successfully migrate customers, products, content, and more.
Will My Current Website Go Down When I Migrate to Shopify?
We approach every Shopify migration with the goal of minimising or eliminating downtime. We'll choose the ideal time to migrate your store based on what's most convenient for you and avoid times when your customers tend to shop. We'll also ensure as little interruption to your business operations as possible with migration rehearsals to iron out any issues that may arise.
Will My Data Remain Secure During My Shopify Migration?
We prioritise data security during Shopify migrations. If you decide to hire us to migrate your business, we'll prevent unauthorised access to your customer, product, and store information throughout the process.
Will I Have to Change My Domain Name to Migrate to Shopify?
No, you can keep the domain your customers know and love. Our team will ensure your domain name transfers to your new store during your Shopify migration implementation.