In today's digital age, an online presence is crucial for any business looking to succeed.
Shopify has emerged as a top choice for companies looking to establish their eCommerce store, and rightly so – Shopify's easy-to-use platform, comprehensive features, and seamless integrations make it an attractive option for businesses of all sizes.
Shopify has a great feature set straight out of the box, however, if you have some more advanced requirements, a bespoke Shopify app can be used to add additional functionality.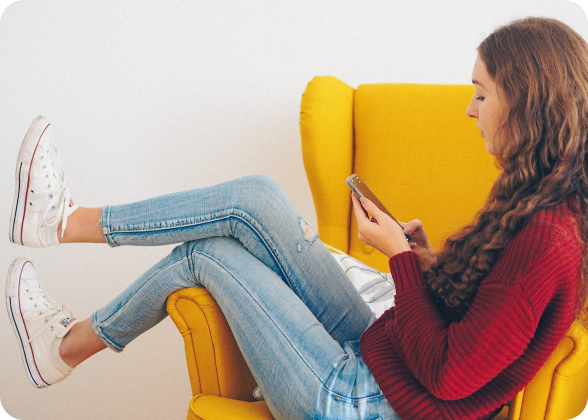 Custom-Built Shopify Apps
The Shopify app store should be your first stop with over 8000 apps to choose from when searching for a public app for your Shopify sites. However when your ideal public app cannot be found, or you would like a bespoke app to fit in with your processes, custom Shopify app development is your way to go.

Marketing Enhancements
Custom apps can be used to enhance your marketing operations, and are designed to help businesses improve their online marketing efforts.
They can automate email campaigns, create targeted ads, and optimise SEO to increase website traffic and conversions for your Shopify stores.

Sales Opportunities
Build apps to engage customers and increase sales and revenue on the Shopify platform.
Our Shopify team can create new features which suggest complementary products at checkout, recover abandoned carts, and offer discounts or promotions to customers helping ambitious brands thrive in the digital space.

Customer Satisfaction
Developing customer service-based apps can help businesses improve the experience of their Shopify users.
These private apps can provide real-time support through live chat, offer loyalty programs to reward customers, automate follow-up emails to improve retention or even collect user feedback to further enhance your eCommerce functionalities.

Inventory Automation
Seamlessly integrate your back office systems to help keep track of your stock levels and streamline inventory processes.
Our bespoke solutions can utilise the Shopify API to automatically integrate orders into your ERP system, track inventory across multiple locations, and provide alerts for low stock levels by way of example.

Shipping and Fulfilment
Shipping and fulfilment can be complicated at the best of times when shipping a range of items all around the world.
Shopify merchants and build custom shipping and fulfilment apps to automate a vast chunk and streamline their shipping and fulfilment process. Apps can set custom shipping options, print labels, and provide real-time order tracking.

Analytics and Reporting
Understanding the metrics which make your business successful is essential if you wish to achieve your business goals.
Our development team can help by creating custom reporting and analytics functionality tailored specifically to your business needs. They can track key metrics such as sales, traffic, conversion rates and much much more.
Our Shopify App
Development Process
Our Shopify app development company has adopted a rigorous process that ensures we deliver high-quality solutions that meet our client's specific requirements time after time while keeping you in full control of your project.

Discovery
Before any new functionality is built we work closely with our clients to truly understand their businesses. 
From this, we define the scope of the project, and its deliverables to determine the best approach to achieve your business goals and objectives.

Design / UX
With the requirements of your new Shopify app in the bag, the next step is to produce an appealing design following all UX best practices.
Our incredible team of design and UX experts work tirelessly with you to bring your ideas and user interface to life and create unique customer experiences.

Development
Next, our Shopify developers get to work implementing the agreed-upon designs using our years of expertise to bring your new features and functionalities to life.
They will ensure the app works exactly to your specifications set out in the discovery phase.

Testing
Full integration and user testing will now commence ensuring the development team has achieved what we initially set out to do.
We will then pass the website over to you for final testing and approval before we get ready for launch.

Launch
The moment we've all been waiting for, launch! Your shiny new app has been built and is ready to integrate into your online stores.
Together we pick a date and time to minimise disruption and set your new custom-built app live.

Continuous Improvement
We provide ongoing maintenance and support to ensure your new app is functioning as intended for the lifetime of your project.
Our comprehensive support packages ensure that our clients can get the help they need when they need it.
What Platform is Right for You?
Book a consultation with our experts 
Why Choose Envisage Digital for Shopify Website Development?
We are passionate about eCommerce and are dedicated to helping businesses succeed online. Our extensive experience in Shopify private app development enables us to create outstanding solutions that are tailored to the unique needs of our clients and their customers. Our team of in-house expert Shopify developers is well-versed in the latest technologies and best practices, and we are committed to delivering high-quality solutions that meet our clients' specific requirements.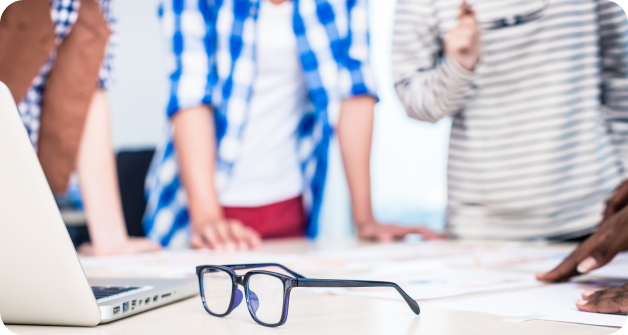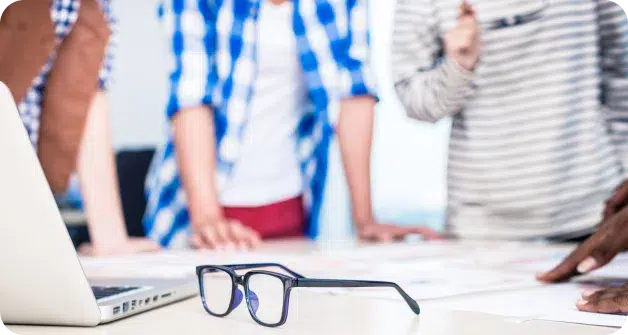 Our Shopify app development agency understands that every business is unique. Each business has unique eCommerce needs that often cannot be fulfilled by public apps on the Shopify app store.
That's why we take the time to understand our clients' businesses, goals, and specific requirements before we begin developing their custom apps.
This enables us to build a custom solution that is tailored to the unique needs of our clients and their target audience.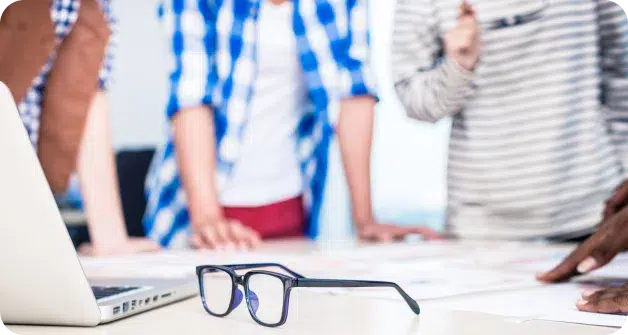 Our expert team of in-house Shopify app developers has years of experience building truly bespoke Shopify solutions.
We stay up-to-date with the latest technologies and best practices, and we are constantly learning and growing to ensure that we are providing our clients with the best possible solutions for their online stores.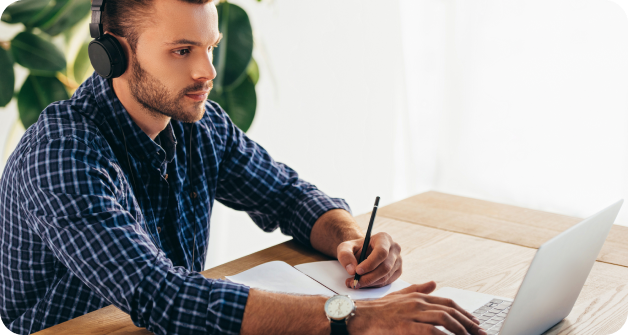 We believe in transparency and open communication throughout the development process.
Our account and project management teams keep will keep you informed every step of the way during your project, and provide regular updates to ensure that you are satisfied with the progress of your project and the development produced to enhance your solution.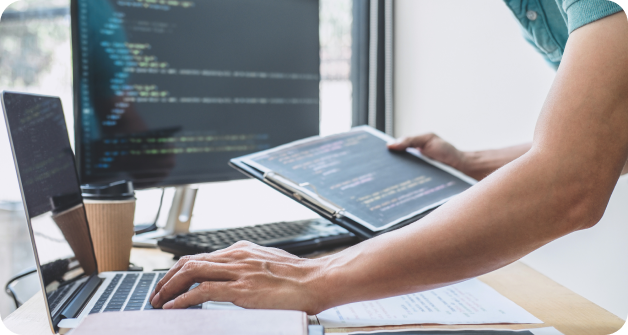 Our Shopify plugin development teams understand that time is of the essence in the ever-changing world of eCommerce. That's why our Shopify app development services are committed to delivering our Shopify solutions on time and within budget.
We work diligently to ensure that our client's projects are completed on schedule, without sacrificing quality by clearly defining the project goals and deliverables before each project begins.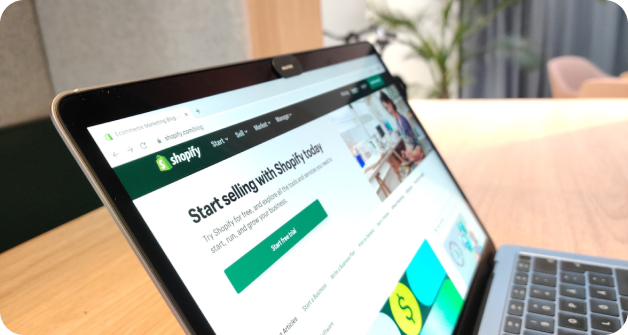 Our top-notch Shopify app development services are accessible to businesses of all sizes thanks to our transparent and affordable pricing structures.
Our years of experience and in-house team enable us to deliver this pricing without compromising on quality. Now you can create Shopify apps without the excessive costs levied by some custom Shopify app development companies in the industry.
What Are Shopify Apps?
Shopify apps are software packages that can be integrated with your Shopify or Shopify Plus online store to add additional functionality, features, and enhancements. With over 8000 apps available in the Shopify App Store, businesses can easily find apps that can help them improve their eCommerce store.
Shopify apps can be used to enhance a wide range of aspects of a Shopify store, including marketing, sales, customer service, automation and more. Utilising Shopify apps successfully can help boost your revenue while cutting administrative costs and keeping your business ahead of the competition
Why do businesses need custom Shopify apps?
Private apps can be used to add unique functionality to a business's online store, streamline processes, enhance customer experience, and achieve eCommerce development goals.
How long does it take to develop a custom Shopify app?
Each Shopify app development project varies in complexity thanks to the unique requirements of each solution. This can then dramatically vary the time required to develop each solution. Our Shopify app development company follows an agile development process to ensure that we deliver high-quality solutions on time and within budget.
What types of Shopify apps can be developed?
Shopify custom app development can create a custom app to enhance a wide range of aspects of a Shopify site. The enhancements can improve marketing efforts, sales processes, your customer service, backend automation, user experience and more.
Can third-party apps be integrated without the Shopify app store?
Yes, third-party apps can be integrated with a Shopify store to add new functionality and enhance the customer experience without being present on the Shopify app store. At Envisage Digital, our Shopify app development company has extensive experience creating a range of third-party apps to be integrated seamlessly with our client's stores.
What kind of support is offered after the app is developed?
After your Shopify custom app development is complete, you may need additional development, support and maintenance services to further enhance your online store over time. At Envisage Digital, we believe in providing ongoing maintenance and support packages to ensure that our clients' apps are functioning as intended.