Shopify integrations are essential components to your online store, allowing you to create an all-inclusive shopping platform that's tailored to your brand and has the functionality your customers love.
With the help of our Shopify integration specialists at Envisage Digital, your shop can have key features like automated order processing, various payment options, marketing platforms, and storefronts on multiple sales channels to maximise your sales opportunities.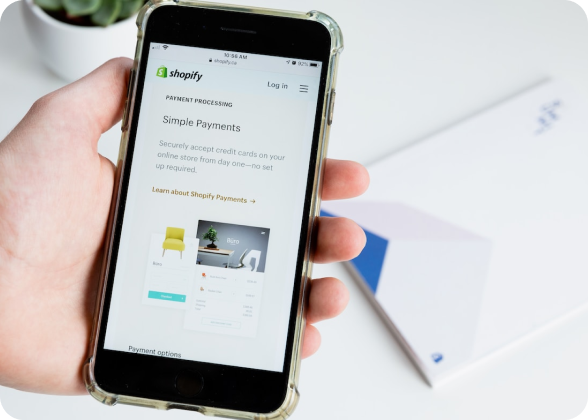 Our Custom Shopify
Integration Services
At Envisage Digital, we can combine your Shopify store with the third-party applications you already use for your business, from CRMs to accounting software. Shopify integration services empower you to focus on developing your eCommerce business while other platforms handle essential tasks like order fulfilment, payment processing, email marketing, and social media.

Shipping
A solid shipping operation is a game changer for your eCommerce business, and our Shopify integration services help you to customise shipping rates, automate order processing, and enhance your customers' shopping experience.
For example, we can connect your online store with fulfilment services like Fulfilled by Amazon to give you a wider range and flexibility when it comes to getting orders to your customers.
With seamless connections between order tracking, shipping labels, warehouse management, dropshipping, and more, you'll be able to streamline your fulfilment process and keep your customers up to date with accurate shipping information effortlessly.

Payment Gateways
Shopify can integrate with your preferred payment gateway, including Stripe, PayPal, Square, and many more.
Whatever payment processing software you use, our Shopify integration experts can implement many different payment gateways, including cryptocurrency, creating more ways to get sales from around the world.
We'll help you provide convenient, secure, and flexible payment methods through your online store.

Marketing
The Shopify app store has numerous marketing tools to help you boost the online presence of your eCommerce business, including MailChimp, Salestio and the Google channel app.
We can simplify or automate essential strategies like abandoned cart recovery, SEO audits, SMS marketing, landing pages, and email marketing campaigns.
Integrating your store with applications like Google channel allows you to automatically advertise your products across multiple channels.
Seamless connection with your marketing software also allows you to acquire more in-depth insights into customer behaviour.

Social Media
When you connect your Shopify store with social media platforms like Facebook and Instagram, you gain more ways to sell products, advertise, and engage with your audience.
For example, the Shopify app Instafeed enables you to display your Instagram posts, reels and videos across your store. Tag each post with its featured products to allow your customers to find the displayed products and make a purchase. All the sales data from social media purchases are available on your Shopify account.
You can also connect Shopify with third-party apps to automatically manage your social media content, by curating and scheduling your social media posts. You'll be able to keep your audience engaged and promote your products across the web without having to dedicate time and money to social media management.

Sales Channels
Shipping and fulfilment can be complicated at the best of times when shipping a range of items all around the world.
Shopify merchants and build custom shipping and fulfilment apps to automate a vast chunk and streamline their shipping and fulfilment process. Apps can set custom shipping options, print labels, and provide real-time order tracking.

Customer Service
Installing a Shopify integration with customer support software enables you to provide an exceptional customer service experience by adding features like live chat, AI chatbots, accessibility settings, a support inbox/helpdesk, and more.
With our Shopify integration experience, we can set up a reliable customer support system that you can use to quickly respond to and resolve issues for your customers. While negative customer service experiences can drive shoppers away, outstanding support services will help you gain loyal customers, who will spread the word about your great service.

CRM Software
When you integrate Shopify with CRM software, including HubSpot and Salesforce, you gain an extensive customer database that you can tap into for insights on your customers' interests, purchase history, shopping behaviour, and so on.
Using this information, you can provide a more personalised experience for your customers and make certain marketing processes automatic, such as audience segmentation, lead generation, and ad campaign analytics.

Accounting
Excellent accounting software is one of the most helpful apps Shopify merchants can add to their online stores. The app connects to your Shopify site and handles bookkeeping and accounting for your eCommerce store, allowing you to spend time and money on other aspects of your business to drive your success.
With integrated accounting tools, you can view comprehensive reports on your store's sales performance, product data, revenue and expenses, and growth trends to help you make data-driven decisions. Some Shopify apps, such as Wave, even provide free plans for getting your basic accounting done.

ERP Systems
Enterprise resource planning (ERP) software is essential for connecting every part of your online business, ensuring you have a cohesive operation with all departments communicating and collaborating seamlessly.
When you're taking on numerous orders every day and serving customers in multiple locations, you need an ERP built into your Shopify integration to ensure your reporting is complete and accurate.
How Integrations Benefit
Your Shopify Store
While many Shopify integrations offer a free plan, the paid additional features you get with Shopify Plus are typically worth the cost because of the valuable benefits you get from using them on your platform. Here are four top reasons to integrate Shopify with custom applications and plugins.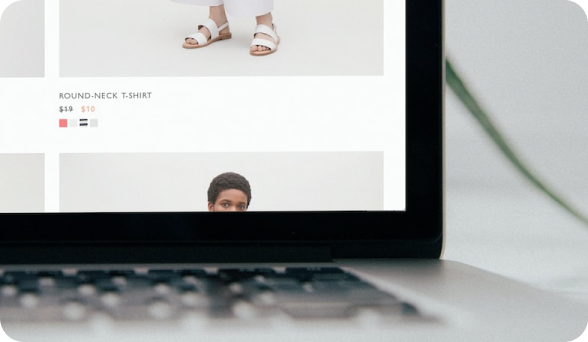 Saves You Time and Money
Combining Shopify with marketing software, fulfilment services, customer support systems, and other eCommerce tools lets you centralise your business data in one platform.
This level of integration gives your store much more functionality and significantly improves the customer experience, which has a vital role in customers' purchasing decisions.
As we help your Shopify store become more efficient and personalised, you'll start outpacing your competition and generating more sales.

Reduces Data Errors
You no longer have to transfer information from one app to another or juggle multiple platforms, reducing the chance of errors in customer or order data. Instead, you have a single source of information to create reports from, allowing you to develop business strategies based on accurate data.
Shopify integration also allows you to add, remove, and edit your product listings on different marketplaces, from Amazon to Instagram, in one place. Simplifying these functions saves you massive amounts of time managing your online shop.

Enhances Customer Experience
With Shopify integrations, you can tailor your store to your customers' preferences and needs, using information like order history and contact information to personalise the shopping experience.
If your Shopify site doesn't have more than the out-of-the-box functionality of the platform, you'll be behind other businesses in terms of customer experience. When you use a Shopify integration to add custom features, customers can get access to photo reviews, secure payments, tailored product suggestions, email promotions and more.

Gives Better Insights
Third-party apps supply you with real-time data on marketing campaigns, customers, invoices, order statuses, and much more. Using comprehensive, up-to-date information, you can quickly generate insightful reports on your store's performance and operations.
As your Shopify partners, we perform SEO audits on your site to ensure your content is optimised for search engines. You can also monitor ad campaigns and make immediate changes based on the live performance of your ads.
What Platform is Right for You?
Book a consultation with our experts 
Why Choose Envisage Digital
as Your Shopify Integration
Experts?
Shopify integration requires expertise in app development, programming languages, and other tech-intensive skills, techniques and knowledge. At Envisage Digital, we have extensive experience in providing Shopify integration services and have provided eCommerce web design services for a variety of businesses for more than 15 years.
Here's why you can trust our team to deliver seamless Shopify integration services: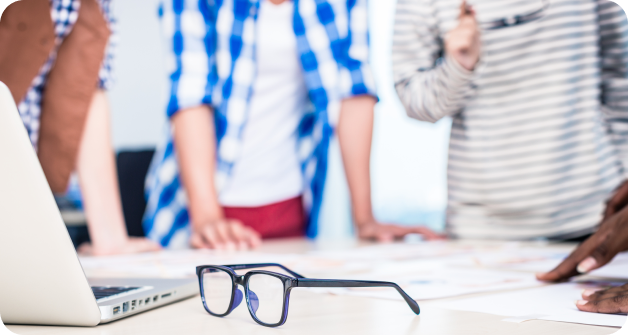 Experienced eCommerce Specialists
We're a UK-based web design, development and digital marketing agency with the skills and ambition to outshine our competitors, especially when it comes to eCommerce development, including Shopify integrations.
We'll consolidate all your essential apps into one Shopify platform, making it easier to run your business efficiently and get detailed insights. We can also create bespoke solutions using Shopify's API platform, allowing you to have custom-made apps for your store.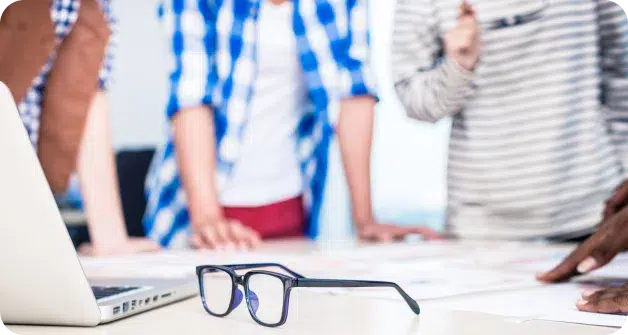 Dedicated Project Management
Our team is invested in your business's success as much as our own company's, and we prioritise building solid relationships with our clients. We ensure that your Shopify integrations align with your brand, target audience, and business goals.
When you partner with Envisage Digital, you get a dedicated account or project manager who supervises your project from beginning to end. This person will dive deep into your project and brand, providing professional advice and making sure the outcome is a success.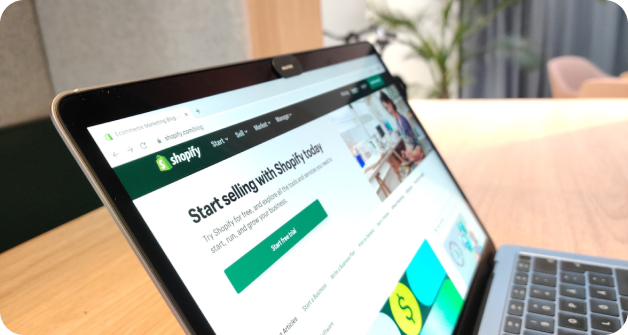 The eCommerce industry is rapidly evolving, so your online shop needs the ability to quickly update its features to adapt to customer sentiments and evolving industry standards. To accomplish this, you'll need a skilled team of Shopify developers at your side.
Our experienced team at Envisage Digital have a passion for helping online merchants succeed, whether you need Shopify integration for an ERP system, custom API development, or relevant content for your site. Because we're so dedicated to our partners, we can promise quick responses and turnaround times.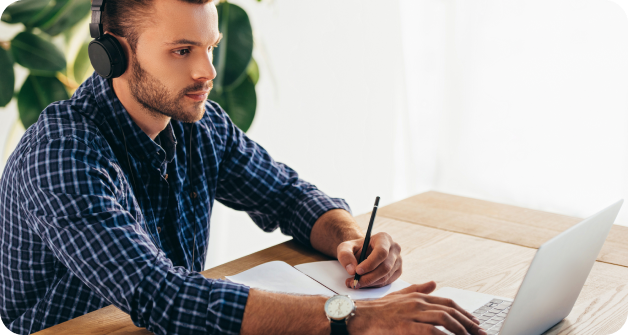 Comprehensive Support Services
We're a full-service digital agency, meaning we offer a range of services to ensure you get everything you need to run a successful eCommerce business, even after we completed your integration and deployed it to your site.
Along with our Shopify integration services, you can expect dependable phone and ticket support to ensure your site continues to operate flawlessly, with monthly retainers available to continually improve your offering to your customers.
You may have questions about Shopify integration services. Our team has the answers.
What are third-party integrations on Shopify?
Shopify allows you to add third-party applications to your store, providing new features and capabilities that enhance your site, including payments, accounting, marketing automation, and more. These automate time-consuming tasks freeing your team up to do what matters the most, driving more sales
What can Shopify integrate with?
Common Shopify integrations include CRM software, ERP systems, and various sales channels, such as Amazon and Google. You can also integrate with the top social media platforms, including Facebook, Instagram, and Pinterest. The Shopify API gives you nearly limitless options for functions to add to your store.
Does Shopify allow API integration?
Yes, you can utilise API integration to connect your Shopify store to hundreds of third-party software, including tools for accounting, order fulfilment, abandoned cart recovery, and feeds for your Shopify products. Shopify API integration allows you to create apps customised specifically for your eCommerce business.
Does Shopify have its own payment gateway?
Yes, Shopify Payments offers convenient, secure payment processing. The app has advanced security measures in place, such as authorising a payment's credibility before transferring the funds, to avoid fraudulent activity.
How does Shopify integrate with my website?
If you have an existing website that you want to integrate with Shopify tools, you can easily accomplish this with the Shopify Buy Button. First, we'll add the Buy Button channel to your Shopify store and create a button to embed in your site's HTML code.
Let's Take the
Next Steps
Whether you don't have the technical know-how to develop eCommerce functionality into your web pages from scratch or you have a basic knowledge of Shopify but have more complex needs, our Envisage Digital team can help.
We can utilise our expertise in Shopify APIs to help you customise various aspects of your Shopify store to streamline your business operations and upgrade your platform's capabilities.