Magento 2 Migration - Magento eCommerce Website With Bespoke Reporting
Tangerine Fields Provides VIP Accommodation Areas At All Of The Top Festivals In The UK.
The company, which provides pre-pitched tents has become a household name for festival-goers and sees huge volumes of customers visiting the site with the release of each new event's tickets.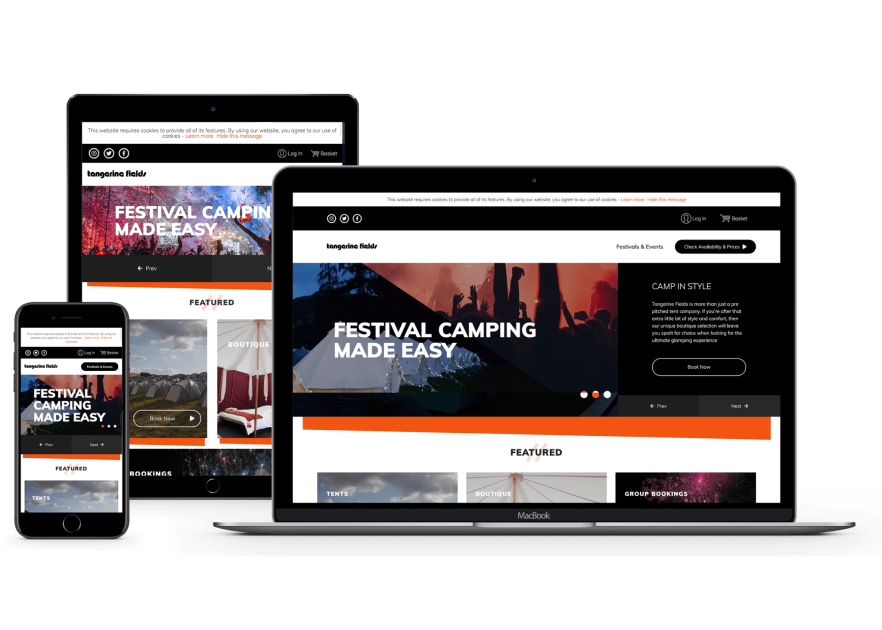 Magento eCommerce Website
Fully responsive for desktop, tablet & mobile
Shared Product Inventory
Enhanced Reporting within the Content Management System
Integration with Sagepay
Custom Festival Builds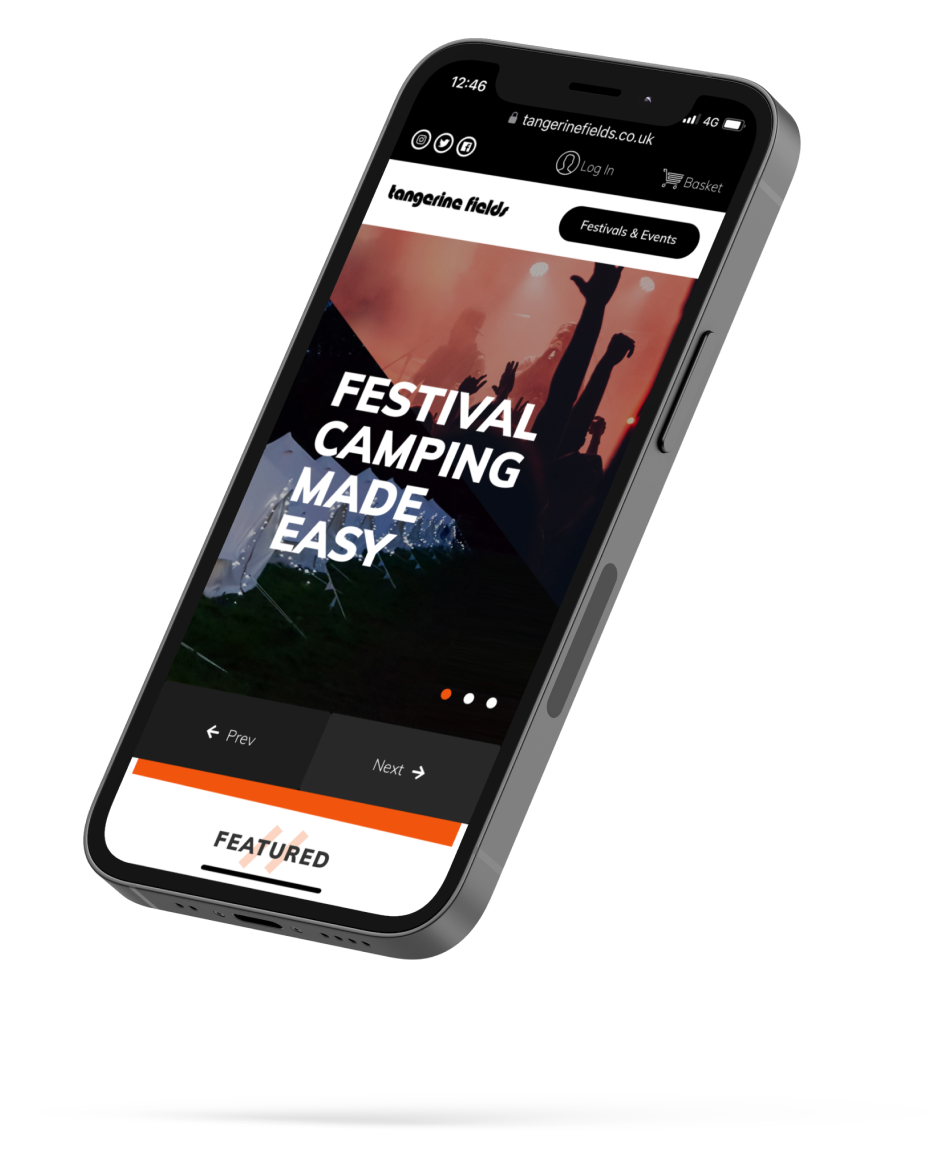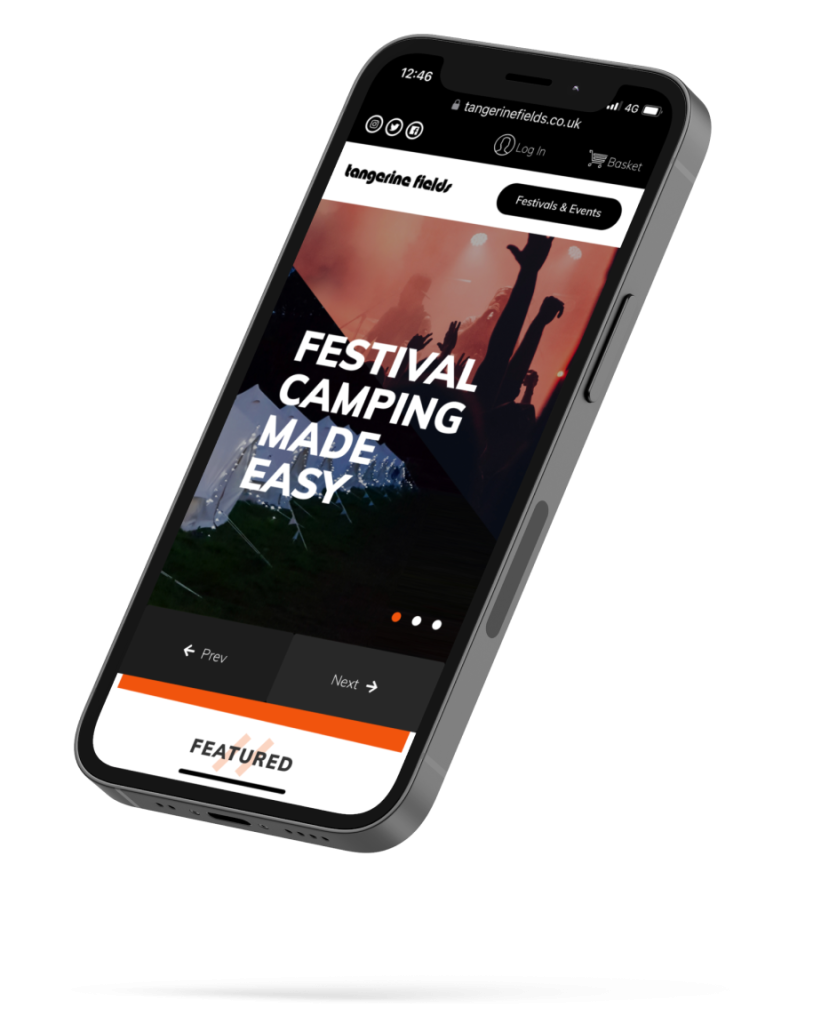 Envisage Digital provided Tangerine Fields with a seamless migration from Magento 1 to Magento 2. The new Magento 2 platform improved the management of events for the Tangerine Fields' team and streamlined the booking process for customers. Enabling website users to link bookings, for example if they were attending an event with a group of friends or amend their bookings once they had placed an order, was all additional functionality added to the new Magento 2 website.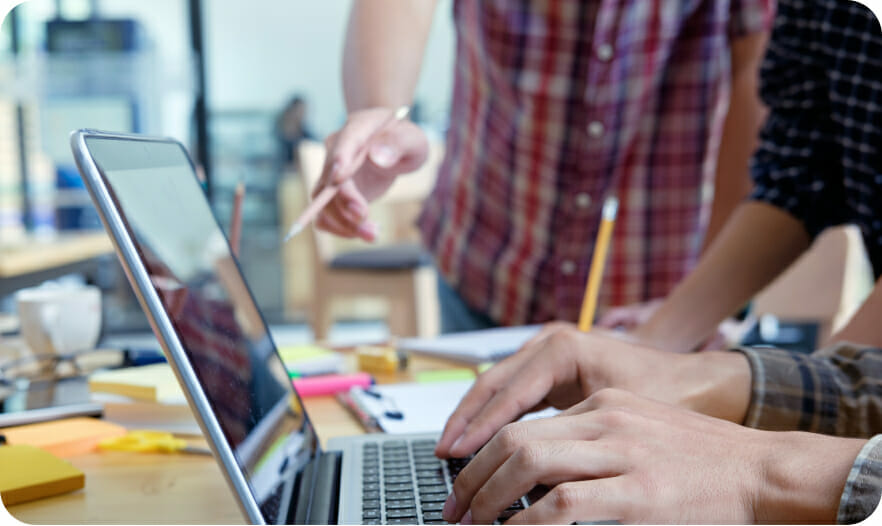 Providing robust up-time for the website to meet high traffic website surges, an easy-to use website and reporting that Tangerine Fields staff can access whilst on location, were all key requirements of the Magento 2 migration. When an event is underway, Tangerine Field staff are required to 'book-in' customers on arrival, and streamlining this process was essential and a testament to the website's success.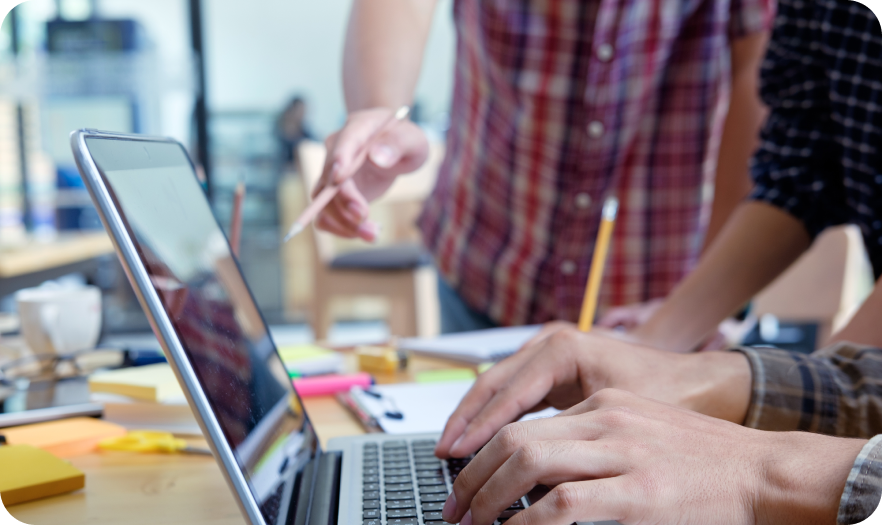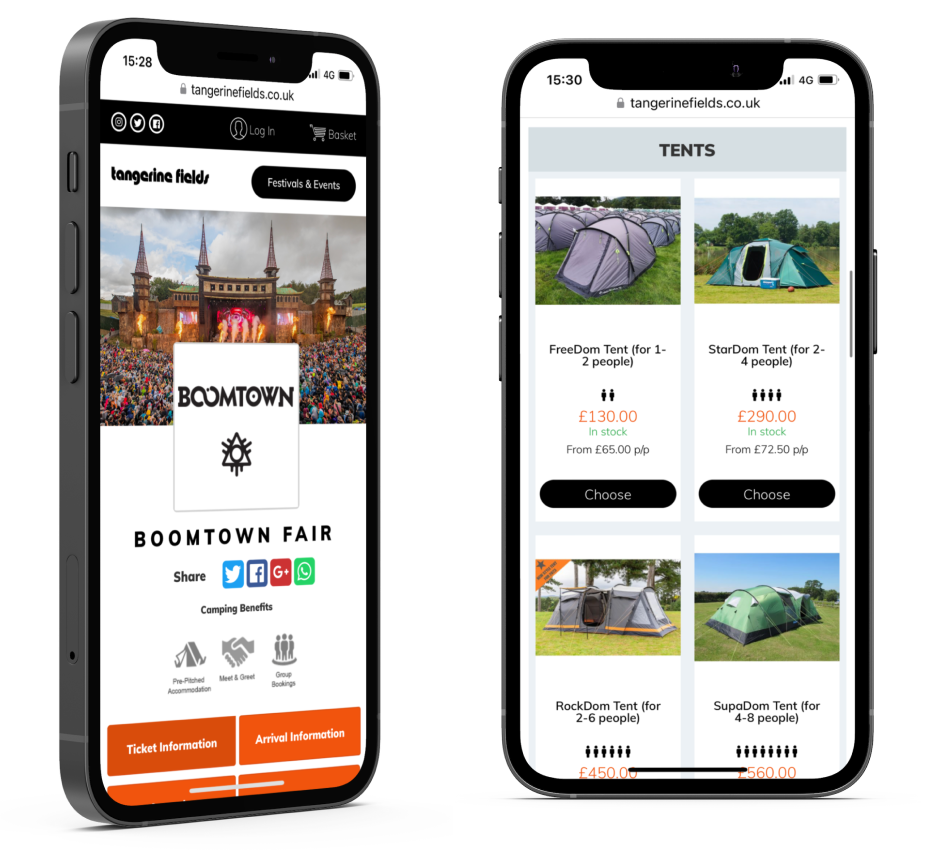 Envisage Digital have provided Tangerine Fields with a Magento offering that manages orders, products, images and data together. Tangerine staff are able to easily access the Magento content management system on location and review bookings so that allocation of products to customers on arrival is possible and completed with ease. The Magento driven ecommerce site has mountains of customisation for creating custom reporting, printable maps for staff to erect tents matched by group bookings and even a hotel booking module.
What Platform is Right for You?
Book a consultation with our experts 
Reduction in administration
Simpler website to use when on location by Tangerine Field staff
More detailed event information provided to the customer
Custom Festival Reporting Tools
Custom Festival Building Tools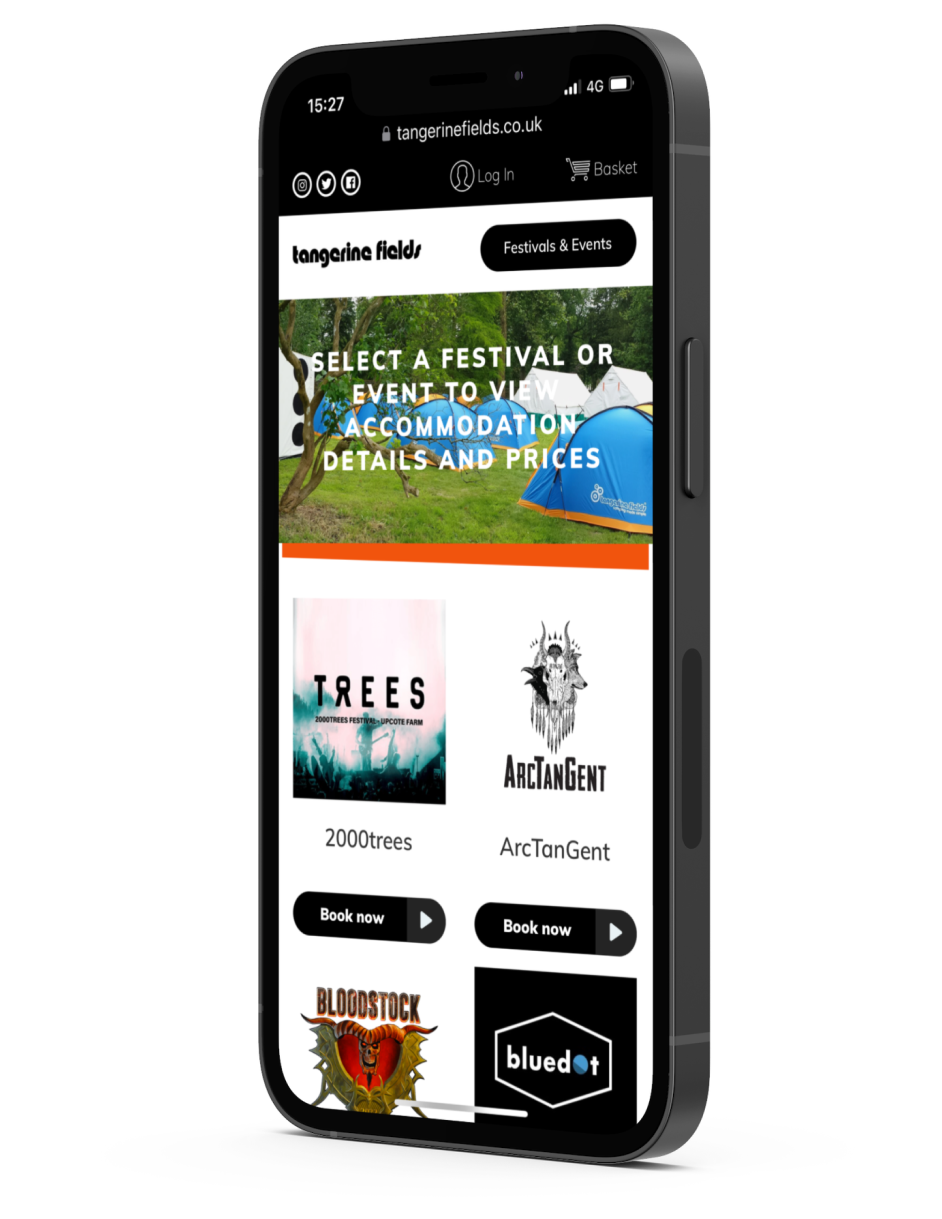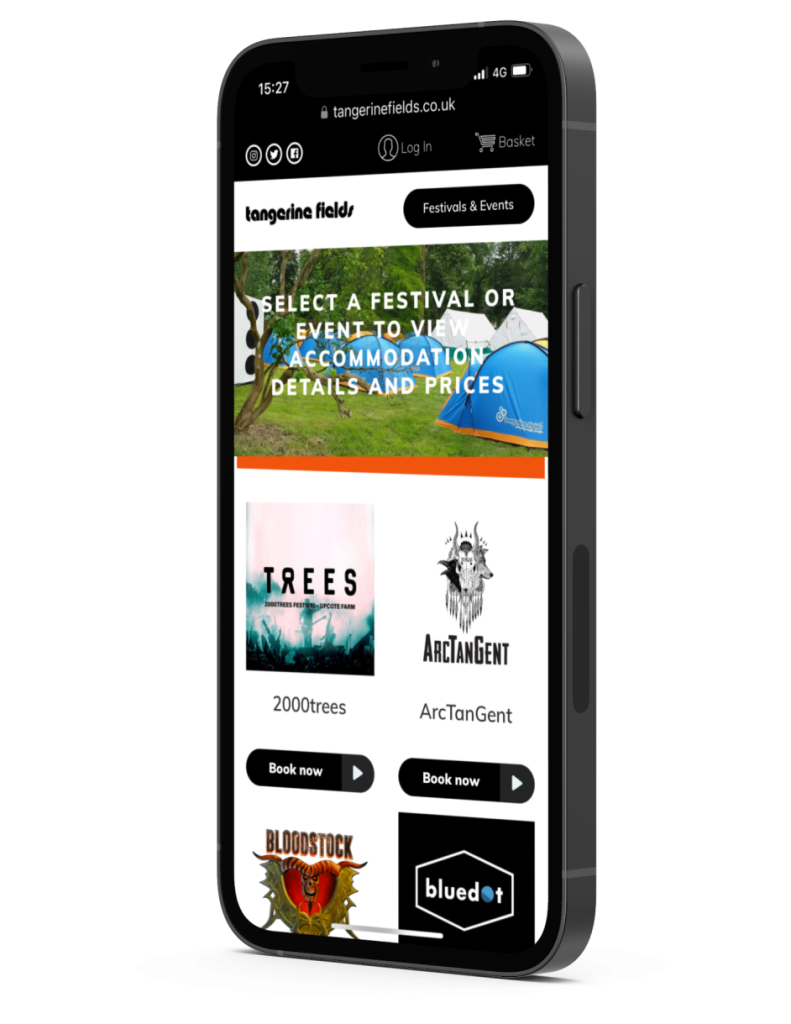 THE RESULT IS a fully functional and responsive website with excellent mobile usability.