The increasingly competitive landscape of eCommerce demands attractive, engaging web design that provides both functionality and a customer experience that's unique to your online store.
At Envisage Digital, we provide bespoke Shopify web design services with a focus on reinventing the customer journey and ensuring an impactful, intuitive shopping experience. Our expert team of Shopify designers will combine the marketing magic of SEO and CRO with visually stimulating design elements to transform your Shopify platform into a stunning, conversion-friendly new website.
Read on to discover the numerous benefits of working with a Shopify web design agency and how the web designers at Envisage Digital can help you get and stay ahead.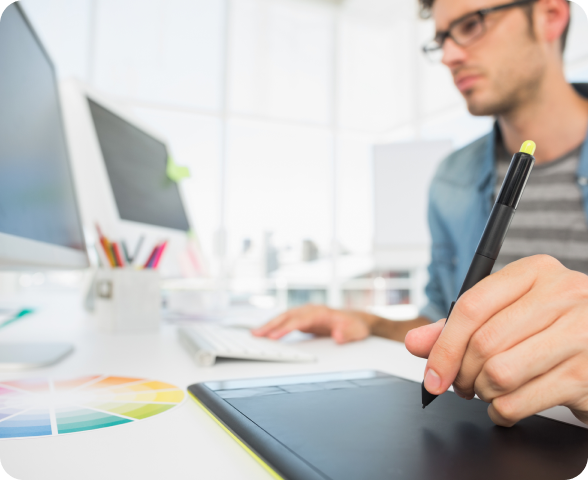 Why Investing in Shopify
Website Design Is Great for
Growth
At Envisage Digital, our professional website designers provide comprehensive creative development services that help ambitious brands understand and meet their business needs using innovative and bespoke design.
When you work closely with our Shopify web designers, you entrust your Shopify Plus store to professional branding and web design consultants who can create an eCommerce platform that delivers on the following benefits: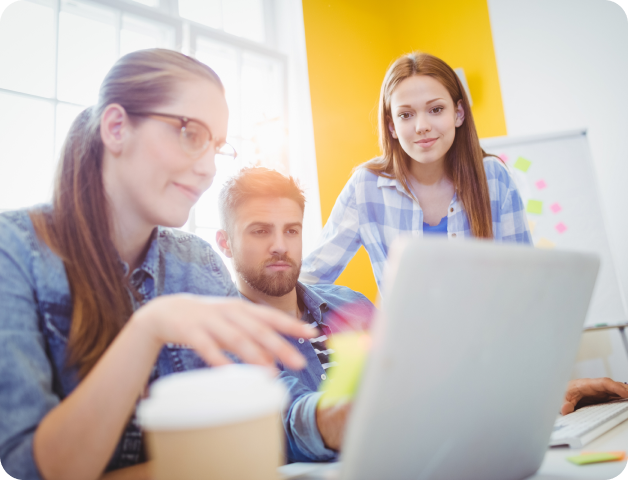 Improving Your Brand's Image and Reputation
Your Shopify Plus website is the digital HQ of your business. Customers and potential clients will judge your brand within the first few moments of browsing your site, which means your web design needs to make a good impression.
Our Shopify website designers can lend you their expertise during the creative process to help you create a stunning, visually engaging Shopify website that aligns with and properly represents your brand.
Before we launch the project, we'll take the time to learn about your business goals, your value proposition, and your overall mission. Then, we'll weave the information you give us into the development and design of your site, providing a bespoke Shopify site that perfectly encapsulates your brand identity.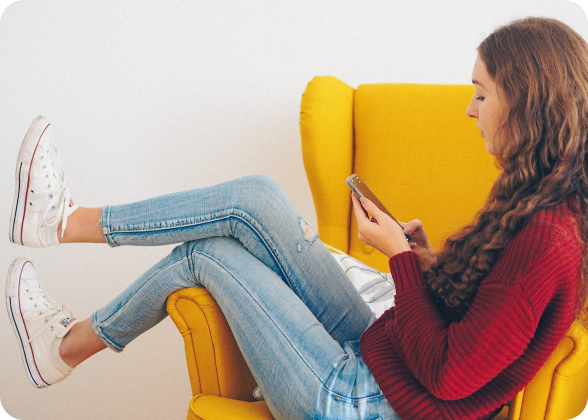 Attracting and Retaining Customers
Maximising search engine optimisation and increasing product sales require more than just beautiful design. Promoting further growth for your Shopify website requires a carefully constructed Shopify development strategy that prioritises user experience.
Our in-house team of Shopify website designers and SEO experts employ a Shopify web design process that can home in on your target audience and help you design a Shopify store that attracts and retains the attention of new customers.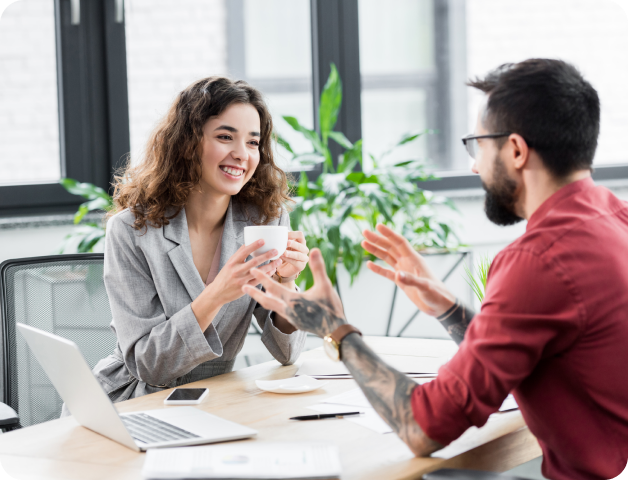 Turning Your Shopify Project Into a Profitable Business
You want your Shopify store to grow, which means you need your Shopify website to be capable of growing with you. That's why we've created our Shopify web design services to adapt to all of our clients' needs.
Envisage Digital's in-house team of professional Shopify developers will create your Shopify website with longevity in mind, using our branding, design, and SEO expertise to maximise efficiency, functionality, and style on your platform. From logo design to third-party integrations, our Shopify design team can deliver web design that fulfils every expectation.
With high-quality Shopify web design, you can transform your digital storefront project into a rapidly growing business that keeps momentum far past launch day.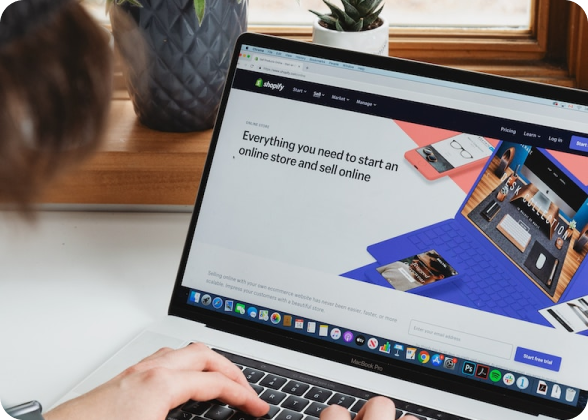 Helping You Stay Competitive
As the owner of an eCommerce business, you know that the landscape of digital marketing is highly competitive and constantly changing. To elevate your brand above the noise, you need a bespoke Shopify web design that enables you to adapt and change your strategy alongside the latest tech and trends.
When you hire our team at Envisage Digital, you'll be working closely with website development professionals who will ensure ease of use and cutting-edge design for your Shopify Plus store.
Your goal is to enhance the performance of your website. With our Shopify web design services, we'll help you do just that by delivering a customer-centred design that can adapt to your evolving needs.
What Platform is Right for You?
Book a consultation with our experts 
How Our Shopify Web Design
Process Can Help
At Envisage Digital, we're Shopify experts. From custom Shopify theme design services to optimising your online store for Shopify apps, our Shopify development and design team can assist you in several key areas.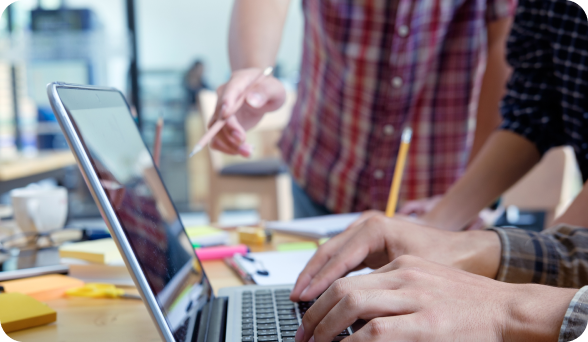 We Centre User Experience (UX)
The Shopify design team at our agency has a wealth of experience creating user-focused storefronts that reinvent the customer journey.
Each Shopify Plus design project begins with determining how we can prioritise intuitive navigation, fast page loading times, and a smooth checkout process to ensure that we can deliver a positive customer experience.

We Employ Responsive Design
One of the easiest ways to optimise your Shopify Plus store is to employ responsive design. This means optimising your store for all devices, including desktops, smartphones, and tablets so your customers can access it at any time.
As your browser window changes in size, so does your Shopify eCommerce store to make transacting a breeze no matter which device you are browsing on.

We Offer Custom Shopify Theme Design
Your brand is more than just a logo. Every Shopify design element speaks to your brand's personality and values, and we'd like to help you find a Shopify theme that accurately represents you.
Experts from our agency can help you customise existing theme designs, or we can create a new theme from scratch using colour palettes and design elements that match your brand.
No matter what you want out of your custom Shopify theme, our team can bring your ideas to life.

We'll Optimise Your Shopify Plus Store for Conversion
The goal isn't merely to bring new visitors to your Shopify Plus store; you want them to buy your products! By focusing on strategies that increase conversion rates, our team can help you implement Shopify design elements that expand your brand awareness and earn you more sales.
We believe that the best ideas are verified with thorough marketing research. That's why our Shopify design process always includes user analysis to understand exactly how your new design will meet the needs of your users.

We Can Help You Nail Product Page Design
Launch your products with precision and style with the help of our digital marketing agency.
A fantastic product page layout is essential to help your users find the information that they need easily to be able to transact. Never hide critical information from the customer, display it prominently with a UI to maximise your cart click-through rate.
Our team at Envisage Digital specialises in creating compelling, conversion-rate-optimised product pages to delight your customers and business stakeholder alike.

Our Design Process Is Data-Driven
Using customer feedback, website analytics, and pre-project research, our team will deliver a conversion-ready Shopify design ensuring every aspect of your Shopify Plus store will serve a purpose.
From the logo representing your brand to more sophisticated integrations, our team will ensure that your Shopify Plus storefront can help you achieve your business goals.
By utilising A/B split testing and industry-leading SEO techniques, we can squeeze every bit of potential from your eCommerce store to maximise sales and revenue growth.
Why Choose Our Team at
Envisage Digital?
If you're trying to up your Shopify game, you need a digital marketing agency that can achieve your vision and provide the design expertise you need to succeed in a highly competitive market. If you choose our services at Envisage Digital, we can offer you the following: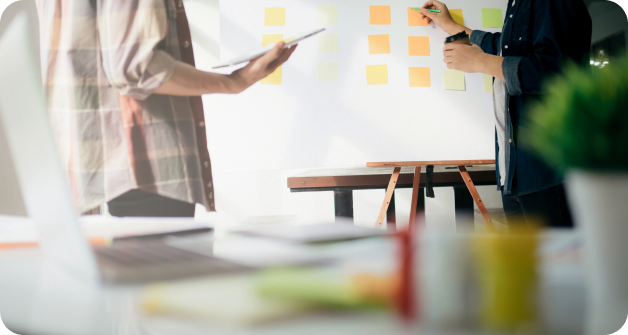 Our agency has been developing Shopify websites for many years, with a specific focus on user-centred design.
We've been through this process before, and we're practised in creating unique solutions for complex marketing problems.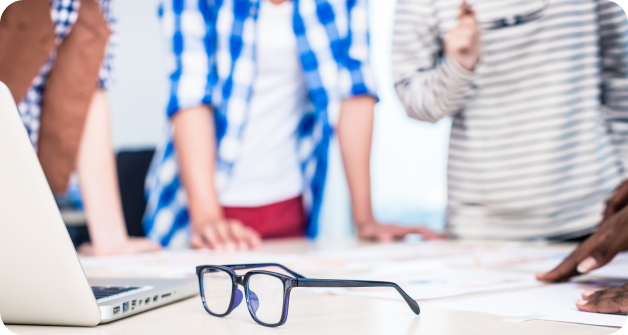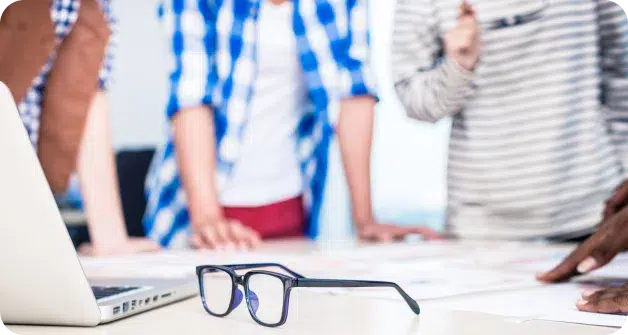 At the end of the day, it all comes down to the customers.
Our goal is to help you create a user-friendly website that ensures a seamless, engaging shopping experience that will keep people coming back to your store.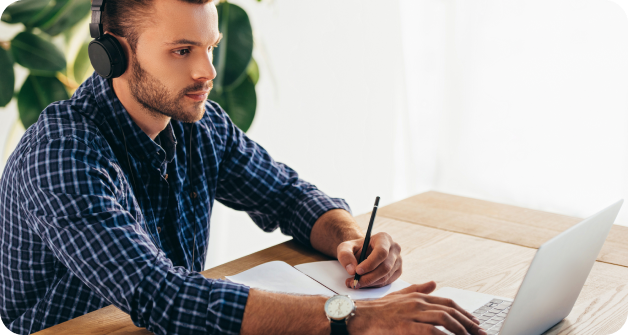 Communication From Start to Finish
We're the design experts, but you're the expert on your business.
Our team will work closely with you to understand your needs, goals, and pain points, collaborating with you during the design process to ensure your satisfaction.
Experts In All Things Design
Whether you're hoping to start a new Shopify project or need help updating your existing site,
Envisage Digital offers everything you need to grow your online business.
Our agency offers a wide range of digital design and development services, including but not limited to custom theme creation, user-experience optimisation, A/B testing and conversion rate optimisation.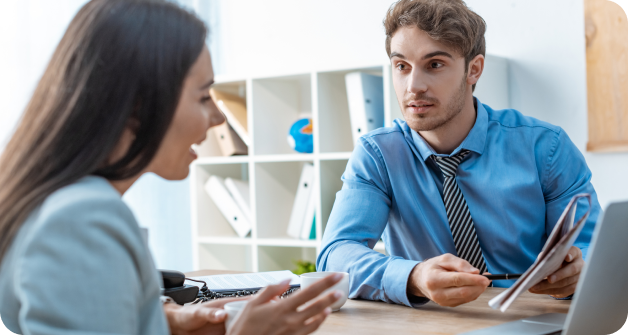 High-quality digital marketing doesn't have to break the bank.
Envisage Digital offers comprehensive Shopify website-building services at affordable prices so you can access the solutions you need when you need them!
At Envisage Digital, our team of expert developers has designed stunning Shopify websites for various businesses. Below, we've provided you with some examples of our work.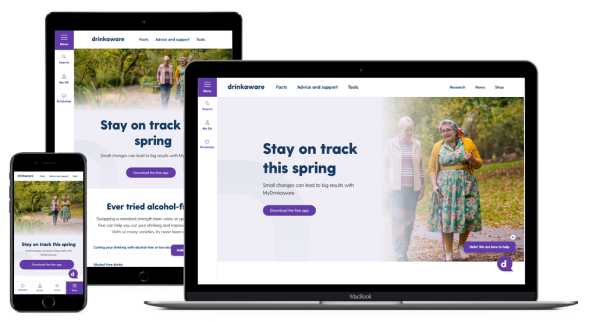 Our Shopify designers recently worked on a project for the charity organisation Drinkaware, which provides alcohol education and resources to help people make safe choices about drinking.
This particular job involved migrating Drinkaware's resources site from Magento to Shopify, which required our designers to create a fresh new Shopify theme with updated features to enhance user experience. The result was a modern, user-friendly website for Drinkaware's customer base that also helps the charity generate revenue.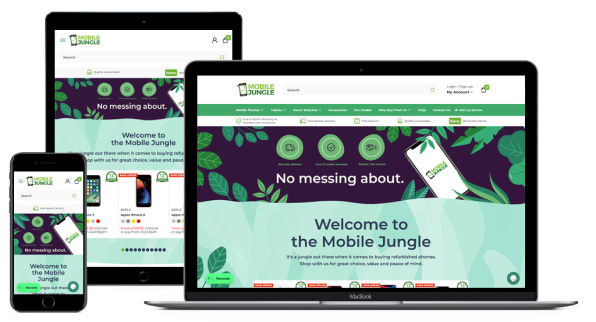 Another of our recent Shopify projects was for Mobile Jungle, a company that repairs and sells used electronic devices to reduce waste in landfills.
For this client, we built a completely new Shopify theme to better represent their brand and include third-party integrations like Linnworks. Our agency provided Mobile Jungle with a visually stimulating website layout and a powerful tool to manage their online sales.
What is UX design, and why is it important for Shopify websites?
UX stands for user experience, which describes a customer's ability to browse your website and purchase your products with ease. Our UX-focused services ensure a positive shopping experience and a lasting impression of your business.
What does a typical Shopify UX design process involve?
To begin, we'll take time to understand your business goals and current roadblocks. Then, we'll complete thorough customer research and use the data we collect to inform our design choices. From there, the steps of the process vary depending on the scope of your project.
What is responsive website design?
Responsive design describes the creation of websites that can adapt to various devices, which improves the user experience. Your website should work on all devices no matter the screen size!
How can UX design impact the conversion rate of a website?
With fewer obstacles in the way, a customer is more likely to complete their purchase, thus increasing your sales and revenue.
How much do Shopify UX and design services cost?
If you choose Envisage Digital for your Shopify design needs, the cost will vary depending on the complexity of your project. However, we offer flexible and customisable solutions to ensure that every company can access the high-quality services they need to thrive.
Recreate Your Shopify Store With Envisage Digital
At Envisage Digital, we want to give you the tools you need to thrive as a business owner. Contact our friendly team at 01202 016162, or fill out our contact form to schedule a video call!