Magento 1 to Magento 2 Migration​ - Two Magento 2 Store Views
National Office Furniture Supplies are leaders in supplying office furniture nationally. From office chairs to boardroom tables, they have all office requirements. More recently adding home office furniture to their range, and supplies for employee safety, National Office Furniture Supplies are proven to react quickly and respond to a changing market.
National Office Furniture Supplies' sister company is Hallways. Hallways supplies office furniture throughout Dorset, Wiltshire and Hampshire and targets a much more local market than National Office Furniture Supplies.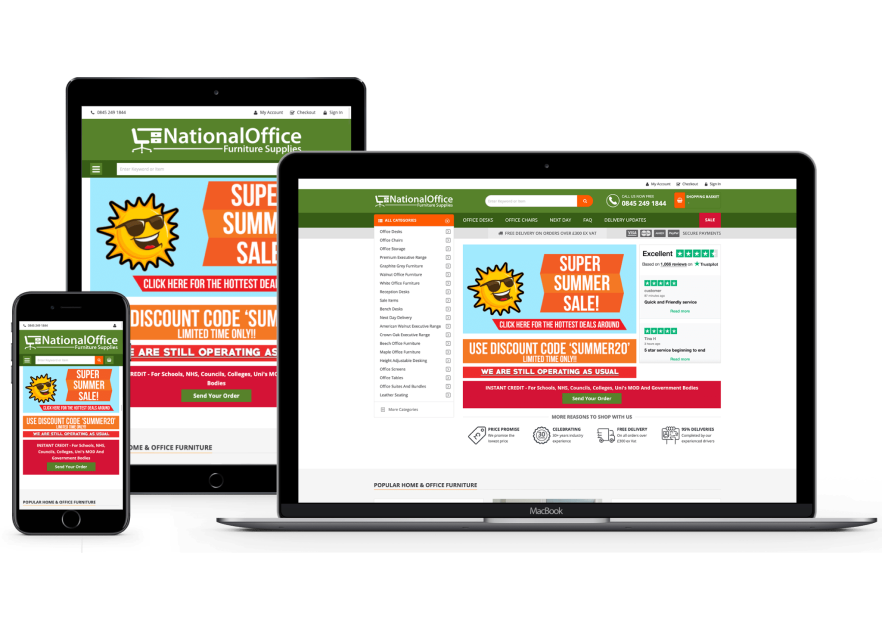 Magento eCommerce Website with 2 store views
Fully responsive for desktop, tablet & mobile
Shared Product Inventory
Integration with Sagepay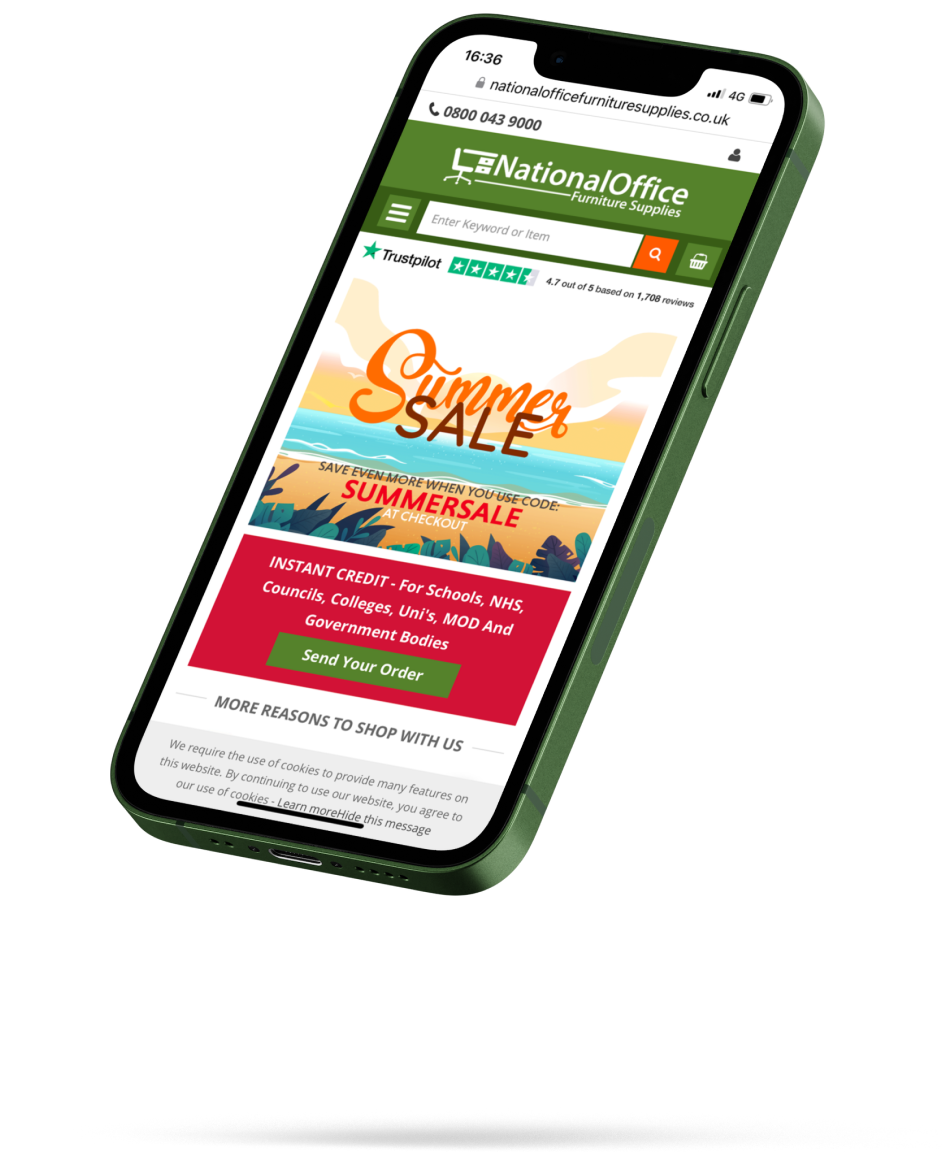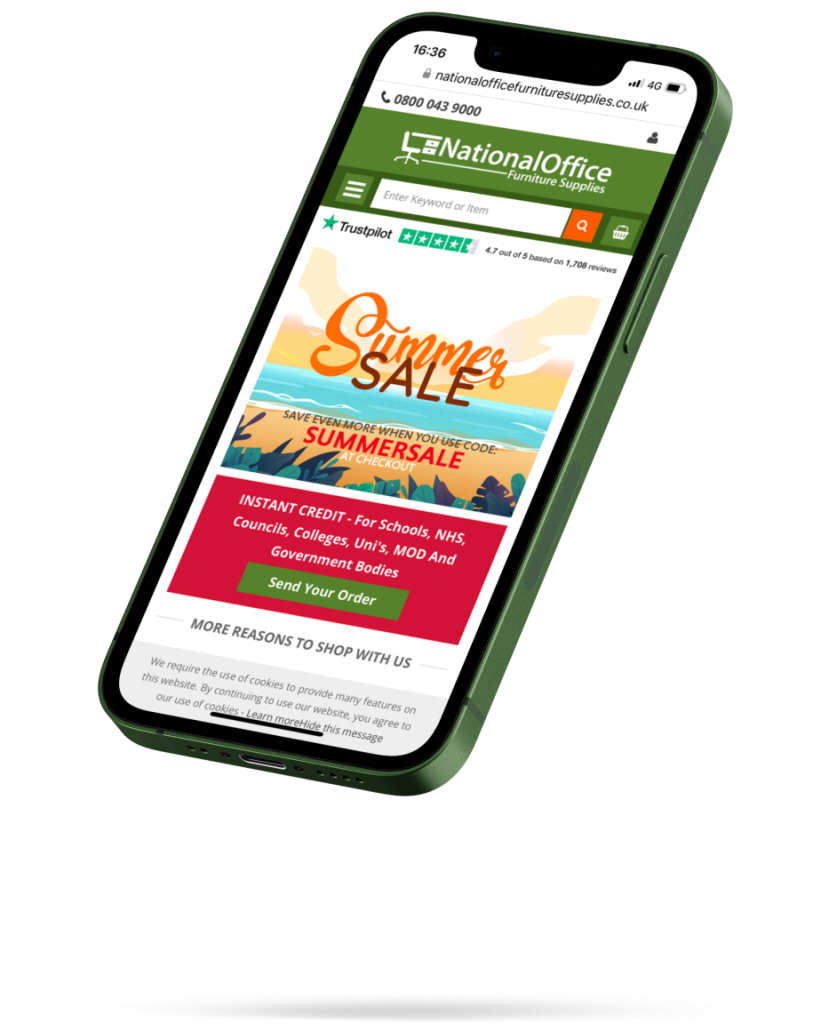 Initially National Office Furniture Supplies was migrated from Magento 1 to Magento 2. After this success, Hallways was added into the same Magento install as an entirely separate store view. Hallways was on a bespoke custom built system and migrating to Magento allowed for huge administration relief with managing customers, products, orders and accounts.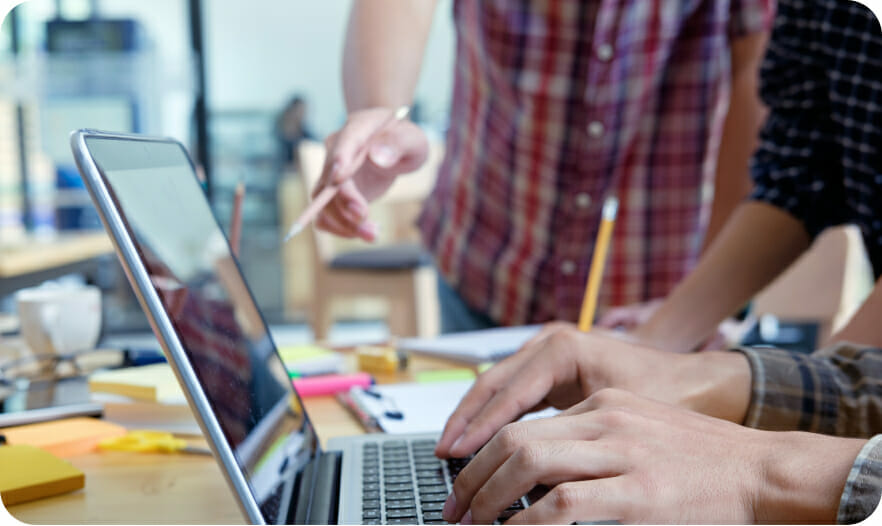 National Office Furniture Supplies migrated from Magento 1 to Magento 2 improving sales, speed and conversion. The new Magento 2 website launched in early 2018 and conversion has increased continually since. With the success of the Magento 2 website, National Office Furniture Supplies wanted to see the same unprecedented growth with their other website Hallways.co.uk.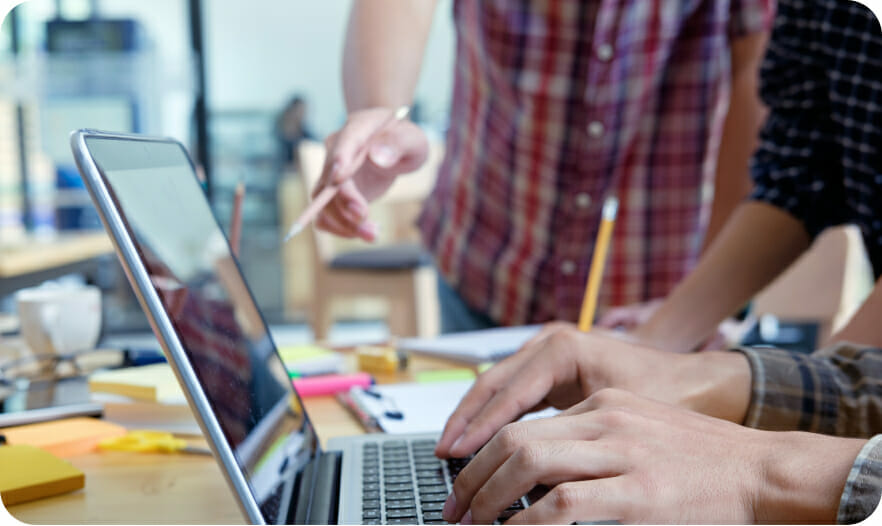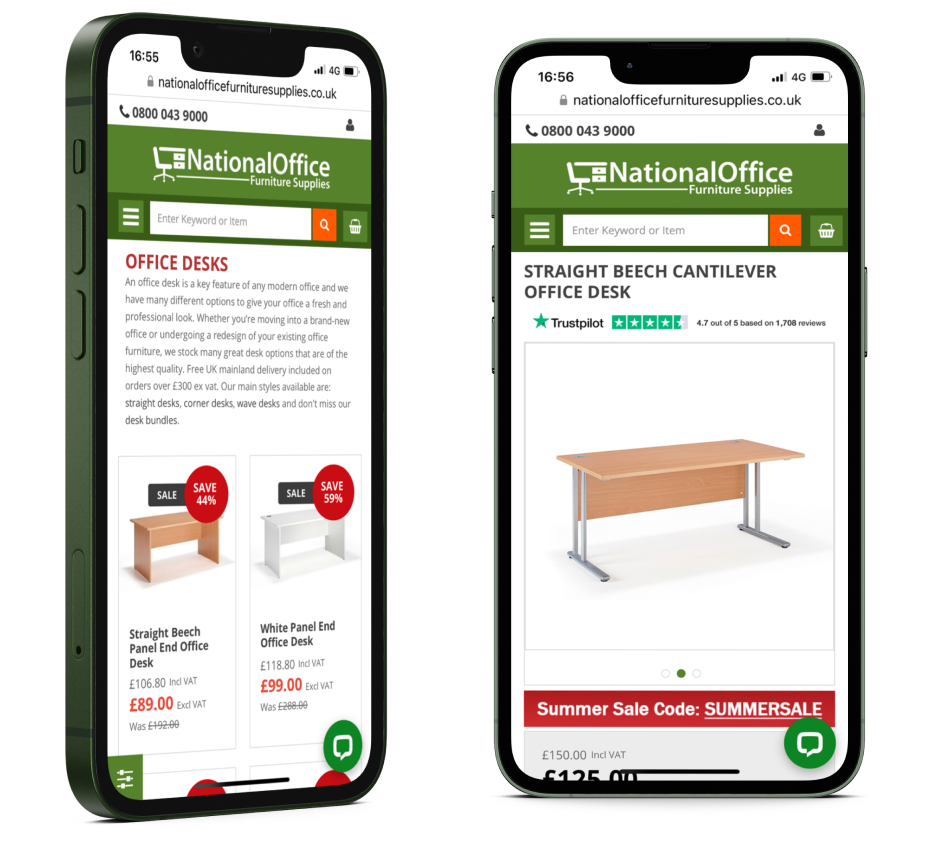 Magento has provided both National Office Furniture Supplies and Hallways with a platform that groups orders, products, images and data together, yet provides customers with unique shopping experiences. For National Office Furnitures Supplies customers, products can be purchased and delivered nationally, compared with Hallways where a much more local approach is adopted considered.
What Platform is Right for You?
Book a consultation with our experts 
Firecheckout to maximise conversion rates.
Sagepay
Shipping rates plugin allowing for shipping prices to be dependent on delivery postcode and products, rather than a fixed price.
Google Shopping Feed
M2E Pro for eBay and Amazon integration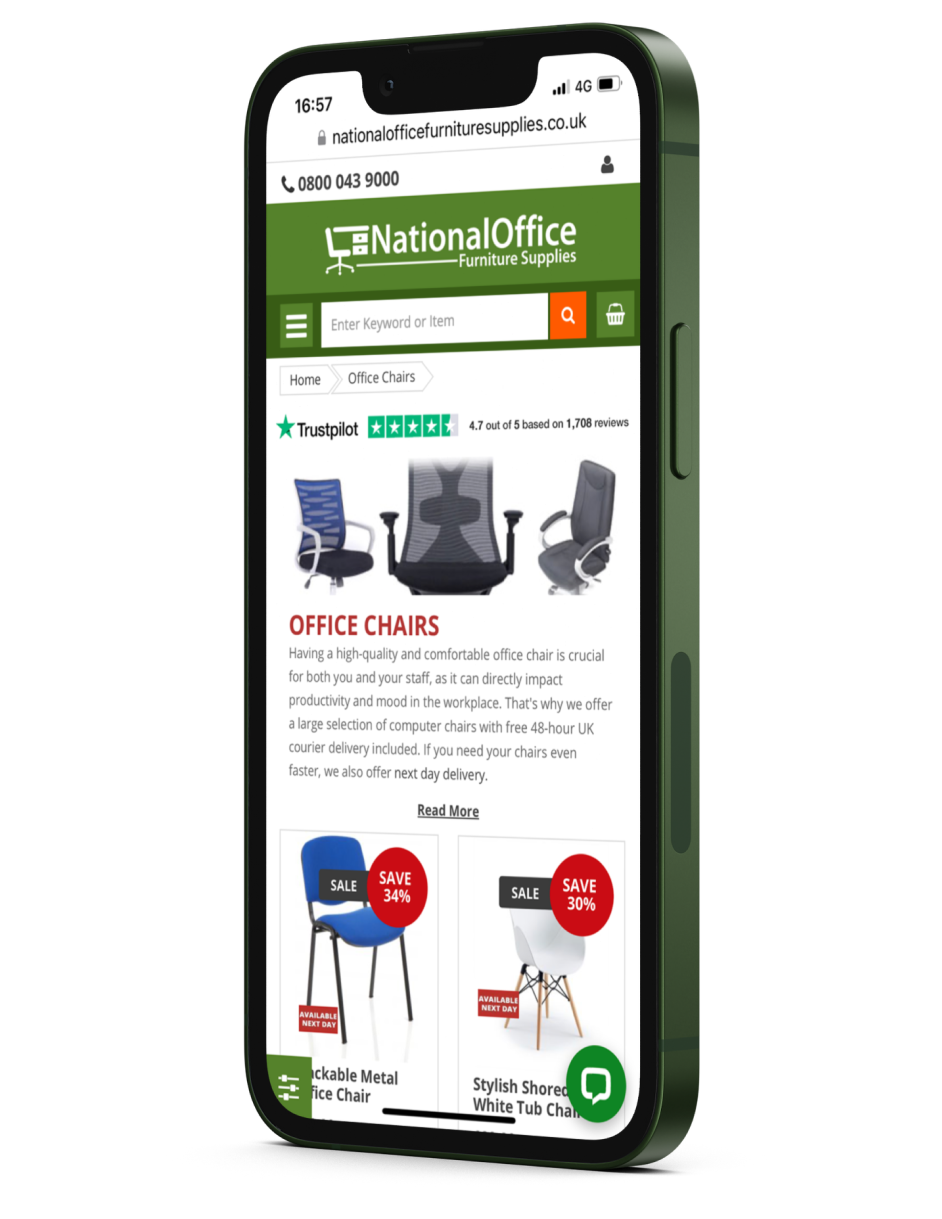 THE RESULT IS two fully functional, responsive websites with bespoke designs. Integration with Google Shopping, eBay and Amazon ensures that products are marketed and the high conversion rate on the sites is evidence to prove that once a customer visits the site they have no reason to look elsewhere.