Magento 2 Migration - Bespoke Calculators, ERP Integration on B2B and B2C Stores​
Cladco is the UK's top destination for composite decking, cladding and roofing sheets. Cladco has a rich history spanning over 50 years where their business has grown vastly into the mammoth operation that it is today.
Since partnering with Envisage, Cladco has been able to scale up its online business by offering 3 websites to cater for all arms of their business; decking/cladding, roofing and wholesale/b2b. We have created industry-leading bespoke calculators, simplifying the buying process, pushing upsell/crosssell opportunities and automated where ever possible to cut down on staff management hours.
All of this has been thanks to the thriving relationship between Envisage Digital and Cladco Profiles and the Magento 2 CMS which provides an excellent extensible framework in which to create such solutions.
Magento eCommerce Website
Fully responsive for desktop, tablet & mobile
Integration with ERP System
Bespoke Decking / Cladding / Roofing Calculators
Simplified One Page Checkout
Bespoke Gallery to Showcase Customer Projects
Store Locator Functionality to Cladco and Distributor Locations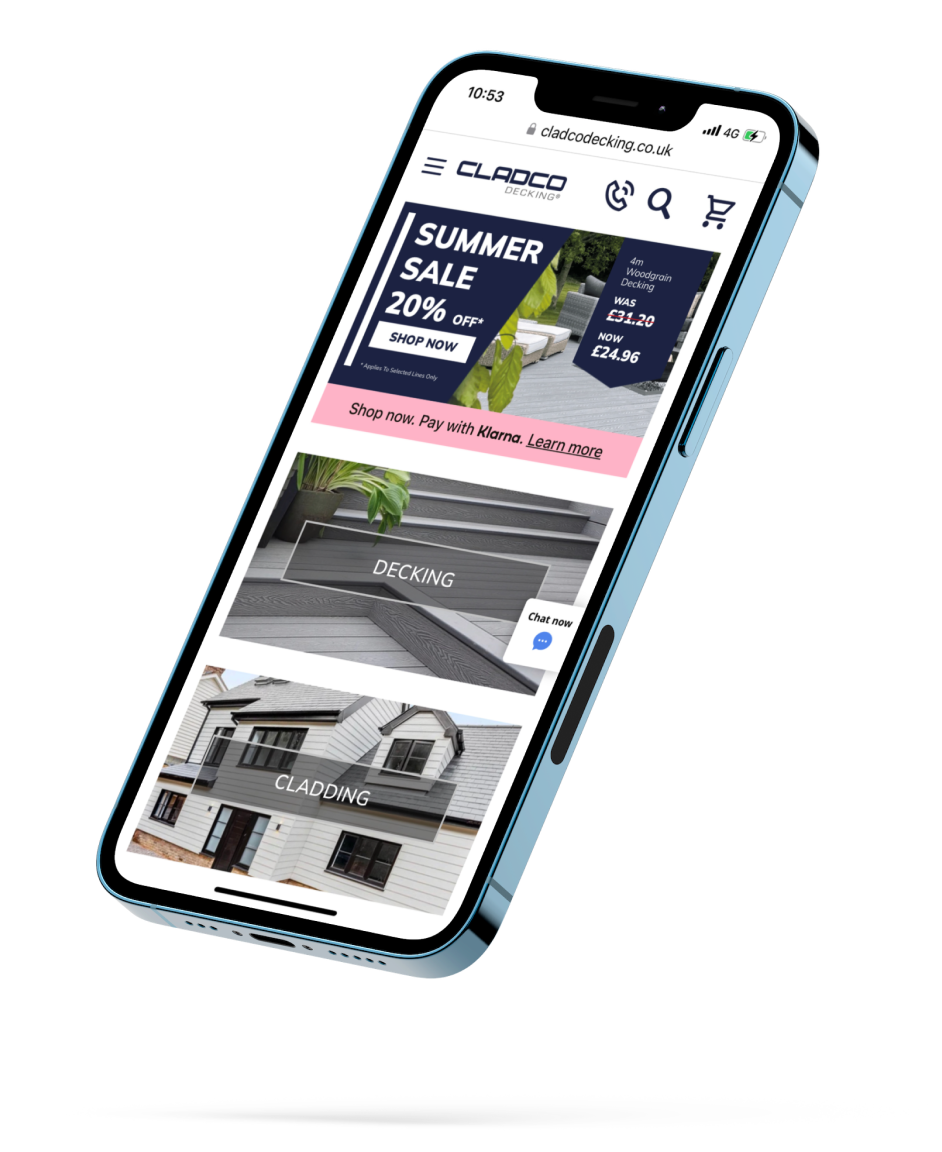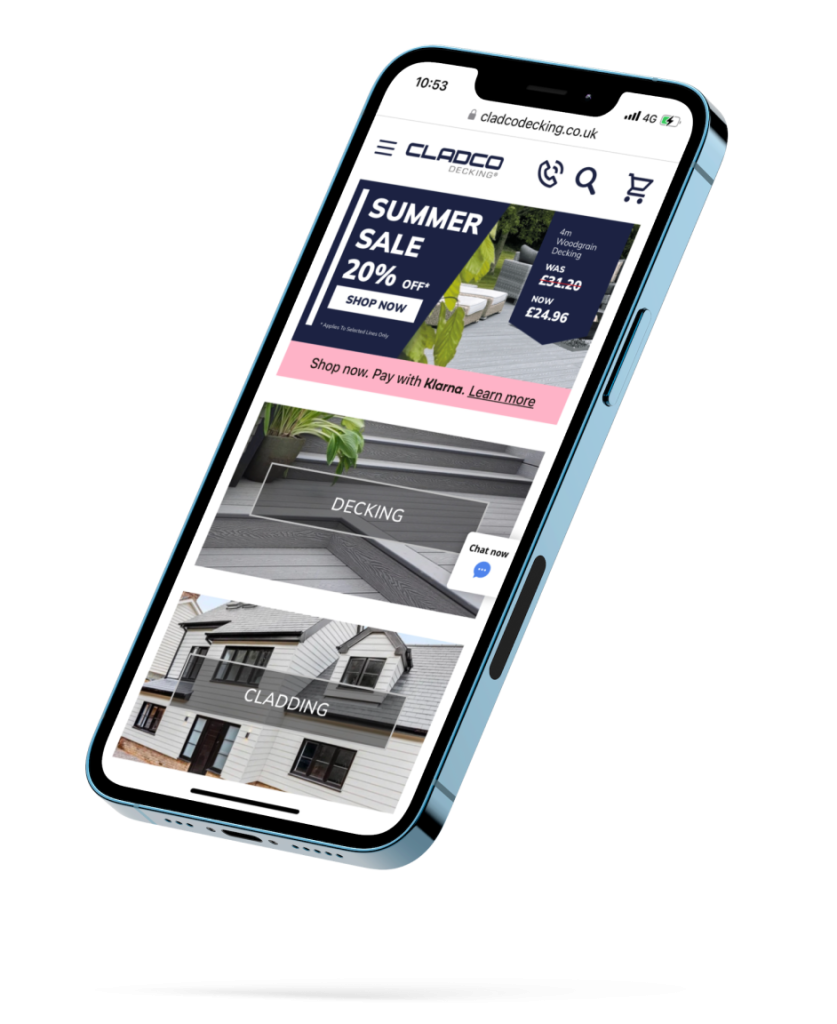 Envisage Digital provided Cladco Profiles with three responsive Magento storefronts within one Magento application. These stores have provided fantastic growth for the company both online and by driving more customers to their in house sales teams.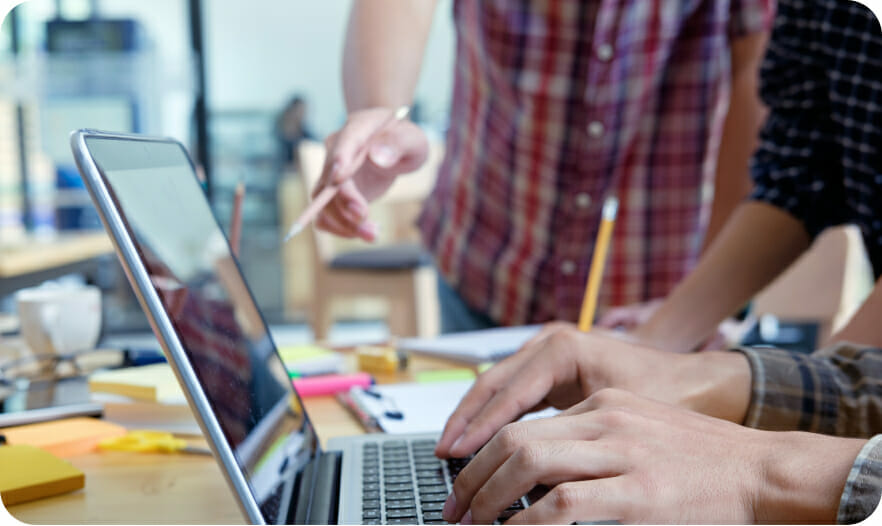 When Cladco Profiles joined the Envisage Digital family, they were running multiple different websites on a variety of legacy platforms which was hindering their growth. They struggled to create a unified online experience and branding across these systems and didn't have the flexibility they needed to create the fantastic online services that we see today.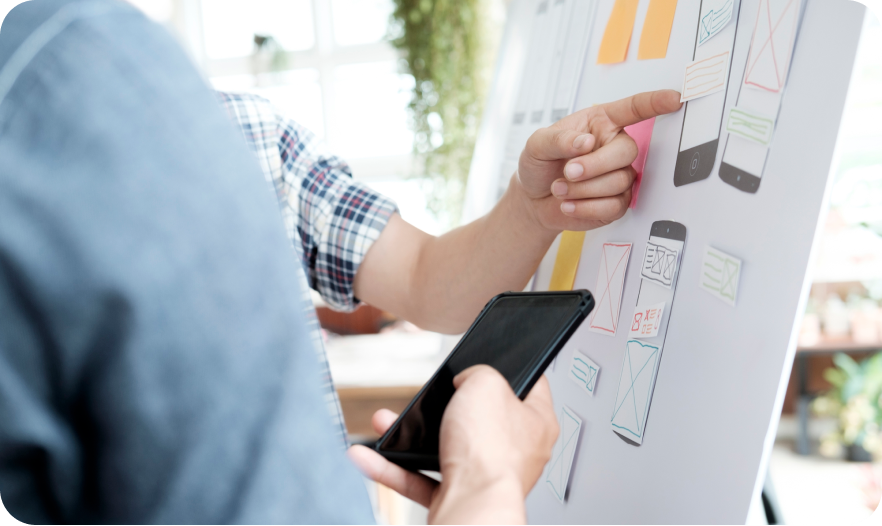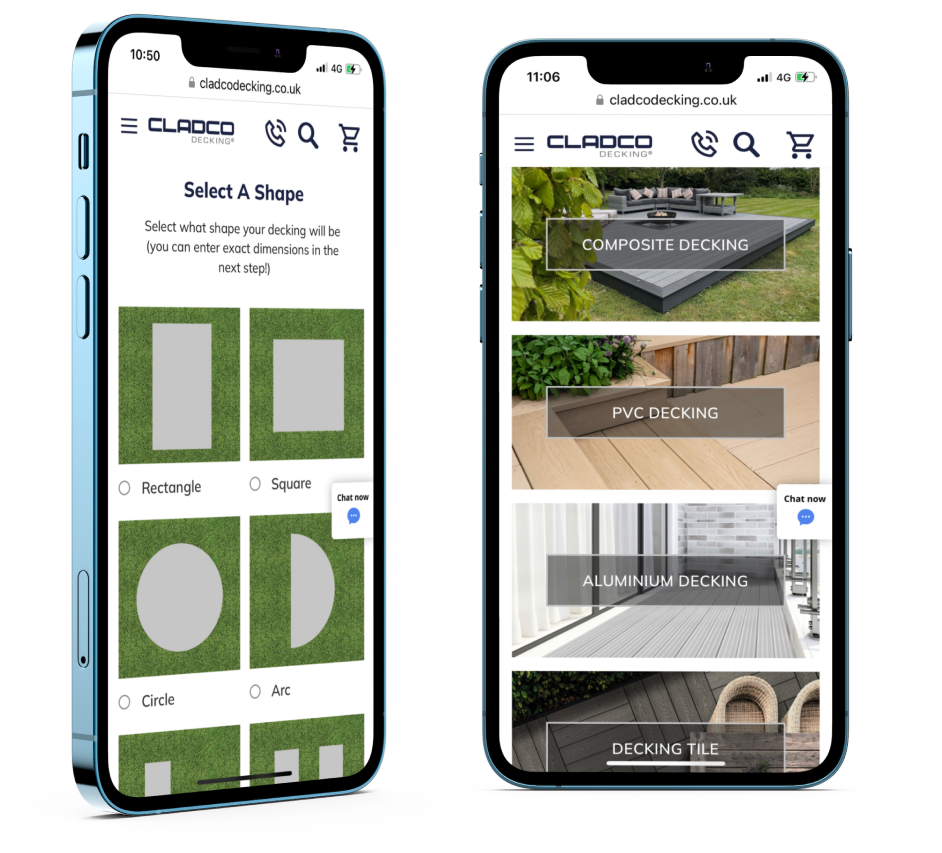 Envisage Digital has worked closely with Cladco throughout our long-running relationship to carefully create eCommerce websites that are informative, easy to use and provide the tools needed for customers of all abilities to transact online.
The websites are based on the Magento platform with integrations into all areas of their business to streamline businesses processes. With Magento being one of the largest eCommerce platforms used around the world, there are hundreds of thousands 3rd party plugins available to add additional functionality. Where these don't exist for a specific use case, Envisage has produced bespoke modules from scratch to drive user engagement, conversion rates and sales to match. 
Cladco is a fantastic client to work with, fully understanding that websites need constant care and attention to push them to their full potential. These websites have been a labour of love for the teams at Cladco and Envisage allowing us to create something really special that will serve customers for many years to come.
What Platform is Right for You?
Book a consultation with our experts 
Magento eCommerce Website with multi-site website install
Bespoke Product Calculators to help customers work out what products they need without having to contact the sales department
Bespoke Preorder Functionality allowing customers to preorder stock in their busy season before the products are ready for dispatch
A Comprehensive Shipping Solution allowing shipping for products of all sizes to all parts of the UK
Bespoke Cross-sell and Upsell solutions to increase the average order value
Gallery Pages to provide shopping inspiration to B2C users and convert them into happy customers 
Simplified Navigationby implementing easy to use desktop mega menus and mobile slide-out menus
ERP Integration to streamline stock, order and customer management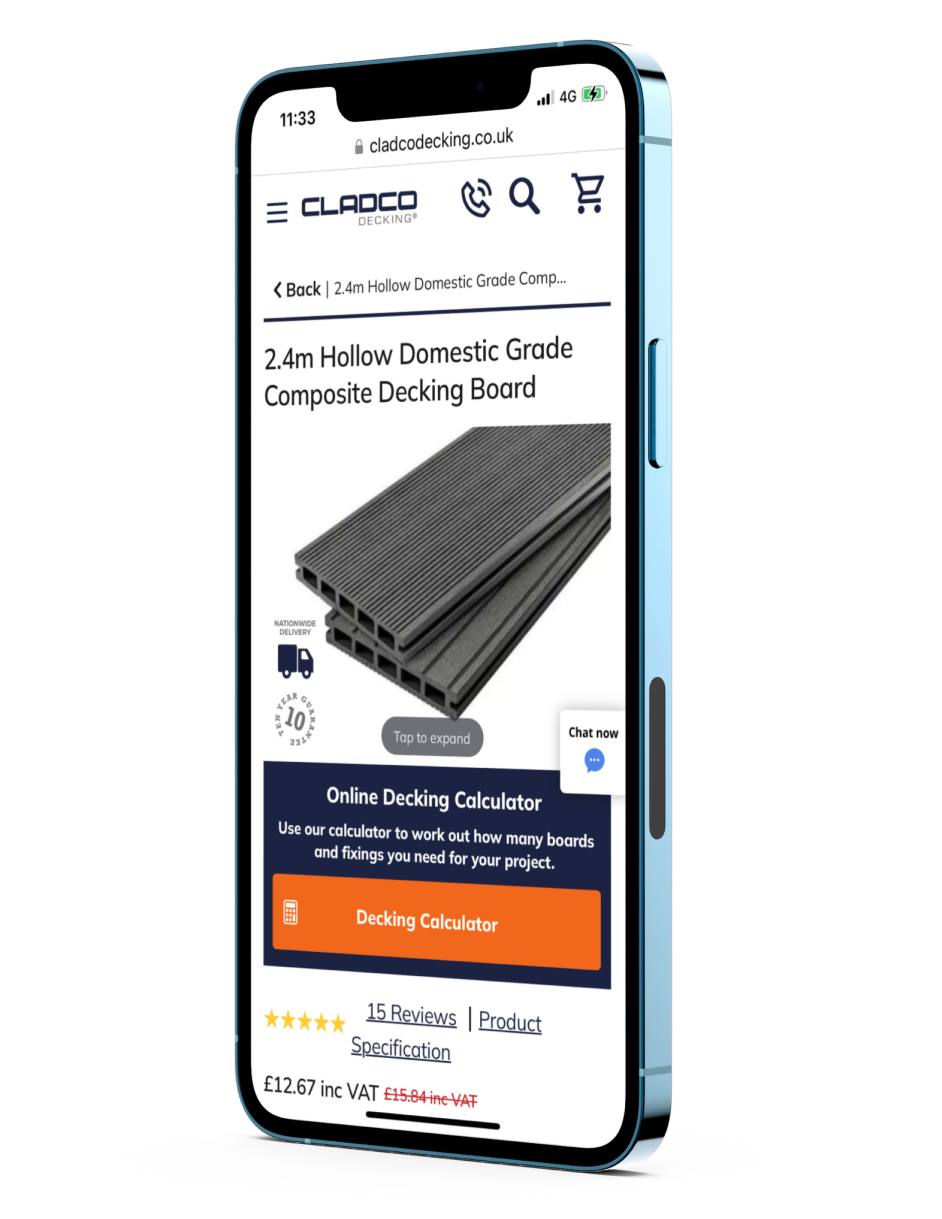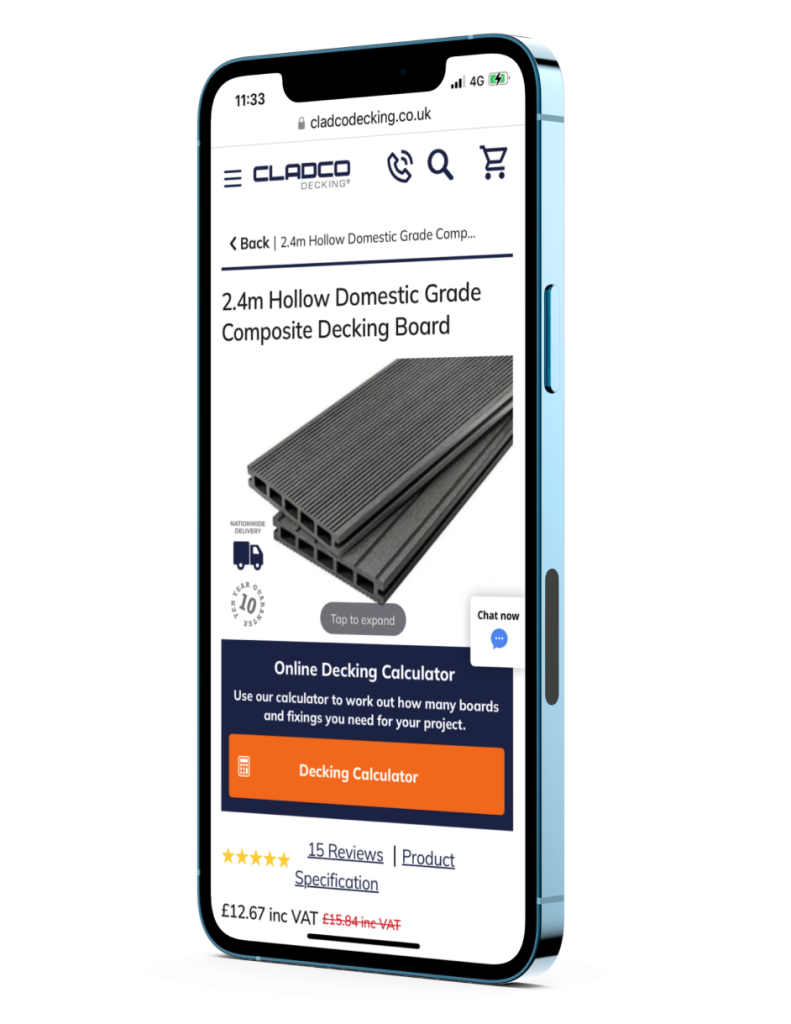 The integrations with their ERP system, payment providers and fulfilment partners have helped to streamline their selling processes and reduce the need for staff to complete manual processes. The bespoke calculators and product galleries have helped B2C customers who otherwise struggle to buy such products online decide what styles they like and what products and quantities they need for their specific projects in a self-service fashion reducing the need for large sales teams as the business grows.