Is your Shopify store struggling? Are you wondering how to reach more customers and grow your eCommerce company?
We'll let you in on a secret: the most successful Shopify stores in the world have help. They work with professional eCommerce support teams to optimise their SEO rankings, build new features for their Shopify platform, and market their products to the right audiences.
If you attempt to go it alone, you'll always fall behind these businesses. Instead, rely on Envisage Digital for comprehensive Shopify support and maintenance.
We're a leading UK-based eCommerce agency offering ongoing design, SEO, maintenance and development services for Shopify stores. We'll be your go-to Shopify support team, delivering expert, tailored services to grow your business.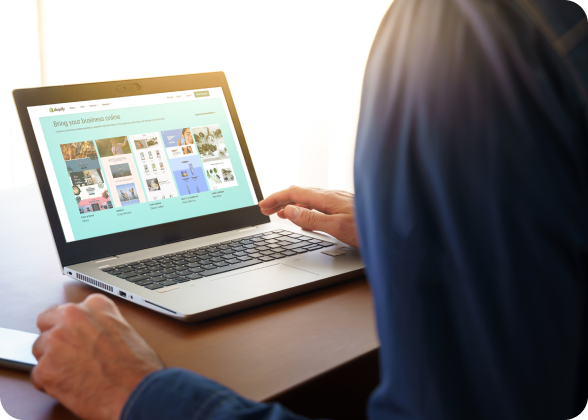 Our Shopify Support
& Maintenance Services
If you've ever tried to contact Shopify customer support with a question, you know that the platform's live chat support isn't very helpful. But when you work with Envisage Digital, you gain access to one-on-one Shopify ticket and telephone support when you need it.
Our Shopify maintenance services can help you understand Shopify's features and optimise this platform for your business. We offer phone support, ticket system support, monthly support, and 24/7 maintenance downtime response to assist with any support requests you have.

App Integration
The Shopify app store is filled with thousands of free customisations that you can implement within your online store — you just need to know how. We'll recommend the apps with the most effectiveness for your business and help you integrate them into your existing store.

Design Customisation
Your site design plays an essential role in the success of your eCommerce business. We'll recommend and implement design changes that can help your page design align with your brand image, attract customers, and stand out from competitors.

SEO Services
Search engine optimisation (SEO) is a marketing strategy that increases your products' rankings in search engines like Google.
SEO is an involved process, but our developers have extensive experience helping Shopify companies rise in search engine result pages (SERPs) and reach more potential customers.

Mobile Optimisation
Your eCommerce store should be just as accessible on a smaller screen as it is on a larger desktop.
We'll help you design a mobile-friendly online store that ensures a smooth buying process for mobile shoppers.

Third-Party Integrations
Want to expand the capabilities of your Shopify store? Let us help you add third-party integrations — such as CRM platforms, shipping providers, accounting software, ERP systems, payment gateways and much more — directly into your online store.

Marketing Support
Without a solid marketing strategy in place, your online store will never reach potential customers. We'll use proven marketing strategies like keyword research, social media advertising, email marketing, blog content, and PPC ads, depending on your needs.

User Experience (UX) Design
Creating an optimal user experience (UX) on your Shopify store can encourage potential customers to stay longer and continue through the sales funnel. Our team will create a Shopify site and page design that users can easily navigate to make their purchases.

Conversation Rate Optimisation (CRO)
How many of your Shopify site visitors actually convert to paying customers? Conversation rate optimisation (CRO) support helps you increase this figure. We'll conduct A/B testing to decide which site designs and features provide the most benefits for your CRO, then monitor CRO data over time to continue adjusting your strategy.

Consultation and Strategy Services
Do you know your Shopify store has issues, but you aren't sure where to start? Begin with an Envisage Digital consultation. Our team will examine your Shopify website, speak with you about your concerns, and discuss strategies to improve areas like usability, functionality, customer acquisition, and more.

Store Optimisation
Our Shopify support and maintenance services include a comprehensive store optimisation service to give your store the best chance of success. We'll put our extensive Shopify knowledge to work to tailor your store to market trends and success strategies.
Envisage Digital isn't the only Shopify support service in the UK, but we pride ourselves on going above and beyond other support and maintenance teams. When you choose Envisage Digital as your Shopify support partners, you gain the following benefits: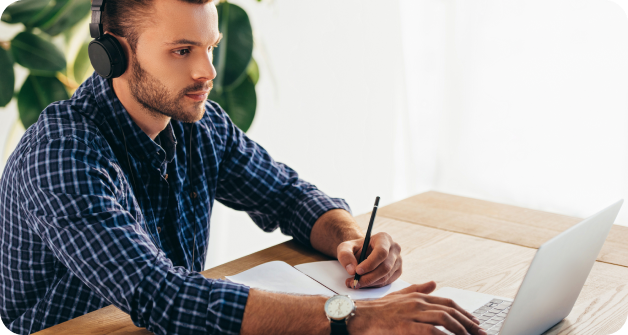 Excellent Shopify Customer Service
Shopify isn't known for its excellent customer support channels, but we are.
We'll have your back whenever you have a question about your Shopify store, need help implementing new features, encounter issues with your domain or page code, or need any other tailored answers.
We're available through phone calls and email messages for easy Shopify support, and we always provide friendly, personalised customer service.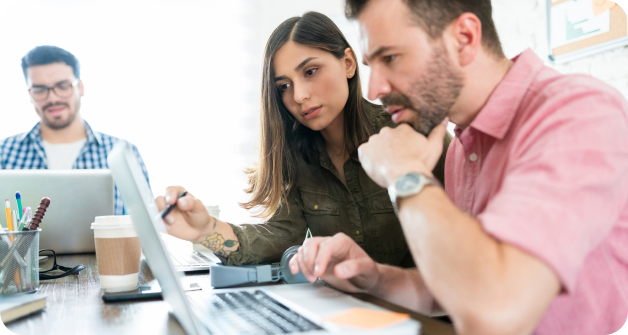 We'll provide direct Shopify support and maintenance from a real person when you need it.
If your Shopify website goes down or has a critical issue at any time, call us — we'll offer immediate assistance night or day.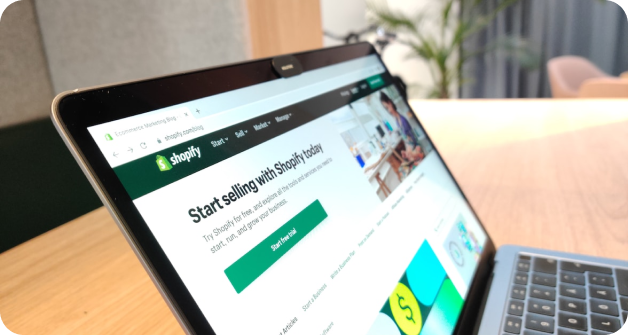 We understand that you may not know much about web development, web design, and marketing — you just want to sell your products digitally with minimal hassle.
You don't have to be a Shopify expert to run a successful eCommerce business — you just need to know where to find one. We'll take care of designing, developing, and maintaining your Shopify store so you can focus on your products and customers.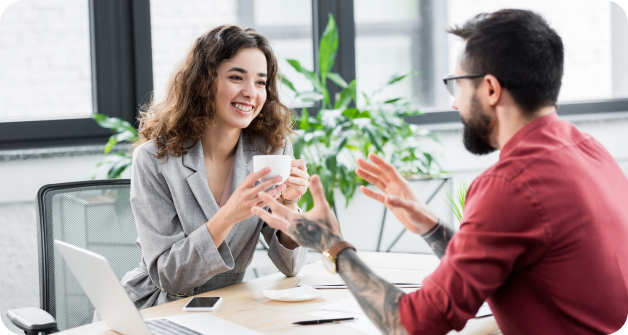 Long-Lasting Client Relationships
We maintain ongoing relationships with our clients to ensure that their Shopify stores remain successful in the long term.
If you need assistance after your project is complete, don't hesitate to reach out by phone or email, and we'll respond quickly to resolve any issue that may arise.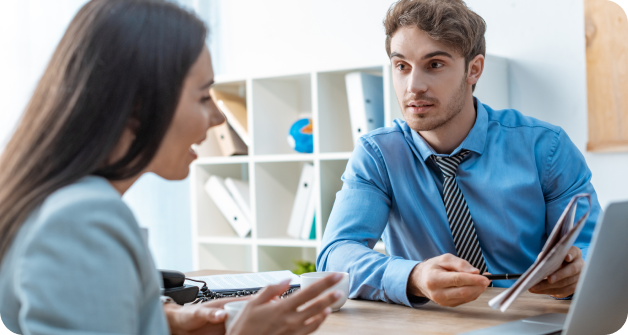 Transparent Plans & Pricing
We offer three plans for Shopify services — Basic, Standard, and Plus — with transparent costs for each.
When you choose Envisage Digital, you'll never need to worry about hidden fees or unexpected price increases.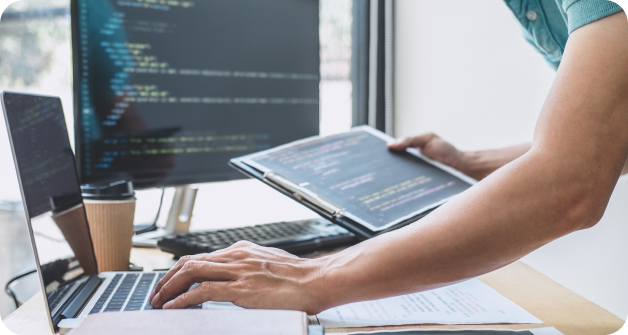 Online shopping trends are constantly changing, and online stores must change with them.
Our developers take a mindset of adaptability when it comes to Shopify support and maintenance. We stay up to date with the latest trends and improvements within the Shopify platform and adjust our support services accordingly.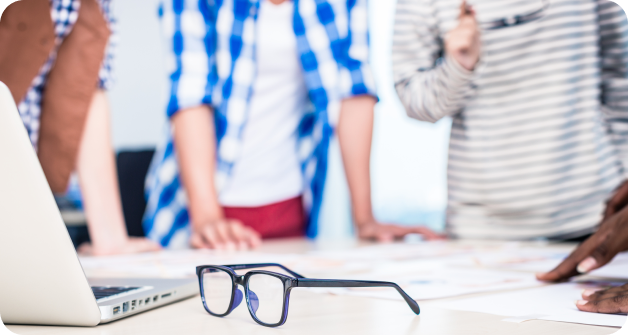 Client-Centred Communication
We value strong communication throughout our Shopify support and maintenance services. Our team will keep you in the know about any changes or updates we make, provide a transparent timeline of our services, and ensure that you are wholly satisfied each step of the way.
Additionally, we want to ensure that your Shopify business reflects your vision, so our experts will work closely with you to implement any features or details you can imagine.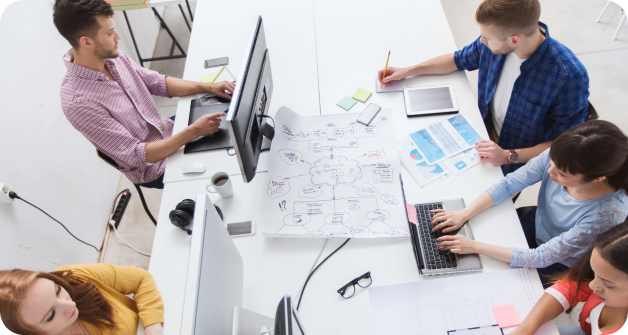 Whether you need a brand-new store build, ongoing support and maintenance, we can help.
Our team will personalise our services to your needs to deliver the results you're aiming for.
We'll tailor your maintenance Shopify support services to include 24/7 support access, development resource and marketing services where required.
What Platform is Right for You?
Book a consultation with our experts 
Frequently Asked Questions about Shopify Support and Maintenance
How do I know if I need Shopify support and maintenance?
If any of the following are true for you, you could likely benefit from Shopify support and maintenance:
Your business is struggling with sales.
You don't have the time or availability to optimise your website.
You're unsure how to integrate apps and third-party programs into your Shopify website.
You need a convenient, effective solution to grow your Shopify business.
You're encountering issues with Shopify, and the Shopify chat support team isn't helping.
You need help with web development or website code implementation.
You're interested in launching a new Shopify website and aren't sure where to start.
What are the advantages of Shopify support and maintenance services?
Partnering with an expert Shopify support and maintenance business can provide a wide range of advantages for your online store:
Help you implement Shopify solutions and strategies you don't have time to learn yourself.
Provide tips and guidance from Shopify experts to boost sales and deliver an optimal customer experience.
Ensure that your Shopify website reaches the most people.
Create a web design that encourages customers to stay on your site and purchase your products.
How long does it take to see results from Shopify support and maintenance?
We can implement certain changes — such as adjustments to your web design and development — within hours. Depending on the complexity, solving technical issues usually requires less than a week. Meanwhile, SEO services may take several months to reach their potential.
Of course, you can trust our support team to always work quickly throughout your Shopify support and maintenance services.
Receive Personalised Shopify Support from the Experts
If you're ready to get serious about your eCommerce business's profitability, it's time to work with the experts.
At Envisage Digital, we offer comprehensive Shopify support and maintenance for eCommerce sites throughout the UK. We'll evaluate your Shopify site and develop a personalised strategy to help you sell more products, reach more people, and use the Shopify platform to your advantage.
We're ready to be your Shopify partners — sign up for Shopify support and maintenance today.