The Only Choice for Magento
Integration Services -
Envisage Digital
At Envisage Digital, we provide our clients with quality Magento integration services and marketing tools, including development, design, and support.
As U.K.-based web developers, we have our finger on the pulse of e-commerce platforms, including Magento 2. When you choose our integration services, you're choosing over a decade of experience, skill, talent, and dedication.
Our Magento 2 integration services can help your e-commerce store and salesforce gain greater operational efficiency and begin to expand into new marketplaces. Some of our most common integrations include ERP, CRM, and Microsoft Dynamics, but we can handle virtually any API system integration.
When you're ready to take the next step for your business, call us on 01202 016162 and speak to one of the talented Envisage Digital team members today.
Magento 3rd Party Integration for
Your e-Commerce Business
At Envisage Digital, we're proud to be an Adobe Solution Partner.
That's why we can offer such a wide range of Magento 2 services, including third-party applications, like a CRM or ERP integration system or Microsoft Dynamics. Our talented team of web developers will create innovative Magento integration solutions for your e-commerce business.
Leveraging our Magento integration service can grow, expand, and elevate your business. We're going to discuss our custom integration services for third-party API systems (like ERP integration, CRM systems, and more) and how they benefit your Magento store and business processes.

We also offer Magento ERP integration services. In fact, ERP integration is one of the most valuable Magento web services we offer. An ERP system, or Enterprise Resource Planning, is an excellent Magento solution for your business. ERP systems can improve customer experience, increase sales, ensure quality assurance and order management, give valuable data, and allow for an efficient management system on your sales platform.
ERP systems can also help streamline your business processes by automating manual functions. The most common third-party ERP systems we integrate include:
SAP
Brightpearl
Netsuite
Vend
No matter which ERP system integration you choose, we can perform the integration for you quickly and accurately. Many of our clients are surprised at the significant benefits an ERP system integration can provide.

Magento MSI (Multi-Source Inventory)
We can also perform a Magento CRM integration, which is Customer Resource Management. Does your Magento store have high inventory levels, thousands of customers and a high sales rate? If so, integrating a CRM system is a necessary solution to help you save time and manage your company's salesforce more efficiently. Some features you'll get with CRM systems include:
Customer profiles
Conversion rate log
Customer feedback data
Marketing tools
Custom tagging
Customer retention data
The perfect Magento CRM integration will give you access to critical business data regarding your customers and e-commerce processes. Call us now to schedule a consultation if you're ready to learn more about how a CRM integration can provide an effective Magento solution for your business.

Magento Marketplace integrations are an excellent way to promote growth. The most common third-party marketplaces we integrate are Amazon, eBay, and Google Shopping. Adding these marketplaces provides more sales opportunities and will strengthen your visibility across multiple sales channels.
The tools we use for Magento integrations include Channel Engine, M2E Pro, Channel Advisor, and Custom Datafeeds. For more information on how we can integrate new marketplaces with your Magento e-commerce company, check out our Magento integrations service page.

Without a payment gateway on your Magento platform, your customers wouldn't be able to shop. Magento payment gateways allow you to process, approve, and encrypt debit and credit card sales. You can also use it for proper order management and accounting. Some of the most common payment gateways we work with include:

If you need our Magento integration services for accountancy systems, we've got you covered. When you choose to integrate an accountancy module, it can prevent costly business errors, provide valuable sales data, and create automated solutions for your daily accounting processes.
Our most notable accountancy integrations include Xero, Quickbooks, Sage, FreshBooks, Trims, and FreeAgent.

Digital marketing modules are another crucial integration that will benefit your Magento store. Even a simple email marketing feature can boost customer conversion, increase visibility, build brand loyalty, and boost customer retention. You'll also gain access to sales data and valuable information that can help you inflate your customer base. Our most common marketing integrations include:
Google Adwords / Remarketing
Facebook Ads / Remarketing
Mailchimp
SendGrid
dotdigital
MageMail

You may not realise it, but customer reviews significantly impact your company's success and reputation. With a review integration, you can showcase positive reviews right on your storefront to build greater brand loyalty and promote the best features of your business.
Another great feature is the capability to import reviews in real-time, giving you the chance to engage with your customers right away. The most common third-party review modules we can integrate for you include:
Trustpilot
Review.io
Reviews.co.uk
Feefo

Order fulfilment is a critical aspect of managing an e-commerce platform. After all, no successful business owner has time to fill out every order manually.
When you need a warehouse or fulfilment integration for your Magento store, our team has the skill and experience to handle it for you. The standard third-party fulfilment modules we can integrate include:
Netsuite
IDA
ShipperHQ
Shiptheory
DPD
Royalmail

Search and Personalisation
Personalisation and customer experience management is paramount to a successful e-commerce business. Finding a suitable module will provide rich features and tools to customise your storefront and provide personalised customer service.
The most common modules we integrate include Adobe Sensei, Nostro, and Dynamic Yield. Integrating these extensions gives you numerous tools (like Artificial Intelligence) for leveraging advanced customer personalisation, including:
Email marketing
Product recommendations
Personalised content
Custom theme and design layout

We can also perform content integration from third-party APIs like WordPress, Blackbird, and Storyblok. In fact, having relevant and engaging SEO content is essential for any online merchant that works with Magento.
SEO content drives more traffic to your site, increases your search engine ranking, and provides a solid technical foundation for continuously improving customer experience.
Certified Magento Developers
Magento has a rigorous certification process and only chooses the very best of the best developers. At Envisage Digital, every member of our talented development services team is an Adobe Solution Partner and must undergo current Magento certification.
With over a decade of experience, we have the skills, knowledge, and expertise to handle any type of Magento integration, no matter how complex. In addition, many of our developers regularly contribute to the Magento open-source code, giving them a solid understanding of how to develop innovative Magento solutions for a constantly changing platform.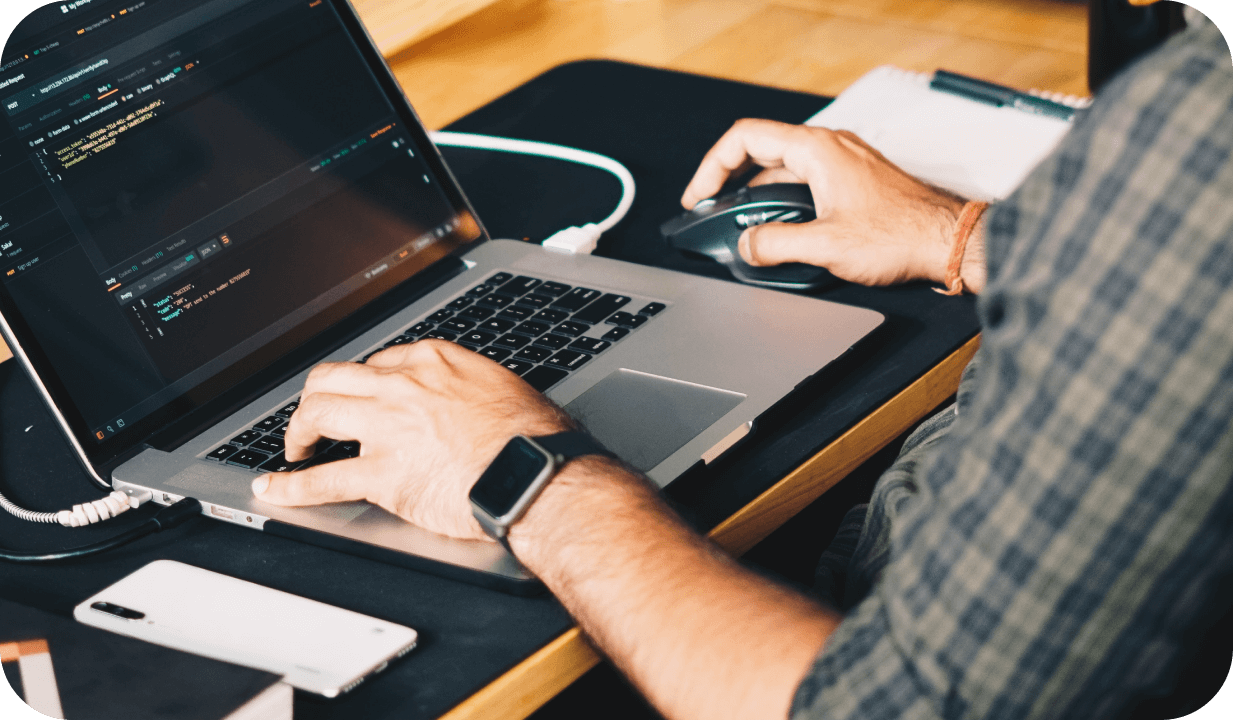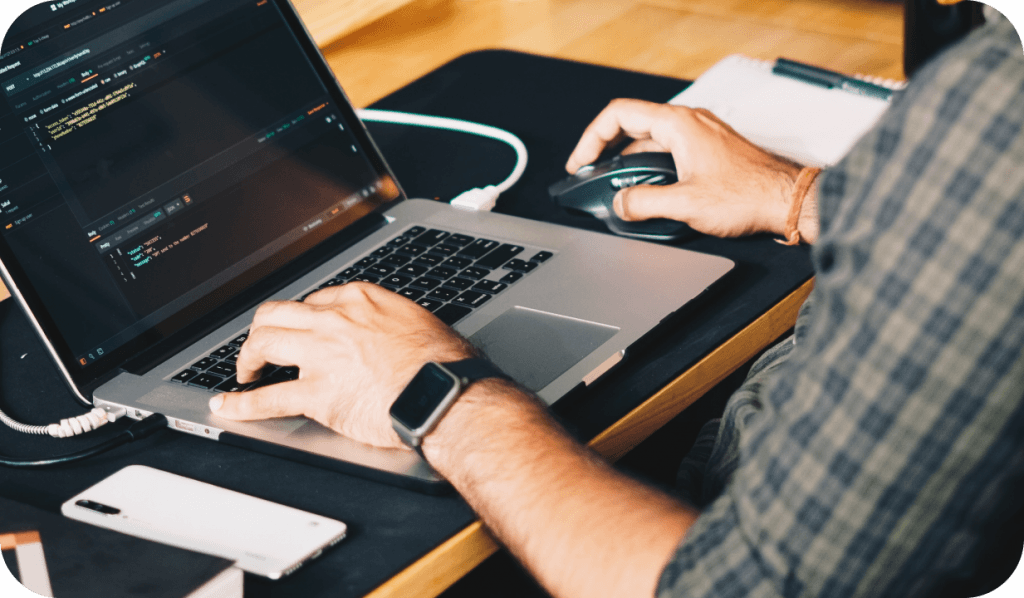 Custom Magento Integrations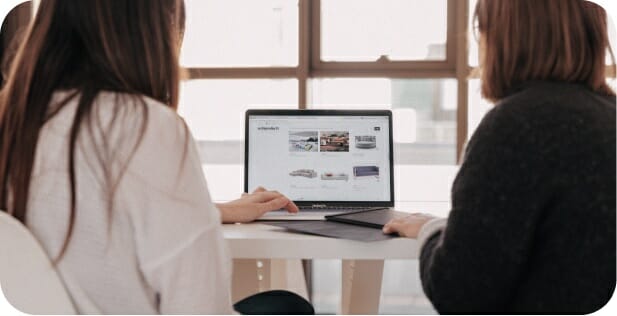 Unfortunately, you won't find any one-size-fits-all solutions for integrating Magento platforms. That's why we advanced Magento solutions and custom integrations for every single client.
We design our integration solutions so you can successfully manage your platforms and salesforce. Our integration services will also keep your Magento commerce processes and systems functioning smoothly and efficiently.
Other Magento Services Available
Magento 2 Development Process
Discovery
The first part of our Magento integration service involves discovery. Our team will analyse your resources and Magento store data extensively to determine how to proceed with your custom integration. We'll also explore any unique requirements your store may have and formulate a plan to meet them.
Scoping
Next, we'll define the scope of your project and develop an entirely custom integration solution for your Magento marketplace. Even if you have multiple online stores, we'll ensure complete compatibility between your systems and any extensions or add-ons you want.
Development
The way your website appears to your customers is equally important to the user experience as your website's functionality. Your website design is an extension of your brand and thus a form of digital marketing.
Our Magento designers will ignite your digital transformation and refine your site design so that your Magento commerce website makes a lasting first impression.
Testing
For quality assurance, we'll also perform end-to-end testing after your Magento integration. For example, during an ERP and CRM system integration, we'll ensure that your e-commerce processes still function correctly from front to back.
We'll also perform a rigorous evaluation to pinpoint and eliminate common issues like data silos, inaccurate data, and slow manual processes.
Launch
Now, it's time to go live! After careful planning, development, and testing, we'll launch your new integration into production.
Whether you've chosen an ERP system integration, Microsoft Dynamics, or another third-party API module, we can handle the launch with no problem.
Ongoing Support
After your Magento integration, we'll still be there to provide our aftercare services and ensure that your platform runs efficiently. Integrating Magento can be complex, and we know that the process doesn't end there.
Our Magento support services include the technical perspective necessary for troubleshooting your data integration and any other potential issues.
Frequently Asked Questions About
Magento Integration Solutions
The total cost of Magento integration services depends on several factors, including the type of Magento integration and the number of third-party API modules you'll require. However, we can easily create a custom Magento solution for your system integration that will meet your unique needs and fit your budget.
We can't provide an exact estimate on how long your Magento integration solution will take. It depends on what type of API systems we're integrating with and how in-depth the integration process will be. For example, a Magento CRM integration usually takes anywhere between six weeks and three months.
As long as the platform we're integrating has an API, we can handle the process without issues. In fact, an API is invaluable for your Magento store platform. That's because a third-party API provides secure data exchange and communication between systems, making them run more efficiently.
Contact the Experts Today for Magento Support Services
When you choose to become a client with us here at Envisage Digital, you can feel confident that you're getting the best of the best. We offer support for all types of Magento platforms, providing you with our innovative solutions and strategies to keep your e-commerce company utterly thriving.
Call us today on 01202 016162 to schedule your first consultation.