Optimise Your eCommerce Business
with a Magento NetSuite Integration
Have you been curious about the different benefits of a Magento NetSuite integration? If you're operating Magento and NetSuite separately, you're spending a lot of time moving critical data manually back and forth between platforms. If so, you're not taking advantage of the significant payoffs that a NetSuite-to-Magento integration can provide both your customers and your business.
As a highly customisable and easily scalable Cloud ERP (Enterprise Resource Planning) and SAAS-based integration platform, integrating NetSuite with your Magento eCommerce website will provide powerful benefits. Integration doesn't just reduce operational costs; it can boost productivity and efficiency for your critical business processes.
Partner with the Professionals at
Envisage Digital
At Envisage Digital, we can help your eCommerce business grow and thrive with our full range of web development services, including integrations, migrations, custom code audits, web design, optimisations and more. 
We'll leverage our considerable technical resources to build your business a custom solution, making your Magento NetSuite integration fast and smooth.
Call Envisage Digital today at 01202 016162 and schedule your consultation to learn more about Magento NetSuite ERP integration.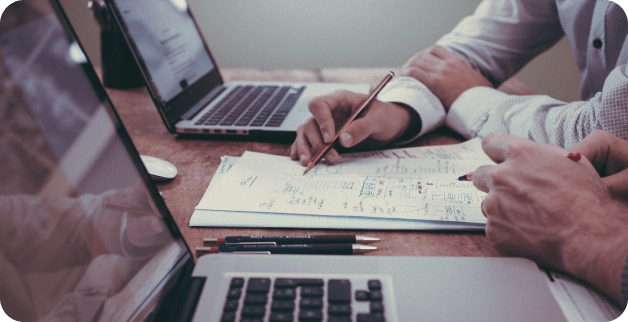 Why Is a NetSuite-to-Magento
Integration Platform So Valuable to
Your eCommerce Business?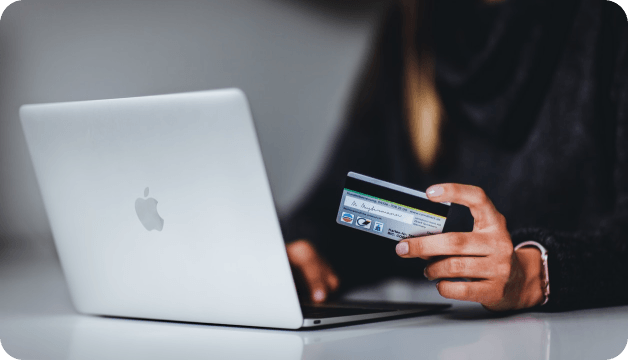 A Magento NetSuite ERP integration is an effective way to maximise ROI. You can fully automate business operations and create a centralised data management system by streamlining data flows between your frontend and backend processes. 
With increased operational efficiency, you can offer a seamless customer experience for your shoppers.
Optimising your online store with advanced features via a NetSuite-to-Magento integration also provides critical business intelligence you can use to improve customer satisfaction and build brand loyalty.
Magento NetSuite
Integration Possibilities
With a Magento SAP systems integration, you open your eCommerce business up to a world of possibilities. While a Sap Business One integration is a solid choice, you should be running SAP Business Suite 4 SAP HANA by 2023 (for better ERP software features) if you want to compete in today's uber-competitive marketplace.
While some use a third-party import/export extension, that kind of one-size-fits-all solution will never work correctly or provide optimal performance. Instead, let's look at the different possibilities that SAP integration can provide your Magento 2 store.
If you're still manually entering product names, descriptions and listings to your Magento store, it's time to upgrade. 
With a NetSuite-to-Magento custom integration, you can automate those tedious tasks. Product data like names, descriptions, images, and attributes will automatically upload in real-time, streamlining business processes and improving user experience simultaneously.
Having accurate data synchronisation is critical, as it prevents overselling. When we integrate Magento with your NetSuite ERP, you'll be able to directly sync data on stock and inventory levels across multiple sales channels using intelligent inventory procurement. 
In addition, we can integrate a powerful Magento MSI to hold stock figures and inventory counts for multiple warehouses on one simple operational platform.
After we integrate Magento and NetSuite, you'll be able to set custom product pricing, including special sale discounts and tiered pricing for bulk orders. We can also use APIs (application programming interfaces) or extensions to apply other pricing features, like enabling different payment gateways so your customers can use multiple currencies.
Making mistakes with your online order fulfilment process is costly. Post-integration, you'll be able to send sales orders to NetSuite from Magento in real-time. That means automatic order status updates and easy access to tracking information, estimated delivery dates and other crucial data regarding sales orders. You can also manage high volume data regarding your sales process with greater efficiency.
Effectively managing reversed or partially reversed sales orders is a common challenge for eCommerce business owners. 
However, with a Magento and NetSuite ERP integration, you can easily send credit memos between the two systems, automating the process and eliminating costly data entry errors.
A Magento and NetSuite integration makes importing data about invoices and order histories easier and faster. 
Ultimately, it will streamline data flows for greater accuracy and consistency.
Accurately maintaining customer data and business intelligence is a crucial part of any business, especially for eCommerce stores. 
After your integration, you'll be able to seamlessly import customers from NetSuite to Magento with automatic real-time uploading, including account details, sales orders and history, gift card balances, loyalty points and more.
B2B stores require custom solutions regarding customer-specific pricing, such as a toggle feature showing retail and trade prices. 
A Magento Netsuite ERP integration can provide those specific solution features, including the ability to view credit limits and account balances for B2B customers who pay on account.
Certified Magento Developers
Did you know that every NetSuite implementer on the Envisage Digital team is also an Adobe-certified developer? When you choose our Magento NetSuite integration services, you'll rest easier knowing that you have a professional eCommerce agency handling your project. While some may prefer to build their own custom integration or use a third-party vendor, those methods don't always provide optimal performance.
At Envisage Digital, we have the skill to handle any custom Magento 2 NetSuite integration, whether it's a simpler integration or something far more complex. Our team uses an innovative integration approach to help you achieve your revenue goals, reduce costs, and streamline business processes.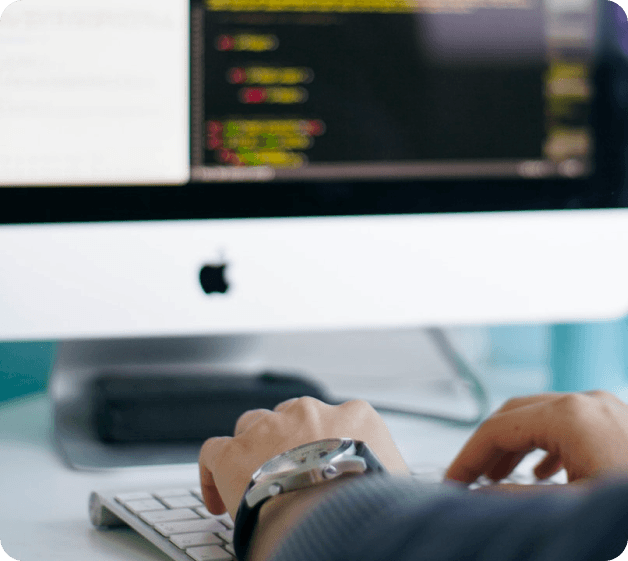 Other Magento Services Available
NetSuite-to-Magento
Integration Process
Our integration approach consists of a specific process to pinpoint the needs of your eCommerce platform. Please keep reading for more information about our NetSuite-to-Magento integration process and how we build custom solutions for our clients.
Collect Requirements
First, we'll determine your exact requirements and business needs upfront regarding your NetSuite-to-Magento integration. Whether you need a simple supplier integration or something fancier with additional features and advanced management systems, our team can do it all.
We'll also ask how much you can afford relative to the features and functions you want us to integrate with your store. Remember, NetSuite has a monthly subscription rate to cover licensing and the implementation fee, just like any other platform for eCommerce businesses.
Design / Scoping
Once we have all your requirements, our team will carefully plan and design your NetSuite-to-Magento integration to ensure end-to-end visibility.
We'll create custom business rules to ensure smooth data synchronisation across your platform and other management systems. If your data needs continuous management and updating, there's no need to hire an ERP consultant. Our team can handle all of your post-integration support needs.
Implement Workflows
Next, we'll implement the actual NetSuite-to-Magento integration by creating a set of workflows.
We'll use the specific requirements and features we identified in the previous two steps as the basis, ensuring a smooth and efficient data transfer between systems.
Testing
After we perform your Magento and NetSuite integration, we'll perform complete end-to-end testing of every aspect. Our team will formulate a comprehensive testing plan to accomplish this, ensuring that all the required elements are accurately accounted for and working correctly.
Go Live
The last step is going live! We'll use the production environment to launch your new integration and then evaluate every function and feature to make sure that you're satisfied with our work.
Ongoing Support
Even after we perform your NetSuite-to-Magento integration, our team will still be here to provide ongoing support services when you need them. Whether the problem results from your own mistakes or a post-integration issue, our support team is always standing by and ready to assist you. If your business requirements change over time, we can update your integration to meet your changing needs.
Why Choose Envisage Digital for
Your Magento NetSuite Project?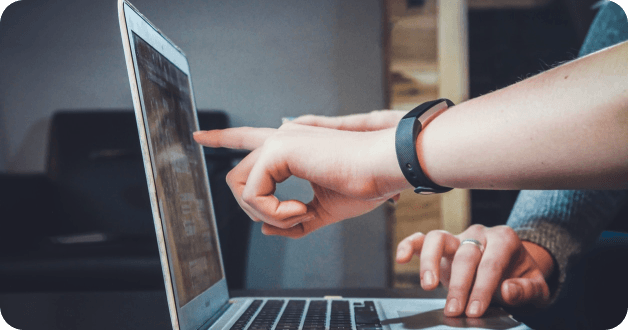 At Envisage Digital, we're proud to offer our clients custom-built solutions for all their eCommerce needs, including complex integrations for NetSuite and other ERP systems. When you partner with our eCommerce agency, we'll give you the necessary tools to leverage every possible benefit from your NetSuite to Magento integration, including improved customer experience, efficient financial reporting, and easier data management.
There's no reason to look anywhere else—whether you want a point-to-point integration or a custom-built solution, our talented team will take care of your needs.
NetSuite and Magento
Integration Case Study
Are you curious how our Magento NetSuite integration services can help your business? Read this case study illustrating how we created and maintained multiple B2B/B2C brands for our client Frequency Telecom, a market-leading design manufacturer and provider of mobile phone accessories.
With such a large and complex project, our team needed to develop just the right solution to ensure optimal performance. We used Magento for the complex product structures, which integrate seamlessly with NetSuite for a more efficient management system, including product creation, organising stock and inventory levels, and order processing.
Transferring clients between the two systems was complex, so we created several niche B2C sites and one B2C website covering all their products. We controlled the entire system through pre-built connectors for NetSuite to a single Magento installation. Ultimately, we developed a custom business management solution using a NetSuite-to-Magento integration to increase efficiency and productivity.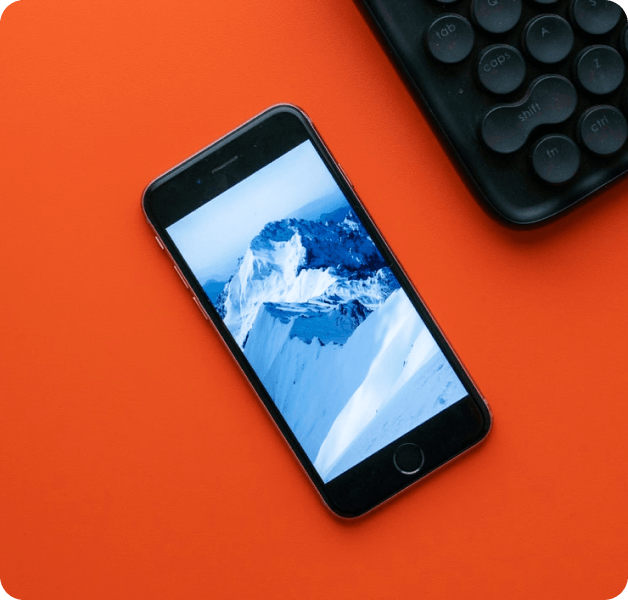 Frequently Asked Questions
Contact the Experts Today for Magento Support Services
If you have any additional questions regarding a Magento NetSuite integration, give us a call at 01202 016162 to speak with a member of our team. 
Take the first step towards future success today by scheduling your consultation. Let us give you the tools to grow and succeed!