Magento SAP Integration with
Envisage Digital
A Magento SAP integration might seem intimidating, but the results are undeniably worth it in the end. Your Magento eCommerce website will see many benefits by integrating the latest versions of the two systems and leveraging machine learning and AI to keep your Magento 2 store growing and expanding.
At Envisage Digital, we've provided our clients with bespoke solutions for their eCommerce stores for over ten years. Our team is skilled in every aspect of web services and development, including migrations, support services, code audits and SAP integration. Call us today on 01202 016162 to learn more about our SAP integration services and schedule a consultation.
Why Integrate Magento with SAP?
With custom-built software architecture for a Magento 2 and SAP integration, your eCommerce store can attain powerful business functionalities, a seamless connection in real-time, and centralised management of all your data sources.
SAP is an ERP (Enterprise Resource Planning) software that enforces your business rules in real time and provides efficient data management. Not only does a Magento SAP integration automate business processes, but it also improves customer experience.
Integrating allows you to access orders customers have placed across multiple channels, giving your customers a more satisfying shopping experience. Our team will create a custom solution for your integration, whether you prefer SAP Business One or SAP S/4HANA.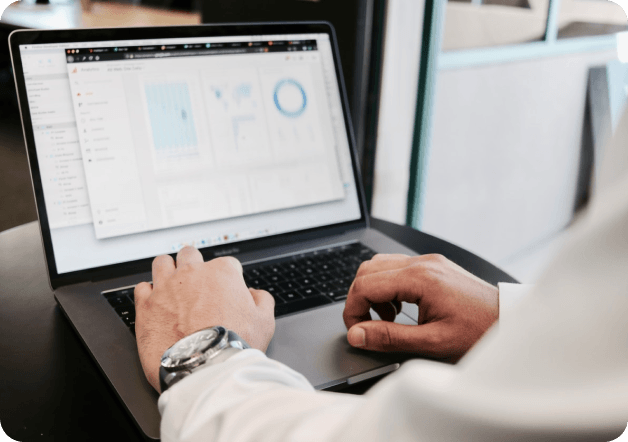 Magento SAP Integration
Possibilities
With a Magento SAP systems integration, you open your eCommerce business up to a world of possibilities. While a Sap Business One integration is a solid choice, you should be running SAP Business Suite 4 SAP HANA by 2023 (for better ERP software features) if you want to compete in today's uber-competitive marketplace.
While some use a third-party import/export extension, that kind of one-size-fits-all solution will never work correctly or provide optimal performance. Instead, let's look at the different possibilities that SAP integration can provide your Magento 2 store.
With a SAP connector and integration, you can automate business operations and access the data in your SAP environment, including product descriptions, attributes, images, and listings.
The data will then automatically upload to your Magento 2 store and publish in real-time. As an alternative, you can also choose to configure products via self-service.
You can also manage product stock data and sync inventory by integrating Magento and SAP Business One. In addition, we can integrate with Magento MSI to hold multiple stock figures for all of your different warehouses or storage locations.
With your stock levels and inventory data accessible 24/7, you can set reorder points, product alters, and out-of-stock notifications from business rules, ensuring that your stock levels remain accurate across all your business systems.
After you integrate, you'll be able to set personalised pricing for different customer groups or categories. For example, let's say you're running a sale. You would get real-time data sharing of pricing details between different transactional platforms. You can also set specific pricing for groups of customers, like B2B, B2C, and loyalty members.
Do the words "automatic sales order processing" sound amazing? You can automatically download or send Magento sales orders to your SAP system for efficient account management. A Magento SAP integration also provides other real-time critical eCommerce data, like Magento order status, tracking information, offline orders, order history, estimated delivery dates and more.
How easy is your business process for reversed or partially reversed sales orders? When you integrate Magento with a SAP ERP, you can send credit memos from one system to the other, automating the process and streamlining operations. Plus, by automating manual business processes, you'll reduce operational costs and have more time to spend on critical and time-sensitive tasks.
Invoices are another business process that can benefit from automation. A Magento SAP integration allows you to access a customer's invoice history in real-time and send the information quickly from Magento to SAP. It also eliminates the chance for human error, a costly mistake for any Magento eCommerce business owner.
Once we perform your integration, you'll be able to upload, import, and manage customer data from SAP to Magento. That includes vital customer details like order status, gift card balances, and information like their account email address, password, and current contact details. 
One other feature you can offer your customers with a SAP Business One integration is self-service, allowing them to create and manage their own sales information (like creating quotes, making wish lists, and so on).
Incorporating B2B features for customers is a common request from our eCommerce business clients. 
After integrating Magento and SAP, you can set customer-specific and group pricing (such as retail/trade prices) for your B2B clients. 
You can also set credit limits and view account balances at any time for customers who pay on credit.
Certified Magento Developers
Here at Envisage Digital, we have a Certified Magento Support Team with some of the best and the brightest developers. Their expertise and skill will keep your e-commerce website running smoothly, giving customers an engaging shopping experience. Every developer on our team undergoes extensive Magento training to receive certification.

We provide innovative technical support solutions to handle any issues proactively, keeping your Magento store running at high performance levels. The broad scope of our Magento services keeps your store in optimum health while still performing at maximum capacity.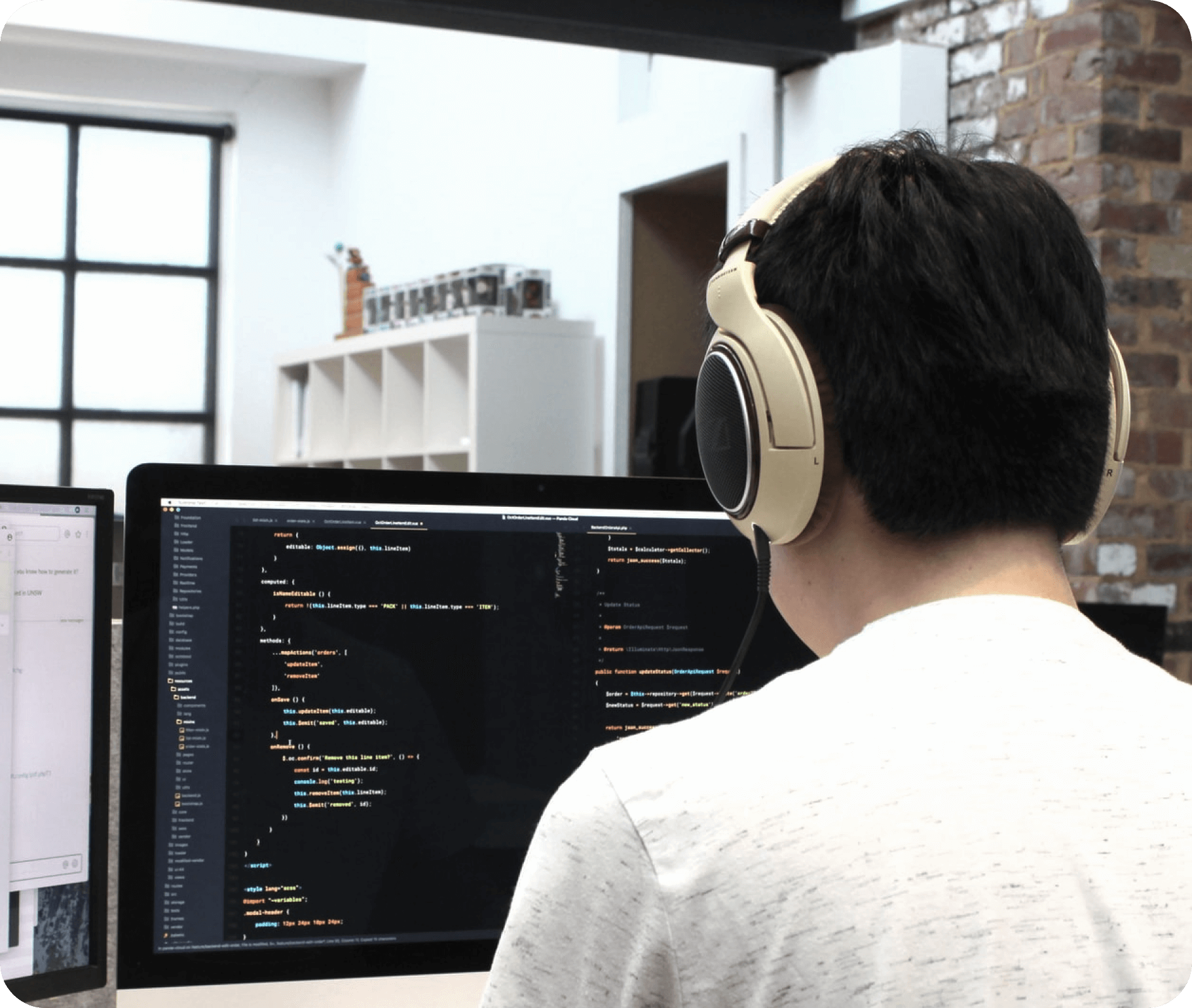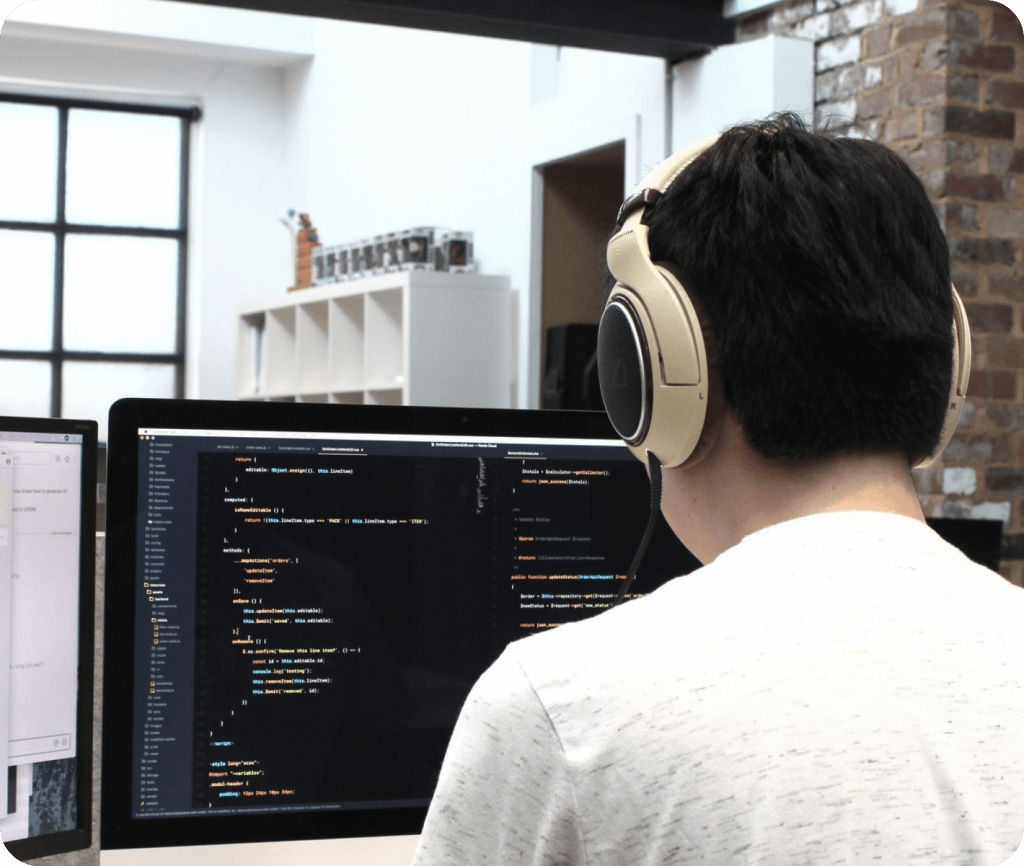 Other Magento Services Available
Whether you want the SAP Business Suite 4 SAP HANA or SAP Business One integration, our team of experts can handle the process smoothly. Here's what you can expect when you choose our team for your SAP Business integration.
Collect Requirements
Data needs to flow smoothly between your Magento store and SAP for successful integration. First, we'll ask you to identify current struggles and pinpoint your most-wanted features to build a custom integration solution around your needs. Whether you need a simple stock integration or you want all the frills—like product details, pricing, categories—we can take care of it.
Design / Scoping
Next, we'll carefully design your Magento/SAP Business integration and define the exact scope of your project. For example, we'll document your data and determine what needs to sync between which platforms and when. Some data only require one-time synchronisation, while others will need continuous updating.
Implement Workflows
Even for businesses with an extensive network and complex requirements, our team can develop a set of workflows based on your project scope specifications. Our workflows will then smoothly transfer data between Magento, SAP Business, and any other systems you may use, like accounting or customer management.
Testing
After we perform the Magento/SAP integration, end-to-end testing comes next. Our team will develop a comprehensive plan and account for all elements and edge cases before going live.
Go Live
The last step in our Magento and SAP Business integration process is going live! Our team will launch your new integration into the production environment to ensure that everything is functioning correctly.
Ongoing Support
To better serve our clients, we provide ongoing support services to assist with any post-integration issues. If your business rules and requirements change over time, we can also adapt, scale, and upgrade your Magento/SAP Business integration to meet your changing needs.
Why Choose Envisage Digital for
Your Magento SAP Project?
We have extensive experience managing complex SAP and ERP system integrations for Magento 2 stores with our team of certified in-house developers. So whether you want a SAP 4 HANA or SAP Business One integration, having industry experts on your side is an absolute necessity.
Our UK-based agency is the clear choice when you need help with a Magento 2 and SAP integration, and we're proud to offer comprehensive web development services for a wide range of industries.
SAP Magento Integration
Case Study
We invite you to look at the real-life benefits of integrating SAP Business One with a case study of our client Haddow Group, PLC.
Our solution for maintaining Haddow Group's online Magento 2 B2B/B2C platform used complex product structures and integrated effortlessly with SAP. It also allowed for more efficient business management, including order processing and product creation.
Though it was a challenge, our team seamlessly transferred the company's customer base, inventory, and product structures, ending with several niche B2C sites and one large, all-encompassing B2C website. Now, they can maintain the entire system with a single Magento SAP connector.
We also used a Magento SAP connector and a robust API to integrate a user-friendly business system featuring automated product updates and inventory, customer, and order management.
Most connectors cannot view Magento and SAP as separate systems, but our SAP connector prevents the creation of duplicate systems. Post-integration, our client has used Magento 2 and SAP Business One to leverage some fantastic benefits for their company.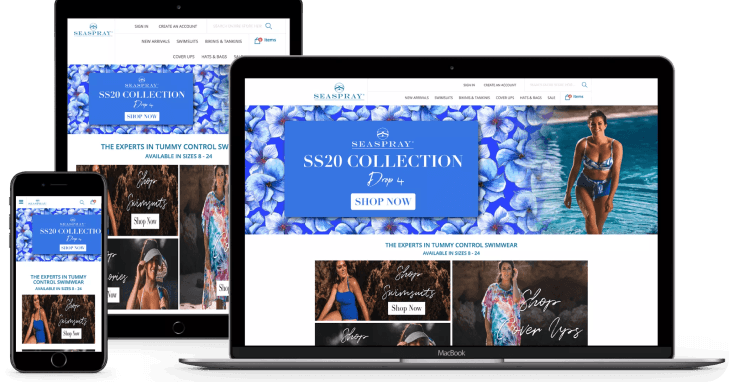 Frequently Asked Questions
SAP Business One provides a powerful solution for managing your eCommerce business. With a Magento/Sap Business One integration, you can manage every aspect of your business in real-time, including accounting, inventory, sales, customer relationships, and much more.
With full automation and a seamless connection across multiple systems, data flow becomes simple and easily managed. In addition, you get many other features that will give you greater control over your business and optimise critical processes for a positive ROI.
The amount of time it will take to integrate Magento and SAP depends on your business requirements. For example, a simple ERP integration takes less time to design, produce, and launch than a more complex one. To request a quote for your Magento SAP integration, call us today at 01202 016162 to speak with one of our sales reps.
Again, the overall cost of your integration will vary based on the intricacy of your requirements. Producing a Magento SAP connector and workflows takes time based on business requirements. However, our team has the skill to handle it, and we also provide the bonus of a quick deployment to help maximise your benefits. Call Envisage Digital at 01202 016162 to set up your initial consultation today—let's do something great together!
The Magento SAP Integration Professionals
Here at Envisage Digital, we're a professional Magento agency with the skills and experience to handle all of your eCommerce web development needs.
Call us today at 01202 016162 to learn more about why you should partner with us and how we can help your business succeed.