Why Our Magento 2 Upgrade Service Is an Absolute Necessity
With over 250,000 people using Magento (from Adobe Commerce), it's undoubtedly the most popular eCommerce platform in the world. 
However, successfully managing a Magento store is challenging if you're not an expert. With our Magento 2 upgrade service, you can run your store on Magento version 2.x for improved performance, the latest advancements in security, and all the newest features, extensions, and plug-ins. 
At Envisage Digital, we offer specialised website services, including Magento development, support, and design. Our efficient Magento upgrade service can elevate your eCommerce business to the next level, and we'll go above and beyond to help you accomplish that goal.
To learn more about our Magento upgrade service, call us today at 01202 016162 to speak with one of our knowledgeable team members.
Upgrading Magento 2
to the Latest Version
Our Magento upgrade service is perfect for business owners who want to migrate from Magento 1 to Magento 2 or from Magento 2.x to Magento 2.4.3, which is the latest version.

Magento 2 is full of new features that can create room for growth and development. Our Magento upgrade service can help you learn to use the new and improved features of Magento 2, including:
Drag-and-drop page builder
Web Applications Studio
Advanced SEO settings
Redesigned UI
Modernised cloud infrastructure
Custom designs and themes
Improved security features
Innovative Magento extensions
With our efficient Magento upgrade service and migration process, you can take advantage of all those features (and more!).

Magento MSI (Multi-Source Inventory)
When you upgrade Magento 2, you'll get the all-new MSI (Multi-Source Inventory).
The MSI upgrade allows for multiple stock holdings per product, even in different locations.
The new upgrade makes inventory management and order completion simple, with zero downtime and virtually no risk of data loss.
You can also keep data or third-party resources in your vendor folder for easy access.

If designing websites isn't your forte, you'll be delighted to learn that the new version of Magento comes with innovative tools for a complete theme upgrade.
Magento version 2.4.3 has a brand-new page builder feature for the effortless creation of a store theme.
Next, use the intuitive form editor and live preview to check out your new store theme from a customer's viewpoint.

After we perform our Magento upgrade service, you can enjoy the peace of mind that comes with the security of a Google reCAPTCHA on the front and back ends.
It protects your Magento store from bots and spammers while remaining invisible to provide a more satisfying user experience.

Two-Factor Authentication
The improved security from your Magento upgrade includes two-factor authentication (2FA), which requires a two-step process for admin panel access to your Magento store.
This Magento extension upgrade is only available for administrators and store owners, not customers, and you can combine it with a third-party extension. Examples of such extensions include offerings from Google, Authy, and Duo.

Elastic Search is the upgrade from MySQL, the catalogue search function you'll need for your Magento store.
It has faster and more accurate search results, which improve conversion rates and store performance by providing a user-friendly shopping experience.

Have you ever lost a sale because a customer had difficulty with your checkout process?
If so, you'll love the new seller-assisted shopping upgrade included in the latest Magento version. It allows you to view your Magento store as a customer and log in remotely to assist customers through the buying process.
Magento 2 Upgrade Service Process
We tailor our Magento 2 upgrade service process to meet each client's unique needs with innovative solutions. We start with an extensive analysis of your store data and system and then carefully develop an upgrade process to migrate all of your data to the newer, up-to-date version of Magento.
Prepare Staging Environment
The first step in our Magento upgrade process is to prepare a staging environment.
We'll accomplish this by creating a new development environment to perform the Magento upgrade process.
Just think of our team as your personal setup wizard during your Magento upgrade!
Analysis
During step number two, our Magento-certified developers perform an in-depth analysis of the most current version you're running to formulate a detailed plan for the upgrade and Magento migration process.
First, we gather all your Magento store data, current store configurations, and other pertinent information, such as sales data. Then, our certified developers will use all that data to identify critical business insights and boost performance.
Upgrade Magento Platform
Now, we'll perform the actual Magento upgrade process for your online business. To do this, we'll use a standard Magento migration tool and setup wizard to transfer store data, like your current store sales numbers, existing modules, and any extensions. It's not simple but performing an upgrade to the most current Magento version is worth it.
If your basic SEO setup isn't producing results, we've got you covered there, too. Our advanced SEO setup and custom-built SEO solutions are compatible with the latest Magento version. As a result, we'll drive more organic traffic, increase your search results ranking, and improve customer conversion rates in your Magento store.
Upgrade Magento Modules / Themes
The next step in migrating to the new version of Magento 2 is to upgrade all of your modules and themes to eliminate compatibility issues.
Whether you want an entirely new custom theme, the latest third-party extensions, or system integration for new modules, our certified Magento developers can handle it with no problem.
If you need multiple modules, you'll need to use the following command line to upgrade your database scheme: "PHP bin Magento."
UAT / Testing
UAT, or User Acceptance Testing, is a critical part of our Magento upgrade service.
Before the final launch, performing UAT and other quality assurance testing ensures the proper function of every feature.
In addition, it provides the opportunity to pinpoint vulnerabilities before your new Magento marketplace goes live.
Launch
The final step in our Magento upgrade service is the launch and going live.
We'll launch the latest version manually to ensure smooth performance with almost zero downtime and zero data loss, too. Of course, once you're running the latest Magento version, you'll never want to go back.
Benefits of Upgrading
to Magento 2
Why should you upgrade an older version of Magento to the most current iteration? It's simple: Using Magento upgrade services gives your online store all the latest and greatest features this advanced eCommerce platform offers.
Many business owners put off hiring a Magento upgrade service provider because they think the process is too complicated or expensive. Some procrastinate because they believe an upgrade is unnecessary if their older version of Magento still works. However, that's not true.
Our services are affordable, and we make the process easy. Those aren't the only benefits of choosing our Magento upgrade service, though. You'll also get: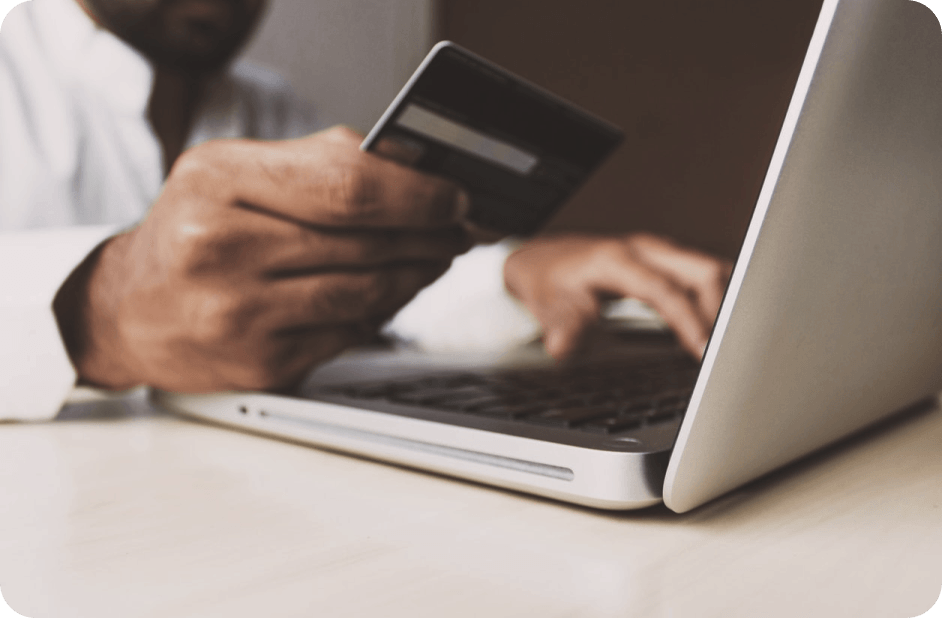 The first benefit of upgrading to Magento 2 is the enhanced security features. The community of Magento developers works tirelessly to produce and launch the latest security patches and Magento upgrades to provide adequate protection for every online store that uses Magento.
With multi-step authentication, a Google reCAPTCHA third-party extension, and purchase approval workflows, the latest Magento version 2.x is chock-full of advanced security features. For example, you can securely access the remote servers and systems on the latest version of Magento with just a simple SSH command.
The latest version of Magento 2 has undergone rigorous quality testing and bug fixes for boosted speed and an upgrade to store performance.
The new features of Magento 2 provide 30% faster performance, with increased browser rendering, faster page load speeds, and no code bloat. Your shoppers will love the new speed boost, and you'll love the financial benefits that result from improving customer satisfaction.
The open and flexible architecture is another significant benefit you'll receive when you opt for our Magento version upgrade services. Magento 2 also has enhanced scalability and new, lightning-fast HTML5.
It features a brand-new framework library, integrated testing infrastructure, and intuitive module management. You can also easily connect and integrate new components to customise your store and make it unique.

With so many consumers browsing from a mobile device, upgrading to the new Magento version with its mobile-friendly interface is an absolute must. With our professional Magento 2 upgrade services, making the switch is a breeze.
Magento 2 has a new mobile-friendly internal API ideal for managing mobile apps. With the new API, you won't ever have to sacrifice features again to optimise your site for mobile users.

Streamlined Checkout Process
Cart abandonment is the bane of every eCommerce business owner. If your checkout process is long or complex, you risk losing the sale.
However, once we finish the data migration and launch your new store, your customers will love the Magento 2 one-step checkout feature, which puts all the critical information and checkout steps on one page to make the process easier.

Remember how we said that when you upgrade Magento, your store will be much faster?
With advanced caching capabilities for insanely quick page-load time and Varnish (or Redis) built right in, you'll get a considerable performance boost.
Other Magento Services Available
Migration from Magento 1.x
to Magento 2
The Magento upgrade service we offer here at Envisage Digital is necessary for those running the older version of Magento. Many of our clients ask us why they should upgrade if their version of Magento 1.x is still functioning. The answer is simple: because it puts your business at risk!
Magento 1 went end-of-life in June 2020. Now that it's EOL, the Magento community no longer provides troubleshooting and support for the older version. You also won't receive any updates for new extensions, modules, or plug-ins, and no new security patches, either.
Without regular security fixes, patches, and updates, running your store on the Magento 1.x version creates vulnerabilities and increases the risk of data loss or a server breach.
However, once we finish the migration process, you'll have almost zero downtime before your store is ready to start making money again. In addition, using the latest version of Magento provides enhanced security features, particularly compared to Magento 1.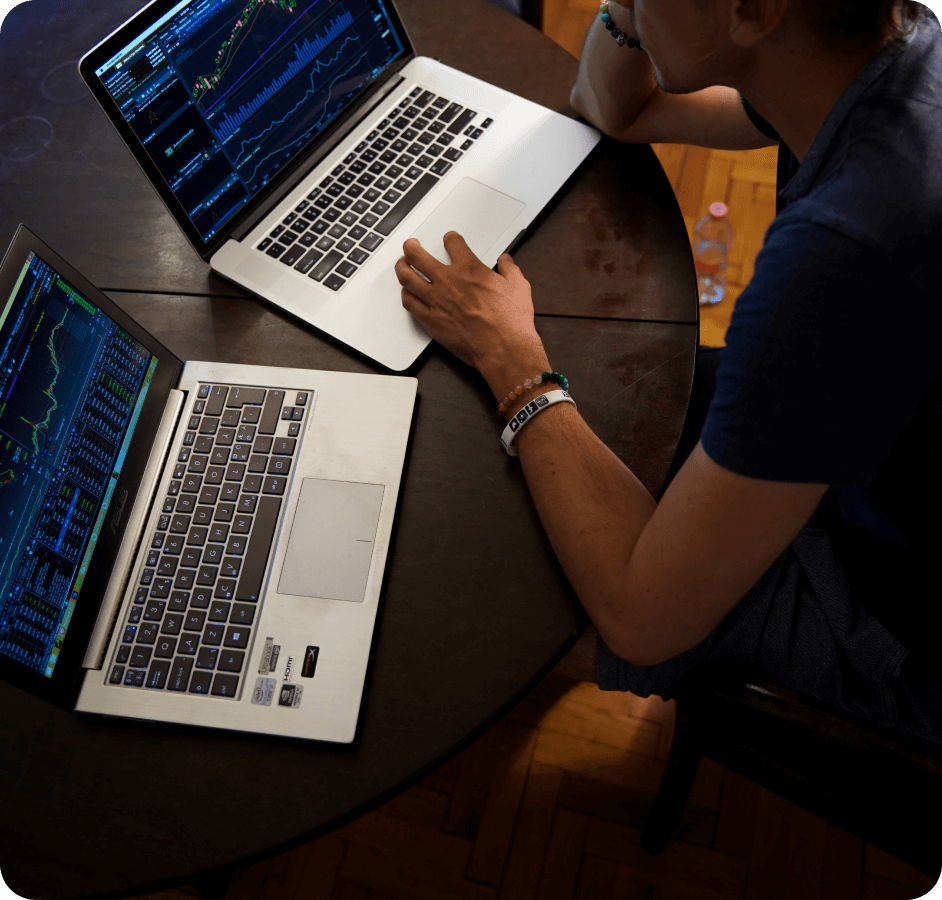 Next-Level Magento Support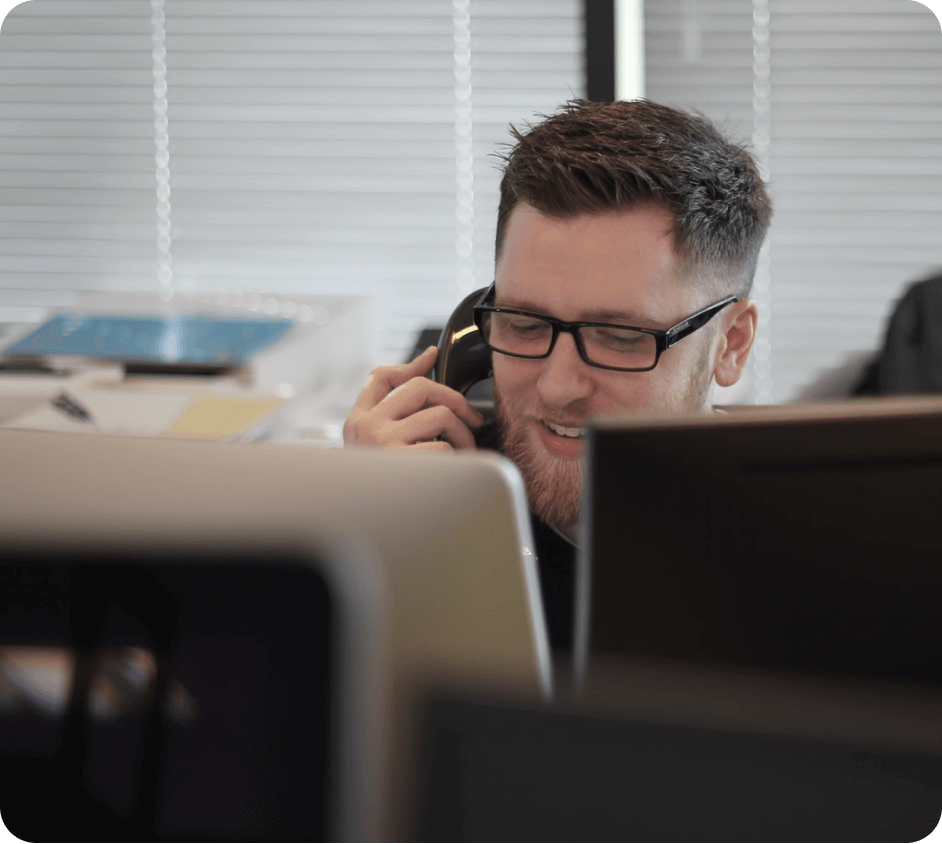 Even after you've taken advantage of our professional Magento upgrade service, you'll still get a tonne of benefits because we also provide Magento support services and aftercare for your new platform. If you're having trouble with the new version of Magento, pick up the phone and call our Magento experts for a quick response. Not only can we provide you with 24/7 support; our regular updates and patches also drastically reduce the risk of network downtime or other infrastructure issues.
Unlike so many of our competitors in this industry, we put security first and foremost here at Envisage Digital. That's why all our support packages have included security updates, patches, and code fixes to ensure your store has trouble-free performance. Upgrades between Magento versions are more complex (and we bill them separately), but they're also quick because we keep your store continuously maintained.
If you ever have any critical business impact issues, we're available 24/7 for emergency support.
Frequently Asked Questions About
Magento Upgrade Services
If you're running any version of Magento 1 or Magento 2, your store is compatible with our Magento upgrade service. We'll create a migration process tailored to meet your exact eCommerce needs.
The total cost of your Magento upgrade service will depend on a few different factors, including what Magento version you're currently running, your store's size and complexity, and how many modules you have.
To begin your Magento upgrade, all you have to do is speak with one of our certified Magento developers and set up a consultation. During your appointment, we'll discuss our available version upgrades and what they entail.
Contact the Experts Today for Magento Support Services
When you choose to become a client with us here at Envisage Digital, you can feel confident that you're getting the best of the best. We offer support for all types of Magento platforms, providing you with our innovative solutions and strategies to keep your e-commerce company utterly thriving.
Call us today on 01202 016162 to schedule your first consultation.