Luxury Nici Hotel in Bournemouth launches new corporate WordPress website.
Nicolas James Building Ltd was formally established in 2007 as a building arm to the Nicolas James Group. Having gone from strength to strength delivering multiple prestigious projects throughout the commercial and residential sectors they continue to grow and are very excited about the future. Services include, and are not limited to, securing sites, construction and refurbishment design, and planning and delivering a fully completed package whatever its intent. Their fully devoted team from office staff to loyal on site operatives thrive off new challenges and are some of the best within the industry.
Whilst working locally in Dorset at the prestigious Nici Hotel in Bournemouth, Nicolas James Building contacted Envisage Digital and asked for a new corporate WordPress website that would showcase their brilliant portfolio of projects spanning across the South Coast. The website would be presented to key stakeholders and represent the company in corporate situations. Nicolas James Building wanted a website that could easily be viewed across all devices, showed off their 5 star incredible portfolio of imagery and described who they were as a business.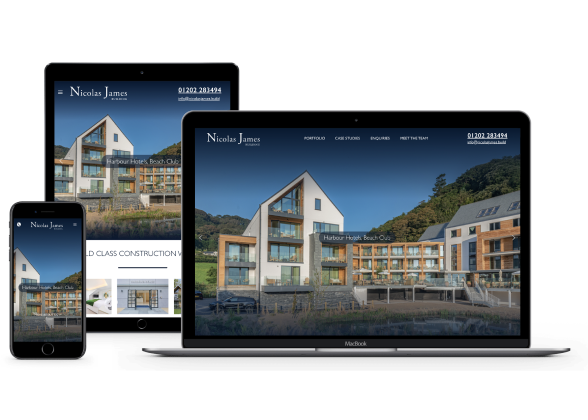 Fully responsive WordPress build

Integrated Gallery showcasing their brilliant portfolio

Contact forms for easy enquiries

Portfolio and case study pages showcasing the Nicolas James services range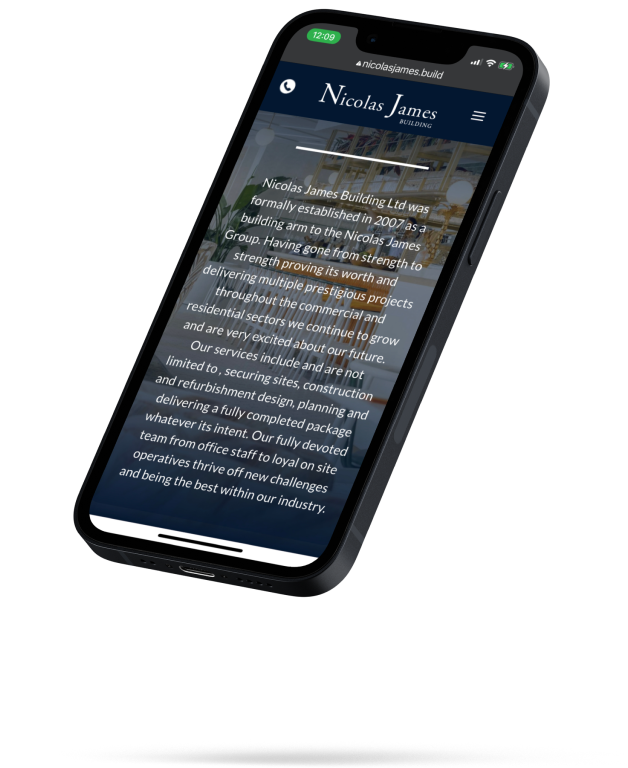 Nicolas James required a slick, responsive website that was easy to use and work with that showcased their fantastic development portfolio.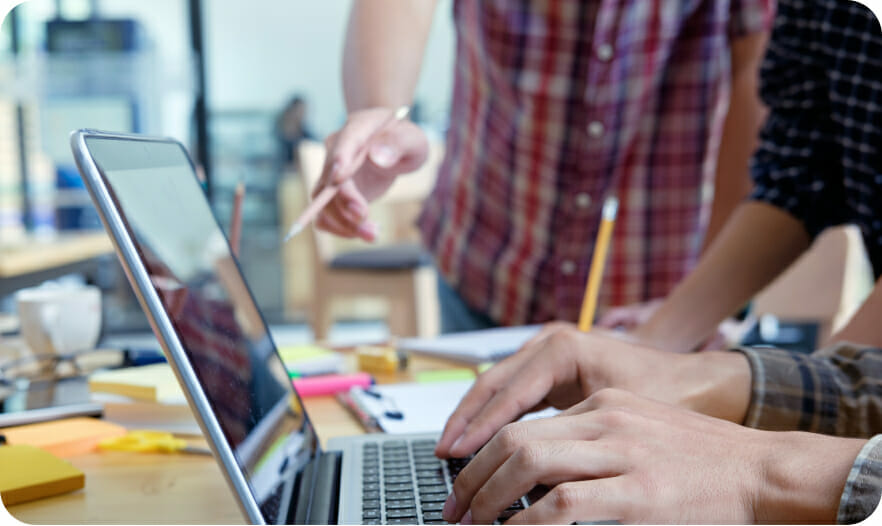 Envisage Digital discussed the project with Nicolas James, gaining an understanding of the prestigious brand and the requirement to create a website that presented the luxury properties Nicolas James has built.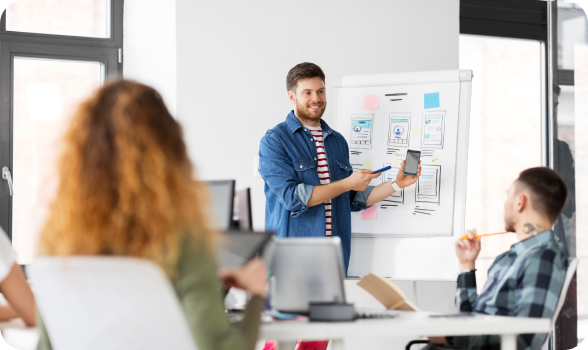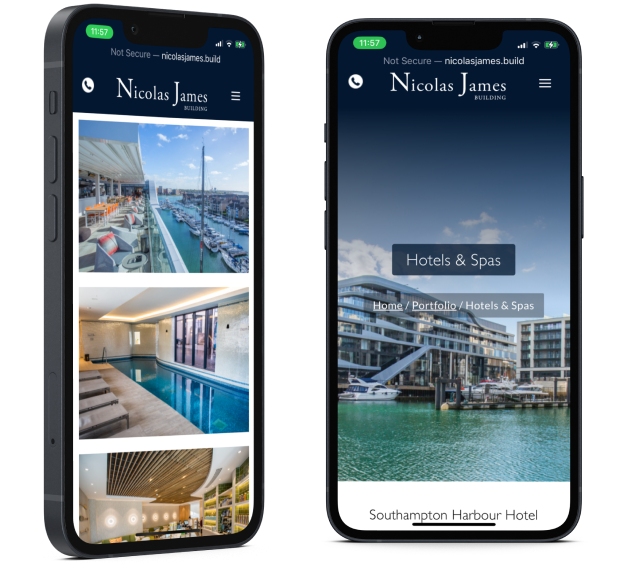 The Nicolas James website was created on the WordPress platform, promoting the iconic and prestigious portfolio Nicolas James has delivered. Detailed portfolios and case studies specifically focused on the projects Nicolas James Building had undertaken was the main focus of the site. Adding an enhanced contact form plugin to the website to provide functionality to customers so that they are able to contact Nicolas James Building for future enquiries was also an essential part of the website development.
What Platform is Right for You?
Book a consultation with our experts 
ZenDesk Contact Form Integration

Photo Gallery

Google Analytics Integrations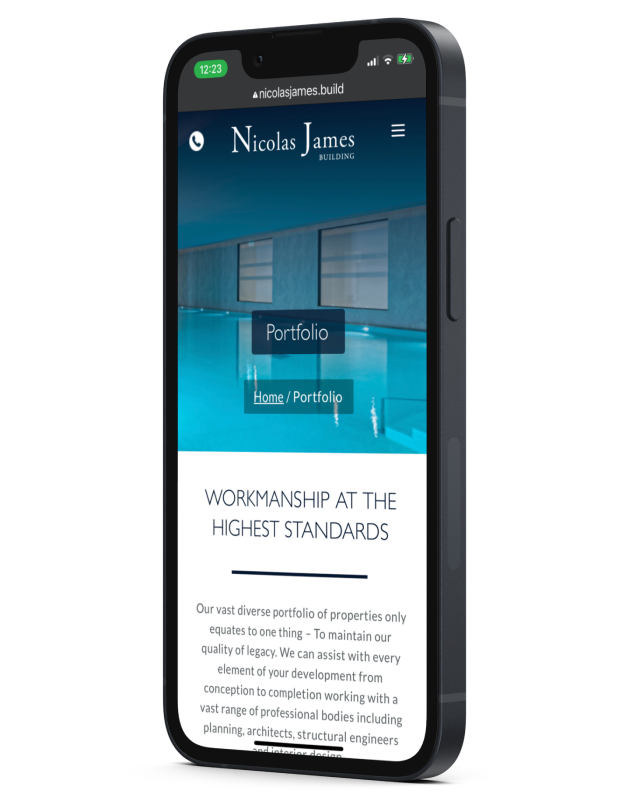 The end result is a stunning, fully responsive, easy to use WordPress website that showcases all that Nicolas James Building Ltd has to offer.