Magento Responsive Web
Design with Envisage Digital
As an eCommerce business owner, having a Magento responsive web design that's optimised for mobile users is far more critical than you might think.
If your Magento website is underperforming, including slow page loads, oversized images, and no mobile optimisation, the time for upgrading to a responsive web design was yesterday. Customers expect a seamless shopping experience, whether they use a mobile device or desktop.
At Envisage Digital, we're here to help with every aspect of your Magento web design project, from start to finish. As a full-service web development and design agency with over ten years of serving eCommerce businesses, we invite you to invest in your company's future with our Magento responsive web design services.
Call us at Envisage Digital today at 01202 016162 to request a consultation.
It's Time to Think Mobile-First
Mobile users make two billion purchases each year
69.4% of people use mobile shopping apps
6.4 billion smartphone users exist worldwide
Mobile phone traffic has increased by 222% in the last few years
Mobile devices ranked higher than desktop devices for worldwide online shopping traffic in 2020  in all three categories: fashion, retail, and travel.
It's undeniable: Mobile eCommerce is becoming the dominant way for people to shop online. In fact, the smartphone-sized small screen is the most commonly viewed screen size on eCommerce websites.
Therefore, optimising your Magento store to accommodate mobile users is a significant way to boost performance and build a better website. In fact, the way users interact with your online store can make a considerable difference in your sales and revenue.
At Envisage Digital, we can optimise your online business sites using a mobile-first approach. Essentially, this approach features a mobile-friendly UI (user interface) rather than one for desktops. Then, we scale it up and alter it to fit desktop screen sizes.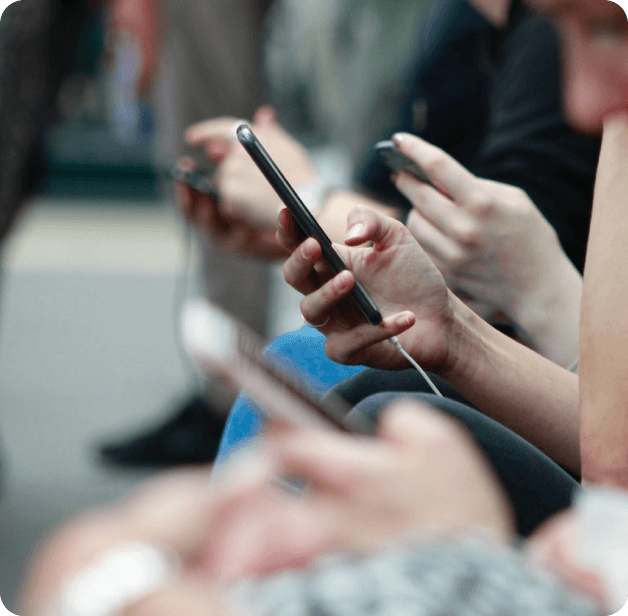 New Modern Technologies for
Magento Mobile Commerce Sites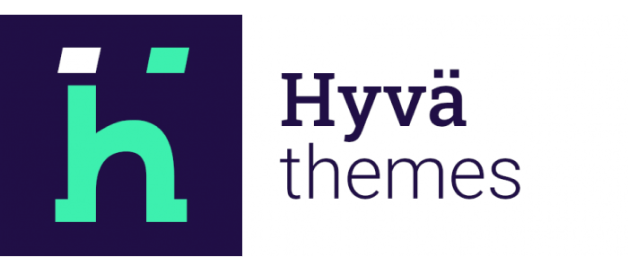 The creators of Magento decided on the eCommerce platform's web architecture many years ago. Unfortunately, this means that, out of the box, the front end of Magento has an older, bloated technology stack. As a result, it slows down performance, making frontend development much more difficult and expensive than usual.
Welcome to Hyva: the Magento theme framework built to optimise the front end of Magento, also known as the LUMA theme. It makes the platform more modern, faster, and more responsive.
Hyva: A Modern Magento Theme Framework
Hyva is an innovative theme that optimises the front end of Magento's architecture. Essentially, it's a lightweight theme that eliminates code bloat, replacing it with advanced technologies for lightning-quick performance and development times.
At Envisage Digital, we know how valuable a Hyva theme can be for your eCommerce website and the benefits it can provide, resulting in:
Optimised site performance
Faster website speed
Lower development costs
Reduced time to deployment
A future-proofed Magento store
A visually appealing design aesthetic with modern features and a user-friendly layout
If you want to learn how we can use a Hyva theme to optimise your Magento eCommerce platform, contact our team today at 01202 016162.
Headless eCommerce Sites and PWA
(Portable Web Applications)
You don't need a native app to give your users a mobile-friendly shopping experience. Instead, you can use headless eCommerce and portable web applications (PWAs). Many people prefer using headless Magento, which separates frontend processes from the back end. By separating the two, the headless architecture in Magento allows you to test, evaluate, and deploy new functions and features across every sales channel.
You can build and optimise every last feature for improved performance, scalability, and future-proof architecture. With a fast and powerful API to communicate between the front end and back end, headless Magento can provide your online store with loads of benefits:
A faster development process
Endless user experience customisations
Sped-up page-load times 
Reduced latency
Freedom to experiment on the front end
Reduced reliance on the back end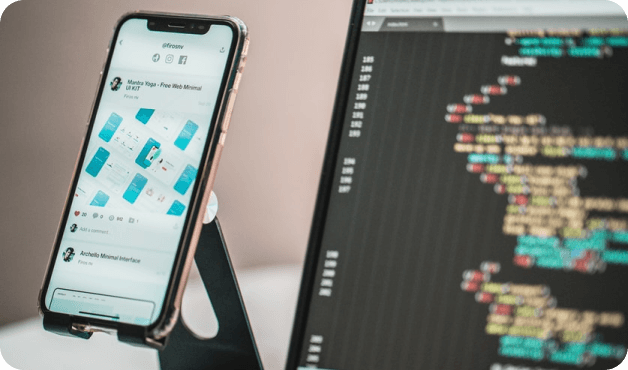 A Responsive Magento
Development Process
When you choose Envisage Digital for your Magento project, you'll work closely with our development team during the entire process. Our Magento mobile optimisation services are top-notch, and we love a challenge.
So when you're ready to take your Magento eCommerce platform to the next level, we're here to make it happen with mobile-friendly site features and a responsive experience your customers will find convenient and satisfying. Here's how the process works:
Discovery
First is the discovery, which lets us pinpoint the requirements for your new Magento mobile site. Every eCommerce business owner has unique needs, and we'll identify them all to ensure that your new mobile-friendly website is flawless.
Establishing Scope
Next, we'll produce a comprehensive project scope for your eCommerce website detailing our mobile optimisation process. We'll consider every last detail, including images, layout, even colours, to make sure that we're meeting your needs regarding your Magento store.
UX Analysis
We'll perform an extensive analysis of user behaviour, best practices, navigation flow, and accessibility since UX (user experience) analysis is crucial for determining how to optimise your eCommerce website.
Our evaluation will check whether your new mobile-friendly website is intuitive, responsive, and fully optimised with features to increase your ranking on Google and boost conversion rates for more sales. For example, we might try a lazy load (delaying certain page elements from loading, like images or videos, or loading the most important pages first) to boost site speed.
Design
Next, our team will begin creating your custom mobile eCommerce design. We know from experience that our work will deliver results for your website and entice potential customers to become brand loyal.
As we said earlier, we'll take a mobile-first approach (including features like product pages, images, etc.) to ensure that your store is the right size and format for tablets and smartphones. Then, we'll scale the interface to desktop users and other screen sizes.
Development
After you approve your new Magento mobile design, we'll begin the application development. It's where our natural talent shines through, and our team of Magento-certified developers will work tirelessly to create a mobile-friendly version of your website.
Testing
After our team finishes the mobile optimisation and development process, we'll perform end-to-end UAT and browser testing.
We'll test for different screen sizes, devices, and browsers to ensure a seamless experience for any user on a mobile device.
If any issues remain, we'll discover them during testing and improve our design until the mobile version of your website is perfect.
Go Live
Finally, your new site will go live! We'll plan the launch of your new mobile eCommerce website to minimise downtime and make sure that everything goes smoothly
Ongoing Support
Even after we finish development on your new mobile-friendly site, our team will still be there to offer ongoing support services should you have issues. If your business requirements change and you need to scale up, we'll build something even better.
Other Magento Services Available
Why Choose Envisage Digital for Your Mobile Magento Project?
Why should you choose us for your Magento mobile development project? Our talented team has access to considerable resources and tools, and we know how to leverage every single one to ensure that your new mobile-friendly website is absolutely amazing.
Our team has experience optimising hundreds of mobile responsive websites. We'll design and produce a website that provides a fantastic shopping experience for your customers, with tons of mobile-friendly features and a convenient user interface. And what's more: We can do it all without compromising on speed or website performance.

In-House Design & UX Experts
Our team of in-house design and UX experts are the best in their field at designing a mobile-optimised website for Magento eCommerce retailers. We know what users are looking for when it comes to an online store or mobile app, and we can deliver results for your business. All of our designs are visually appealing, responsive, and customer-centric.

Agile Development Processes
ECommerce websites require a dynamic development methodology, which is why we optimise our customers' eCommerce platforms for potential customers using a mobile device. We do this using advanced tools to turn your site into a sales funnel, encouraging every visitor to make a purchase, ultimately boosting conversion rate and online sales.

We never leave our customers in the dark after finishing their mobile eCommerce Magento project. Our support team is available round-the-clock to ensure that our customers' websites and apps run smoothly and to fix any issues before they cause costly downtime.
Responsive Magento Case Study
Are you interested in our Magento responsive design services at Envisage Digital and how mobile-friendly features can drive results for eCommerce websites?
Read this case study from one of our customers, Wetsuit Centre.
Wetsuit Centre is one of the largest purveyors of water sports goods in Europe, so when we realised they were still using Magento 1 for their mobile eCommerce site, we knew a migration to Magento 2 was in order. We used a mobile-first approach to design and create the new site since most of their customers use a mobile device to shop.
Wetsuit Centre's new mobile-friendly site has a much faster page load speed, and sales and conversion rates have skyrocketed.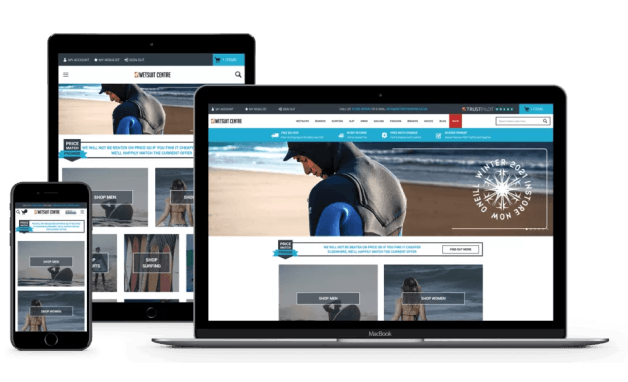 Certified Magento Developers
Here at Envisage Digital, we have a Certified Magento Support Team with some of the best and the brightest developers. Their expertise and skill will keep your e-commerce website running smoothly, giving customers an engaging shopping experience. Every developer on our team undergoes extensive Magento training to receive certification.

We provide innovative technical support solutions to handle any issues proactively, keeping your Magento store running at high performance levels. The broad scope of our Magento services keeps your store in optimum health while still performing at maximum capacity.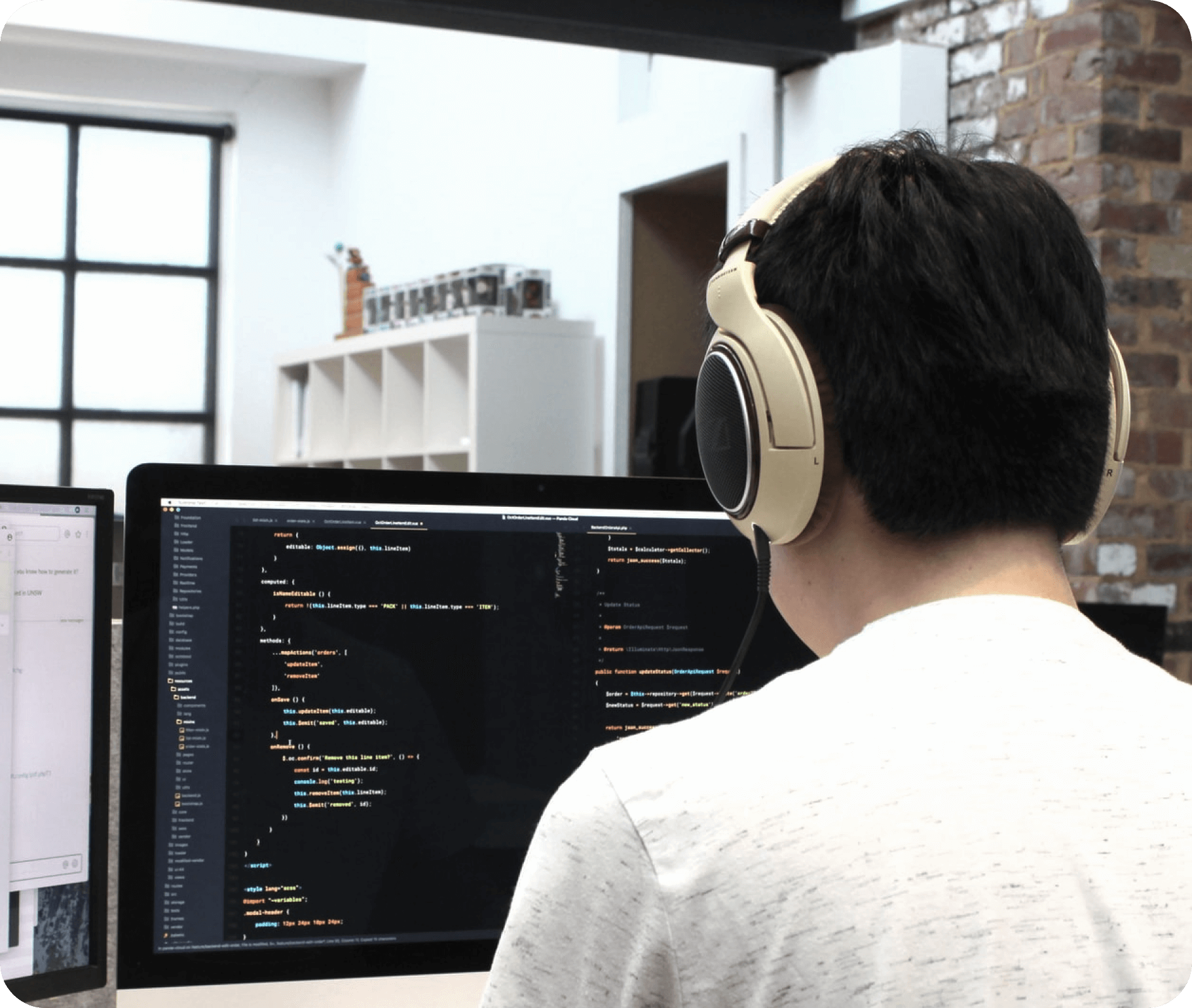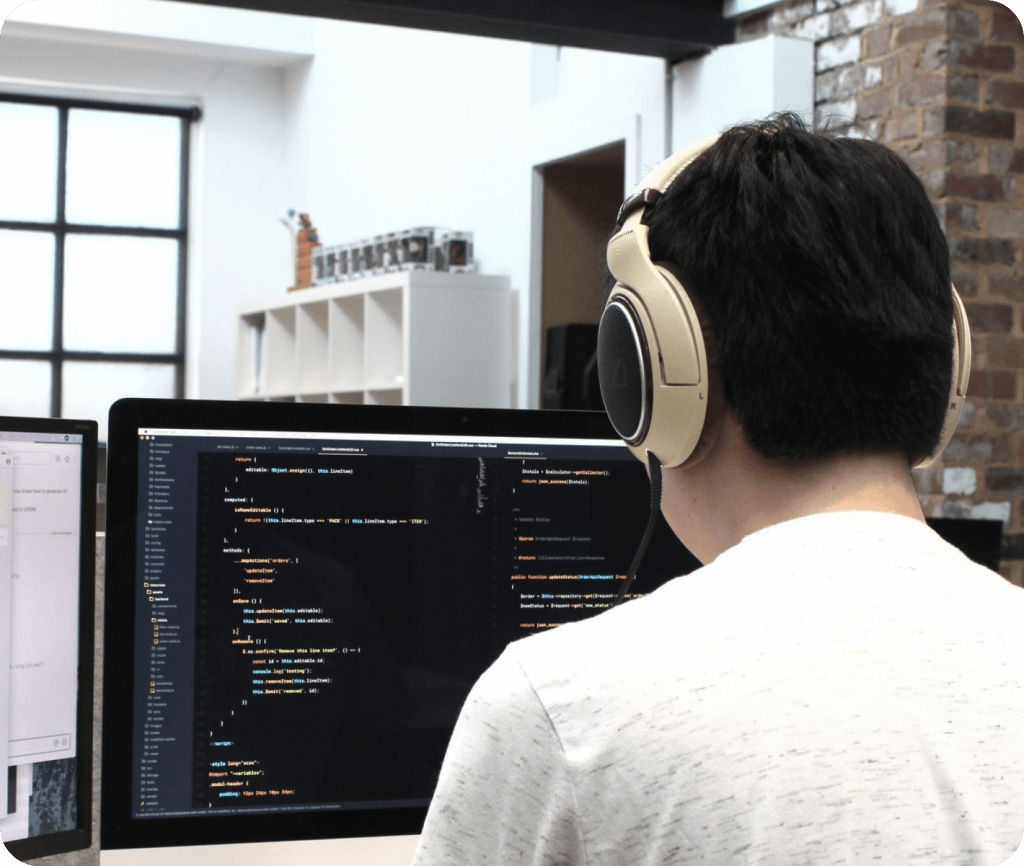 Frequently Asked Questions
The Mobile Magento Development Professionals
To learn more about how our team at Envisage Digital can create a Magento mobile website for your brand, call us today at 01202 016062 to schedule a consultation.