Wondering how to connect your Xero account with Shopify? Integrating Xero and Shopify isn't complicated, and once you've done it, you'll have clearer insights into your eCommerce business performance. All you need is a Xero Shopify integration app. Here's how to get started.
What Is Xero?
Xero is an accounting software that helps your company handle its finances. If you haven't signed up yet, you're missing out on awesome Xero features like these:
Accept payments: With Xero, your business can process online payments and refunds through GoCardless, PayPal, and Stripe. You can create invoices for unlimited orders, too.

Pay bills: Xero gives you a clear picture of your cash flow and accounts payable. If you've ever forgotten to pay a bill, Xero is the answer. Use it to organize your bills so you never miss another payment. 

Connect bank accounts: Keeping track of bank account transactions can be a huge headache. By connecting your bank accounts to Xero, you can reconcile your transactions instantly. You'll also find suggested reconciliation processes to help you handle your finances in less time.

Manage payroll: Payroll management through Xero costs a little extra, but it's worth it. Why spend time messing around with paychecks and deductions manually when Xero can do it for you? It's also helpful for automating payroll taxes and filings, so your staff can get paid faster.

Manage inventory: If keeping track of your inventory takes forever, switch to Xero. It lets you keep tabs on your stock, review online invoices, and identify your hottest products in seconds.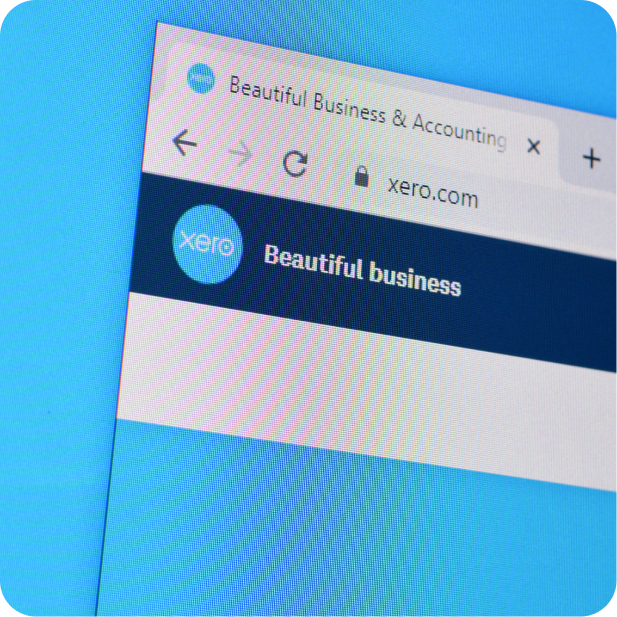 Xero accounting software – desigined for small and large businesses with over 3 million subscribers worldwide.
What Is Shopify?
On Shopify, you can sell to nearly anyone, no matter where in the world they are. The Shopify Basic plan will set you back $39 a month, and higher tiers cost more.
Depending on your plan, you'll get features like these:
Reporting for inventory, sales orders, credit notes, marketing, and visitor acquisitions

A customizable online store with built-in themes

Point of Sale (POS) functionality for pop-ups and retail shops

International commerce tools with configurable settings for various regions and multiple tax jurisdictions

A built-in blogging engine for posting engaging content, notifying customers about new products for sale, and informing buyers of upcoming discounts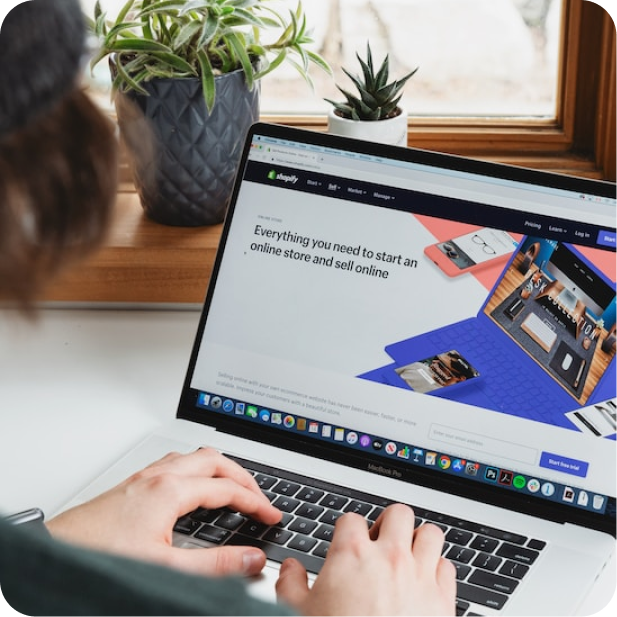 Shopify ecommerce platform – used by over 2 million businesses worldwide.
Why You Need To Integrate Shopify and Xero Today
Wondering why you should connect your Shopify account with Xero? Here's a breakdown of each benefit your business will enjoy with Xero Shopify integration:
Easy Reconciliation
Is your business performance suffering because you're spending too much time managing cash flow? Are you sick of looking at your accounting system because it's clogged up with double entries? Xero integration makes the cash flow reconciliation process a breeze. You can reconcile Shopify payments with bank account transactions in seconds, saving you time.
Accurate Accounting of Shopify Sales
With automated Shopify to Xero data transfer, you'll get an at-a-glance accurate view of your business finances. It's like having your own personal accountant and bookkeeper in your pocket, with no need for manual input for every sale and invoice.
Automatic Data Sync
Xero automatically syncs with data from Shopify accounts. Once you connect Shopify to Xero, you'll spend less time dealing with Shopify transactions, Shopify payouts, fees, and sales data. It's more reliable than entering data yourself. If you're tired of making accounting mistakes, do yourself a favor and integrate Xero with Shopify now.
Multi-currency Support
If your business sells products worldwide, dealing with currency conversions and VAT tax calculations can steal a big chunk of time from your day. Xero converts payments and revenue into your country's currency and tax rate for you.
User-friendly Reporting
Once you've connected your Shopify and Xero accounts, you can view your daily summary invoice in any format you want. View and share your daily summary invoices with just a few clicks.
Access to an Awesome Support Team
The best Xero and Shopify integration apps offer fantastic support. Confused about how to sync shipping, payouts, expenses, or individual orders? Your integration provider has a solution.
How To Integrate Xero with Shopify
Now that you've learned how Shopify and Xero automation can help you reconcile payouts, track revenue, and manage new orders, you're probably eager to get started. Below, you'll find a full breakdown of how to link Shopify to Xero to start reaping the benefits for your online store.
These steps might be a little different depending on your integration app. If you get lost along the way, contact your app's support team.
Sign in to your Xero account. If you don't have an account already, you'll need to sign up first.
Install a Xero integration app. You'll find the official app in the Xero app store, but you can pick another one if you want. No matter which app you go with, it'll get the job done. Some companies have a free trial so you can take them for a test drive without spending a dime.
Open your Shopify Xero integration app. Look for an option that says "Connect Shopify to Xero" or something similar.
The app will ask for the name of your Shopify store page. When you enter it, Shopify will confirm that you want to connect your Xero account to your Shopify sales account.
Agree to the Shopify integration terms. You'll have to give the Shopify Xero app direct access to your Shopify sales orders, Shopify payments payouts, and other Shopify accounting information.
The app may ask you to create a new expense account. Make one if you want, then refresh the page if the app prompts you to.
Next, you'll need to enter your tax rate settings and Xero customer data export settings. You can set up the app to export data automatically and send an email confirmation daily. When you're done, click "Apply" or "Save," depending on your Shopify integration app.
You're done! Your Shopify sales data will automatically sync and reconcile payments and invoices. Instead of spending hours on manual accounting, you can focus on making money and helping your business grow.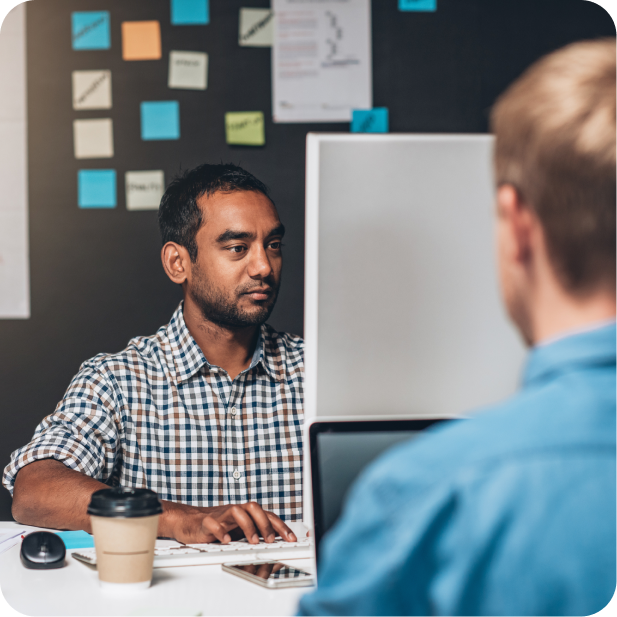 5 Xero Shopify Integration App Options
When you search for Shopify integration apps that can link to Xero accounts, you'll find a bunch of options. Not sure which one should you use to connect your Shopify sales account with Xero? Here, we give some background on five different Shopify integration apps.
1. Xero App for Shopify
You can find Xero's official Shopify integration app on the Xero app store. This app allows U.S. users to connect their Shopify store to Xero for free. Fees vary for other countries.
Features include:
Easy access to sales, shipping costs, refunds, fees, and gift card payments across invoices

Automatic syncing of Shopify sales and Shopify payouts to Xero

Transfer of sales from Shopify to a nominated bank account
2. Zapier Shopify Xero Integration
Zapier's Xero integration app allows you to set up triggers to alert your business of certain events. For example, you can get an alert whenever a customer cancels their order or abandons their cart on your Shopify store so you can re-engage the customer.
Zapier Shopify and Xero integration features include:
Automatic syncing for Shopify transactions

Easily create invoices for simplified accounting

Receive notifications for refunds, new customer orders, and other events
Zapier's core integration functionalities are free with no hidden fees. The company offers a 14-day trial for premium options. The cheapest plan starts at $19.99 per month.
3. A2X for Shopify
With A2X for Shopify, businesses can handle their Shopify accounting processes in minutes rather than hours. A2X works perfectly for Shopify merchants of all sizes. A few perks of A2X for Shopify integration include:
Accurate books that reduce the headache of filing taxes

A detailed income statement that shows every sale and payment

Historical data fetching for reconciling past transactions
A2X comes with a 30-day free trial. After that, plans start at $19 per month.
4. Amaka Shopify Integration
Amaka is a good pick for budget-conscious businesses that want to save money. If you only want one integration, you can take advantage of Amaka's free plan. For up to 10 integrations and advanced functions, such as custom mapping, you'll pay just $12.99 per month (billed annually).
With Amaka, you'll get:
Guided setup that's easy for Xero integration beginners to understand

Automatic sync functionality that adjusts your inventory to match products sold on the fly

Seamless capturing of all payment transactions, allowing you to monitor sales, payments, and expenses
5. Bold Commerce Xero Integration
Bold Commerce is a headless eCommerce solution designed for businesses that want more sales and higher conversions. It makes the checkout process easier for customers so they're less likely to abandon their shopping carts.
Bold Commerce includes:
Stress-free syncing for Shopify and Xero accounts

A simplified log for tracking Shopify payments

Instant Xero Shopify automation with no coding skills required
Bold Commerce provides a free 14-day free trial, and plans start at $20 per month.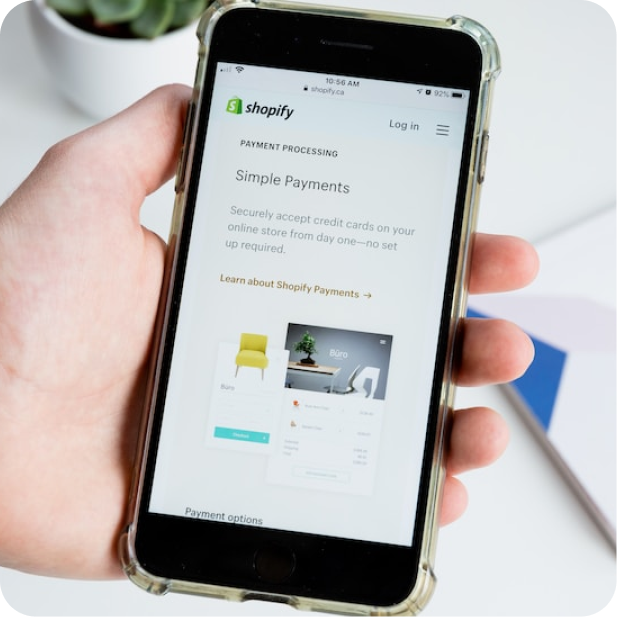 Envisage Digital: Your Trusted Partner in Shopify and Xero Integration
Navigating the world of eCommerce can be complex, and integrating accounting software like Xero with your Shopify platform is no exception. It's an essential step to success, but it doesn't have to be a burden. Envisage Digital is here to make that journey smoother, more efficient, and less stressful.
We're experts in Shopify development and maintenance services, helping businesses like yours, to integrate Xero with Shopify and reap all the benefits this powerful combination offers.
As a team of dedicated Shopify specialists, we know the ins and outs of the platform, how it functions, and more importantly, how it can be tailored to suit your unique business needs. By integrating your Shopify store with Xero, we can help you create a seamless, automated flow of information between your shop and your accounting software.
Our services include:
Comprehensive assistance: We'll help you in setting up the integration between Xero and Shopify, and picking the Shopify app that best suits your business needs.
Expert guidance: We can help customise your integration and settings for optimum performance, like tax rates and customer data export settings.
Ongoing support and troubleshooting: Choose Envisage Digital to ensure the smooth operation of your Shopify store and Xero integration, from concept to delivery.
Tailored advice: Let us advise you on how to leverage the powerful reporting and analytic tools of both platforms to drive better decision-making.
Our mission is to empower your business with the tools that you need to succeed and help you deliver exceptional online customer experiences. Our support doesn't end after the integration; we are here on tap for continuous service to help you maximise the benefits of your eCommerce platform.
Take the first step towards a smoother, more efficient business operation today.
Contact us at Envisage Digital, and let's discuss how we can make your Shopify and Xero integration a success.