If you're looking to launch an eCommerce store, you'll need more than just a great idea and some technical know-how. If your site is going to be successful, you'll need the help of an experienced partner who understands what works and what doesn't in this highly competitive environment. The wrong partner can cause major headaches and, even worse, result in the failure of your business.
Your partner should understand your objectives, have the technical know-how to execute them, and have the ability to build a platform that will scale with your business. Let's look at some of the benefits of having an experienced eCommerce development partner.
The Benefits of the Right Development Partner
Flexibility & Scalability: One of the key advantages of working with an experienced eCommerce development partner is that they can customise a platform that will grow with your business. As your needs change and evolve, they'll be able to quickly adapt and develop new features that meet those needs. This flexibility ensures that your store will be able to handle increased traffic and sales as it grows and expands.
Speed & Efficiency: Working with an expert development team can also help you launch faster and create efficiencies in all aspects of development, from coding to design. An experienced team will be well-versed in best practices for developing an eCommerce site quickly without sacrificing quality or security. They can also provide ongoing support after launch, so you don't have to worry about any issues that may arise along the way.
Cost Savings: Investing in an experienced eCommerce development partner can save you money in the long run by avoiding costly mistakes or delays in launching your store. A good developer knows how to use technology efficiently and can work within a budget by optimising existing solutions instead of creating something from scratch every time. Additionally, having a professional team on hand means that any problems or maintenance needed can be handled quickly and correctly right away instead of waiting until further down the line when it could cost more money to fix.
Choosing an experienced and reliable ecommerce development partner can make all the difference when launching an ecommerce website. Poorly developed sites can lead to missed deadlines, weak UX design, inadequate post-launch support services, and ultimately lower profits for businesses looking to capitalise on their digital presence.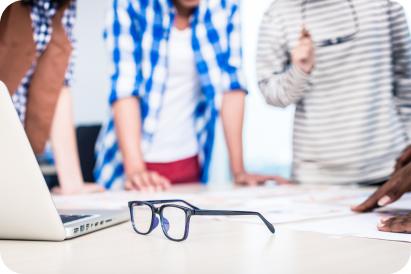 Working with expert developers – choosing a team of experienced developers will save you time and money in the long run.
The Dangers of Choosing the Wrong eCommerce Partner
Missed Deadlines: One of the biggest risks when dealing with an inexperienced or unqualified ecommerce development partner is missed deadlines. When your project takes longer than expected to finish, not only will you have wasted time and money, but you will also be missing out on potential sales opportunities throughout the duration of the delay. Make sure your chosen partner has a reputation for meeting deadlines on time and delivering quality work. This will help ensure you get your ecommerce site up and running as quickly as possible.
Poor Quality Work: Another risk associated with choosing the wrong partner is poor quality work. Poorly developed websites often lack essential security features, leaving your customers vulnerable to hacks and other online threats. Furthermore, if your website has a subpar user experience (UX), it could drive away potential customers and hurt your brand image over time. Ensure you carefully review any previous work done by prospective partners before signing any contracts or agreements.
Inadequate Support Post-Launch: Once your website is launched, you may think that selecting a development partner is no longer necessary; however, this could not be further from the truth! A good development partner should provide post-launch support for their clients in order to ensure that any issues are addressed quickly and effectively. Without adequate support services after launch, any errors or problems on your website could end up costing more money down the line in lost sales opportunities or additional maintenance costs.
Choosing an experienced and reliable ecommerce development partner can make all the difference when launching an ecommerce website. Poorly developed sites can lead to missed deadlines, weak UX design, inadequate post-launch support services, and ultimately lower profits for businesses looking to capitalise on their digital presence.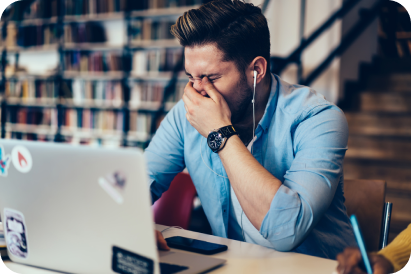 Avoid post-launch headaches – a good development partner will provide post-launch support!
Get Professional Website Development Services with Envisage Digital
Are you looking for website development services that can help your eCommerce business reach its potential? Do you want to be sure that your website is built by professionals who understand the needs of an online store? Look no further than Envisage Digital.
Located in the heart of Bournemouth, our digital marketing team has extensive experience providing our clients with tailored and reliable website development services. We understand that each eCommerce business is different, which is why we tailor our web solutions to fit the needs of each individual business. Our team of web developers are highly experienced and knowledgeable about all aspects of website development—from design to content management systems—so you can feel confident that your website will be built correctly from the ground up.
At Envisage Digital, our expertise in BigCommerce support services like integration, custom development, website design, UX, and digital marketing services (including Search Engine Optimisation and Pay Per Click Marketing) is unsurpassed. When you work with us, you won't just get a great-looking website; we'll also help you create an effective user experience that encourages visitors to purchase your products or services.
We are passionate about helping our clients succeed and excel in the ecommerce industry. Whether it's providing the latest ecommerce platform or developing custom solutions for our clients, we strive to provide the best possible service.
At Envisage Digital, we know what it takes for businesses, both large and small, to succeed in today's competitive eCommerce landscape; our experienced team of website developers are ready to help turn your vision into reality! With our tailored solutions and commitment to quality customer service, you can trust us to build a professional website that meets all of your needs while helping you achieve your goals for growth and success. Our ethos of "people matter" drives everything we do—we go out of our way to make sure that each project is handled with care, commitment, and camaraderie throughout its entire duration.
If you're looking for a reliable partner in the ecommerce industry who truly cares about your success, don't hesitate to reach out today! We'd love to hear from you!
Contact us today to learn more about how we can help you optimise your website and improve your bottom line.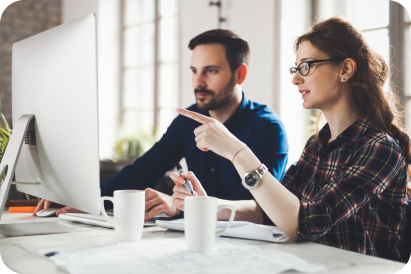 Take the first step towards a smoother, more efficient business operation today.
Contact us at Envisage Digital, and let's discuss how we can make your Magento 2 store a success.