Upgrading is not a one-and-done thing. It is a constant process. Technology needs continuous upgrades to evade the chances of performance glitches and security vulnerabilities. Magento and Adobe Commerce are no different. Magento 2, and specifically the version Magento 2.4.5 is the new and improved version of Adobe's famous eCommerce platform – Magento.
Recently rebranded into Adobe Commerce, Magento is trusted by more than a million eCommerce websites around the world, including some big hitters like Coca-Cola, Ford Motor Company, Tommy Hilfiger, and AsusTek.
So what does upgrading to Magento 2.4.5 guarantee you?
An always up-to-date platform with the latest performance enhancements, functionalities, and security features. In layman's terms – a more responsive website, access to cutting-edge features, and peace of mind knowing that your customer data is safe. Updates are released just like your smartphone. Every few months, Magento gives you a software update; and your Magento developers can apply this to your platform, ensuring that your website is up to date with the latest security improvements.
Why upgrade to Magento 2?
There are three main reasons why you should upgrade to Magento 2.4.5: Performance, Functionality, and Security.
Performance: Magento 2 has been built with performance enhancements from the ground up. One of the main concerns voiced by website owners was that their platforms were too slow and unresponsive. To address this, Magento 2 has made significant improvements – full page caching (which didn't exist in the previous version), PHP 8 compatibility (PHP 8 is faster than both 5.6 and HHVM), improved indexing speed, etc. All of these work together to make sure your pages load faster, improving the overall user experience on your website.
Functionality: With Magento 2 comes an array of new and improved features, such as – an enhanced checkout process that improves conversion rates, a less intrusive administration panel that optimizes content creation, powerful tools for customer segmentation and engagement, a streamlined payment gateway integration system, etc. Basically, everything that makes managing your eCommerce website easier and more efficient.
Security: In today's digital age, cyberattacks are becoming more and more common. This makes website security a top priority for anyone doing business online. With Magento 2, you get improved encryption methods, salt hashing algorithms for added password strength protection against brute force attacks, two-factor authentication for admin logins or any critical user action requiring additional confirmation beyond just a password check. In other words – better security for you means peace of mind for your customers, knowing that their information is safe when they shop with you online.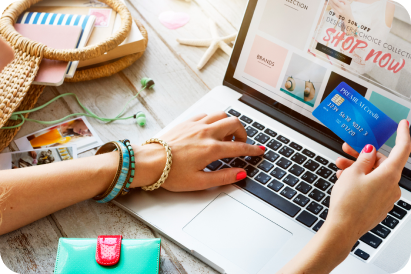 Enhanced checkout – improve your site's conversion rate with an enhanced checkout
What else do you need to know about Magento 2?
As with anything, you must read the rules and regulations before signing up. If you're using Magento 2 for your eCommerce website, then you need to be aware of PCI compliance.
PCI compliance is a set of standards that all businesses must adhere to if they want to accept credit and debit card payments. The Payment Card Industry Data Security Standard (PCI DSS) is a set of guidelines that businesses must follow to ensure the safety of credit and debit card information.
Requirements include:
There are several requirements that businesses must meet to be PCI-compliant:
Install and maintain a firewall configuration to protect data
Do not use vendor-supplied defaults for system passwords
Encrypt transmission of cardholder data across open, public networks
Routinely update anti-virus software
Develop and maintain secure systems and applications
Restrict access to data by business need-to-know
Assign a unique ID to each person with computer access
Restrict physical access to cardholder data
Track and monitor all access to network resources and cardholder data
Regularly test security systems and processes
As your eCommerce business grows, you may be required to file a compliance report annually. PCI reporting requirements increase in proportion to merchant level but are waived for companies that process fewer than 20,000 credit card transactions per year – this is something you need to keep an eye out for.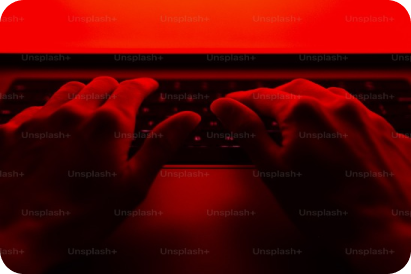 PCI Compliance – Magento 2 offers robust security and encription that meets modern PCI compliance standards.
Final thoughts
Overall, upgrading to Magento 2 is a no-brainer – improved performance and functionality, plus enhanced security protections, make it well worth the investment. Not to mention the fact that since it's now part of Adobe's Commerce Cloud solution, you get all the advantages that come with being part of a larger ecosystem, like support from Adobe experts 24/7, as well as access to best-in-class solutions like Adobe Target (personalisation), Adobe Sensei (machine learning), and more.
If you're currently running a store on an older version of Magento, or on another eCommerce platform altogether, now is the time to make the switch to Magento 2. You won't be disappointed!
If you want to learn more about Magento 2, and the latest version Magento 2.4.5, visit our website or contact us today.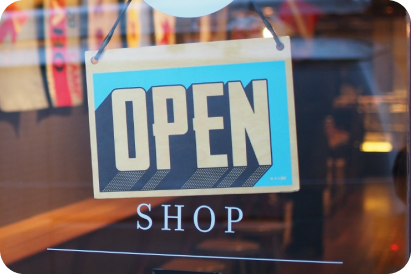 Take the first step towards a smoother, more efficient business operation today.
Contact us at Envisage Digital, and let's discuss how we can make your Magento 2 store a success.