Magento 2 is a powerful eCommerce platform trusted by the world's leading brands. The reason for its rise is clear – using it, you can build a full-featured website with little effort or expertise. That is not to say, however, it is beyond criticism.
While Magento 2 is without question one of the most powerful eCommerce platforms on the market, its out-of-the-box frontend framework (LUMA) can be painfully slow, difficult to work with, and hasn't been updated since Magento 2 was first released.
The goal of any merchant is to build the most profitable store, and, unfortunately, in terms of a lightening speed website, with super-fast performance, the existing LUMA front-end stack is simply not up to scratch. Luckily, alternatives are available to help you reach your business goals. If you're looking for a better way to build your Magento 2 storefront, Hyvä themes may be the answer.
This article will cover what Hyvä Themes actually is, the benefits and considerations merchants should make, and ultimately why it's the best option out there for Magento 2 merchants.
The history of Magento 2 themes
First things first, let's talk about the history of Magento 2 themes.
Magento 2 themes are vital in creating a consistent aesthetic and mood across an entire store. By combining custom templates, designs, styles, or images, developers can significantly improve the visual appeal and performance of the Magento 2 storefront.
If you would like customers to have a positive experience on your website, it is important to create a consistent look and feel throughout the site. This means that all pages should have a similar design and layout. This improves the user experience and creates a consistent brand for your business. Magento 2 themes can help you achieve this goal by providing a ready-made template that you can customise to match your brand's unique style.
However, the default Magento 2 theme, the LUMA framework, was released as part of the Magento 2 application in 2016 and has not been updated since then – and it is beginning to show its age.
LUMA has become outdated thanks to its bloated overuse of JavaScript, which makes the frontend performance sluggish and inefficient. It causes pages to load much slower because the size and number of JavaScript and CSS files included on the page are excessive.
It's also extremely over-engineered and complex, making developing new themes time-consuming for developers, and their time is your money.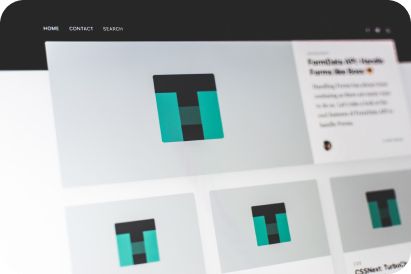 Creating consistency – improve your site's user experience through a consistent design aesthetic
Speed is of the essence
We are living through an era of instant gratification, with site speed being a top priority for modern-day consumers. In fact, fast websites have been linked to lower bounce rates and higher conversion rates, especially on mobile devices – a one-second website speed improvement can increase conversions for mobile users by up to 27%. And with 70% of shoppers using their mobile phones to shop, site speed significantly impacts revenue potential. Long-term exposure to slow pages is even worse. Skilled found that 79% of customers are less likely to repurchase from an online store if they were "dissatisfied" with the site's speed.
Aside from improving user experience, site speed is also an important ranking factor in the website's search engine optimisation. Ranking higher on search engines – the most important being Google – help your business reach more potential customers.
So, site speed is key to ecommerce success – directly impacting conversion rates, repeat business and search engine rankings. In web development, speed is of the essence, and unfortunately, the LUMA framework can't keep up.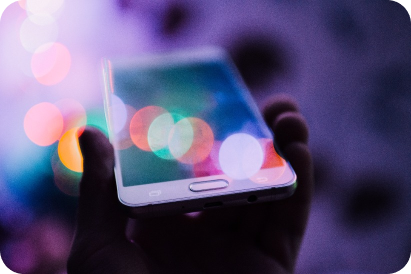 The need for speed – a one second speed boost can increase conversions on mobile by up to 27%!
Enter the room… Hyvä Themes!
The Hyvä Theme was designed to resolve the problems with LUMA by removing the pain points of Magento 2 frontend development. It eliminates and replaces hundreds of individual JavaScript files and bloated libraries with one single JavaScript framework; Alpine.js. Say goodbye to the swollen architecture of LUMA and the overly complex frontend codebase slowing down performance, and say hello to your improved website and online store.
So, you get all the benefits of the Magento 2 frontend without the downsides. LUMA's architectural decisions considerably impact storefront performance, especially on mobile devices/connections, which have become unacceptable by today's standards. Hyvä, on the other hand, offers blazing-fast speeds across all devices.
Site performance is not the only thing that Hyvä Themes speeds up. The simplicity of the architecture of Hyvä Themes is easier for developers to work with. Because the theme is built on modern web development tools and given the reduced frontend code and files to plough through, it's also easier for developers to develop new features and functionality as well as debug issues. This massively reduces development time and costs, saving you, the merchant, money.
You may be thinking, I have an existing Magento 2 site. What does this mean for me? Don't worry. Hyvä Themes does not require you to go through the rigmarole of starting from scratch. Instead, you can just replace the current theme and avoid having to recreate the backend/admin panel functionality – saving you precious time and avoiding unnecessary stress. And if you're starting a new project on Magento 2 from scratch or migrating from Magento 1, you can still harness the power of Hyvä Themes.
Hyvä Themes basically removes all of the bad complex stuff from LUMA and replaces it with lightweight and easy-to-use frameworks that considerably lowers the learning curve for a developer to get up to speed with building the Magento 2 frontend.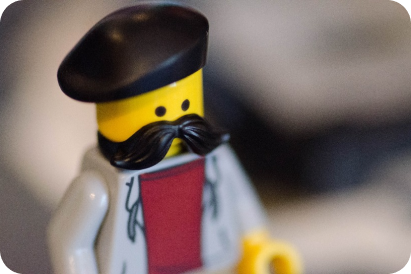 Like a boss – say hello to a super fast website and improved online store user experience.
Envisage Digital – Magento Optimisation Services
At Envisage Digital, we understand that a slow website can frustrate users and lead to lost sales. That's why we've designed our services to be as efficient as possible, so you can rest assured knowing that your website is in good hands. We pride ourselves on our Magento optimisation services. We designed our services to improve the performance of Magento websites and increase fundamental metric values like server response time and page load speed. By increasing these values, we can improve the overall user experience for your customers.
If you are looking for ways to improve the speed and efficiency of your Magento website, then look no further – our Magento optimisation services are designed specifically for that purpose.
Contact us today to learn more about how we can help you optimise your website and improve your bottom line.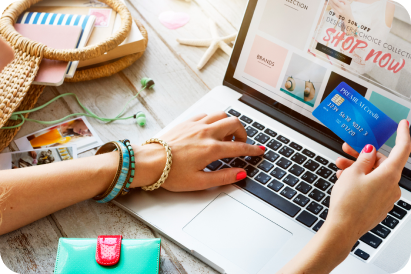 Take the first step towards a smoother, more efficient business operation today.
Contact us at Envisage Digital, and let's discuss how we can make your Shopify and Xero integration a success.