Charity Website Design Expertise
Envisage Digital offers affordable, professional, trusted and integrated web design for non-for-profit organisations.
Over the years, the Envisage Digital team has been lucky enough to contribute to online campaigns that have changed lives. We're proud to say we've gained third sector design experience working with charities and organisations including MyAFK and Drinkaware and the Department for International Development (DFID). We always take great pride in our contribution to incredible causes – be it big or small. Envisage Digital want to encourage charities to make the most of their online presence, so that their message is heard by people who need it most.
Our Charity Website
Design Services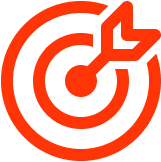 After initially working with Make a Wish to create an online network which helped their volunteers to communicate ideas, the Envisage Digital team found itself drawn towards charity web design. We wanted to support non-profits in their quest to achieve professional web design at affordable rates. Why? Because charities are now operating in a highly competitive environment. By delivering quality affordable web design, we help our third sector customers engage far better with both funders and client groups.

Envisage Digital is proud to offer reduced rates for charity organisations, because we want to help you achieve your online goals without impacting on budget that's assigned elsewhere. We know that non-profit website designs should have as high a professional appearance as a business site, because it's even more important that your message is shared and goals are achieved – whether those goals be fundraising, recruiting or creating campaigns which help to raise the profile of your organisation.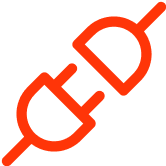 We've learned from experience that fundraising comes most naturally to a charity when people find it easy to donate. Envisage Digital can assist by setting up all the mechanics needed to make it simple for users to donate and fundraise – thus helping you to attract funding more effectively. We use multichannel solutions to come up with a strategy for reaching those who want to help, using new creative ideas that inspire your existing and new supporters to do something positive for your cause.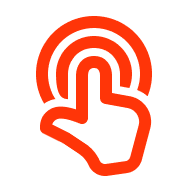 Support, Training & Hosting
Charity web hosting is also a service Envisage Digital is proud to offer. Not only do we provide secure hosting, we offer bespoke training videos and workshops in a bid to reduce ongoing costs to your organisation, and we even offer retraining in the instance of a change of staff. Sticking to your budget is at the forefront of our priorities, so we offer reduced rate support contracts for any maintenance you may need.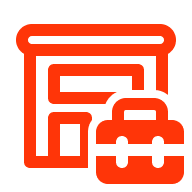 Charity Marketing Campaigns
Your campaigns are important to us, which is why we tailor our three point charity marketing approach to ensure your efforts are seen. By using our database of 5,000+ media contacts, creating strong PR and content marketing campaigns and using social media marketing to increase your campaign reach even further, we know we can reach the supporters, fundraisers and the incredible people who matter most.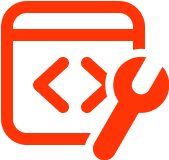 Web Standards & Accessibility
We know that your non-profit website needs to be as accessible as possible, and we work within guidelines to ensure it's created in its optimum form. We comply with W3C Web Content Accessibility 2.0 guidelines and meet the accessibility requirements of the Disability Discrimination Act – as well as ensuring that the site functions in all recent web browsers and on multiple platforms including PCs, smartphones, tablets and iPads.
Speak to our Charity Web Specialists today
Ensuring your website looks great and provides users with the optimum experience is our priority. We work to a formulaic plan, researching your audience before coming up with innovative ideas on the best way to present your information. Take a look at what we can do.
We've developed a concrete plan to execute successful digital PR campaigns that drive traffic, social media buzz and backlinks to your website. We focus on understanding your organisation and formulating a well-researched plan that we can target to our extensive list of media outlets.
The Charity Website Design Professionals
If you have any additional questions regarding a Website Design, give us a call at 01202 016162 to speak with a member of our team. 
Take the first step towards future success today by scheduling your consultation. Let us give you the tools to grow and succeed!